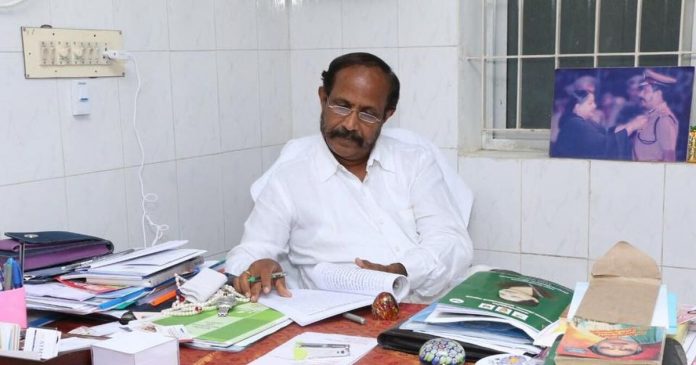 The Assembly and general elections are usually fought on different issues and counts but the Mylapore assembly seat, which is part of the Chennai South Lok Sabha constituency, might very well be an exception. The MLA is All-India Anna Dravida Munnetra Kazhagam (AIADMK)'s R Nataraj, a retired IPS officer, who was elected for the first time in 2016.
During the tussle between Edappadi Palaniswami and O Pannerselvam for the chief minister's post, a few months after the passing away of former Tamil Nadu Chief Minister J Jayalalithaa, Nataraj had been a neutral force. However, he later expressed his support for OPS, and then chose to stay with the unified party the same year.
Nataraj is a name to reckon with for the people of Mylapore. They say he has ensured that Chennai South MP J Jayavardhan stepped in whenever necessary. Viswanathan K, a resident of Mylapore for several years now, says, "He would highlight issues to the MP, and make him respond."
Advertisement
A walk through the cobbled lanes of the neighbourhood from Kapaleeswarar temple to Santhome and an interaction with about 35 people gave The Federal a glimpse of the change a participative politician could bring about.
The MLA, according to residents, has been on top of issues. The area, which has a large population of slum-dwellers, has issues related to basic amenities like water supply, garbage disposal, and even the public distribution system. With the expiry of the ward councillors' term in the city by 2016, residents have been turning to their assembly representatives for solutions.
"He comes with his team and listens to all our complaints and some issues get resolved and some don't," says Vimala, who talks about the water crisis and the absence of enough hand pumps in the area. Chitrakulam residents who had to walk a long distance for their ration items, credit him for solving the problem. "He got the outlet shifted nearby for us in just a few days," says one resident.
Going by the general approval in the air for him, Nataraj's work is likely to bear impact. He has begun campaigning and his first stop has been the settlements in and around Mylapore including the fishing hamlets and the slums around the temple. CR Balaji, a resident of Mandaveli, wonders if the campaign would have an impact. "We know that the LS and Assembly elections are fought on different issues. But people will listen to him if he speaks because they know he is a man of words," he says.