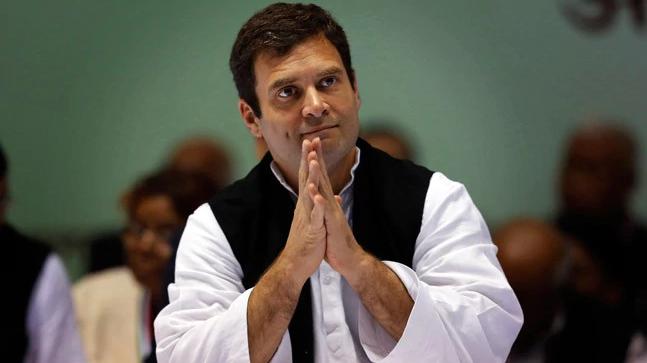 For Congress president Rahul Gandhi, Wayanad in Kerala may not be as easy as Amethi in Uttar Pradesh. Arithmetic shows that Congress is on a strong wicket but history shows the Left has served up quite a challenge in past elections.
Perhaps the best illustration of the battle between the Congress and communists in Kerala happened after the first communist government was voted to power in 1957. EMS Namboodiripad was the chief minister of Kerala. Landmark reforms were being implemented in the social and educational sectors. Within a year, the Kottayam election tribunal announced the by-election for the Devikulam assembly constituency in Idukki district. The stage was all set for a fight between the then Congress party and the undividied CPI.
As CPI was the main opposition in both Lok Sabha and the Rajya Sabha, the by-election got the attention of the people across the country. The prestige of the Left government was at stake too.
Rosamma Punnoose was the Left candidate while BK Nair was fielded by the Congress party. Devikulam had a substantial Tamil population. Taking no chances, the Congress fielded its top leaders such as Indira Gandhi and K Kamaraj for campaigning. But EMS, as the CM was known then, decided not to send any minister for campaigning. The task of campaigning and winning the election was given to the then young turk, VS Achuthanandan.
In a deft stroke, Achuthanandan brought in actor MG Ramachandran who was shooting in Munnar to campaign on behalf of Punnoose. A former Congressman and a Malayali by birth — although MGR sought to establish that his ancestors originally came from Tamil Nadu — MGR had found his bearings in the DMK. This was the first and the last time that MGR campaigned for a candidate in Kerala.
To attract Tamil voters, a musical troupe from Tamil Nadu performed Leftist songs, recalled oldtimers in CPI. It was led by Leftist bard Pavalar Varadarajan and featured his 14-year-old brother who sang and played instruments. The boy would grow up to be famed music director Ilayaraja.
Though Punnoose came from a Christian family of Kanjirappalli, she defied the church who opposed her candidature for the CPI. Yet, Rosamma Punnoose defeated the then Congress candidate BK Nair by a margin of 7,089 votes. Next year, the EMS government was dismissed after a "liberation" struggle was launched by the Church and other organisations, and supported by the Congress.