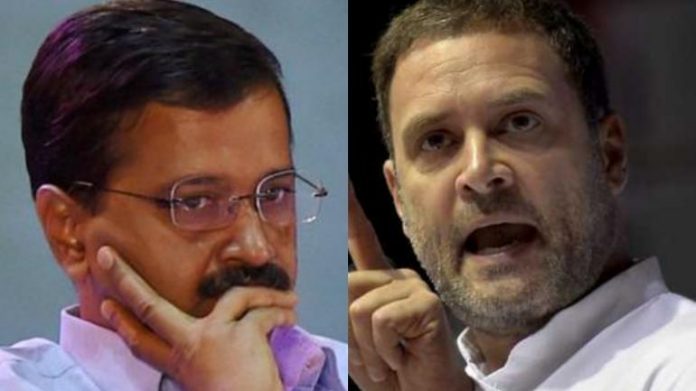 After weeks of uncertainty, the Congress has finally announced that an alliance with the Aam Aadmi Party (AAP) will not materialise in Delhi, ANI reported. "We are not able to have an alliance with AAP, we will contest alone," Congress's Delhi in-charge PC Chacko said, while addressing a press conference at the party headquarters.
He, however, said candidates for the seven Lok Sabha seats in Delhi will be announced soon. "AAP wanted to have an alliance in other states also which is not practical," he said, according to ANI. "Every state is different, we will announce the seats tomorrow or day after tomorrow. If they are ready for an alliance in Delhi with Congress, we are ready even today."
Chacko said the Congress was ready for an alliance with Aam Aadmi Party "provided they stick to the basis on which we had discussions in Delhi, corresponding to Congress's strength in Delhi."
According to the Congress leader an alliance with AAP in Delhi was a political necessity to defeat the BJP. As per initial discussion, Congress agreed to three seats for the party and four seats for the AAP. According to ANI, he said the AAP initiated the alliance because they know they are not able to defeat BJP on their own. "They had finished a close second in the last municipal elections. We are ready to fight on our own and will finalise candidates for all seven seats," Chacko said.
"AAP had initiated for an alliance, we held meetings with leaders designated by their party. Now if they want to do the same (alliance) in other states, that is not possible," Chacko added.
On Wednesday, AAP Rajya Sabha MP Sanjay Singh had said that his party was opting out of the alliance with Congress.
"In Punjab, we have four MPs and 20 MLAs. Congress doesn't want to share seats there. The same situation is in Haryana, Goa, and Chandigarh. In Delhi, where Congress doesn't have any MLA or MP, they're demanding three seats, " Singh said.
"We have closed all doors. Congress is not in favour of the alliance. It seems they want to benefit BJP," he said.