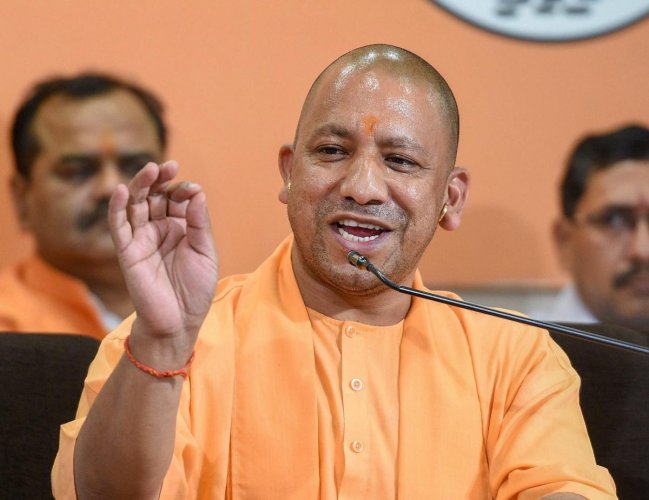 Here are the latest election-related updates for the day from various states:
Uttar Pradesh
Actor Sonakshi Sinha campaigned for her mother and Samajwadi party candidate Poonam Sinha in Lucknow. Dimple Yadav was also present.
Uttar Pradesh Chief Minister Yogi Adityanath said in an interview: "They (opposition) lost 2014, they lost 2017, they will lose 2019, 2022 and the foundation has been laid for their loss in 2024 also."
Renuka Chowdhury, Congress, on the EC notice to UP CM Adityanath for his statement Babar ki aulad: "He is supposed to be the Chief Minister! Come on, speak with some responsibility. You forget that you are in this saffron garb and you talk like that. Despicable!"
Delhi
Aam Aadmi Party MLA from Gandhi Nagar (Delhi) Anil Bajpayi joined the BJP in presence of Union Minister Vijay Goel.
Lok Sabha speaker Sumitra Mahajan called a meeting of senior officers of the parliament over preparedness for the 17th Lok Sabha.
Bihar
"I am second Lalu Yadav in Bihar," said Tej Pratap Yadav.
Jharkhand
BJP president Amit Shah cancelled his all three public rallies in Jharkhand due to bad weather conditions in the state.
West Bengal
West Bengal CM Mamata Banerjee will stay in Kharagpur, near the coastal belt, to monitor the situation herself, today and tomorrow. All her political campaigns for the two days have been cancelled.
Uttarakhand
Uttarakhand High Court while hearing a writ petition ruled that all amenities, such as the provision for a free bungalow and cars, enjoyed by the former chief ministers of the state, are illegal.