India goes to penultimate 6th phase of polling on May 12. Voters from 59 Lok Sabha constituencies spread across seven states will be casting their ballots by pressing the EVM buttons.
BJP would be facing toughest battle in this round as it had 46 of these seats along with its allies in 2014 parliamentary polls and retaining them is going to be an uphill task.
In this phase, Delhi and Haryana are joining Bihar, Jharkhand, Madhya Pradesh, Uttar Pradesh and West Bengal, who would be polling for their respective remaining seats.
Advertisement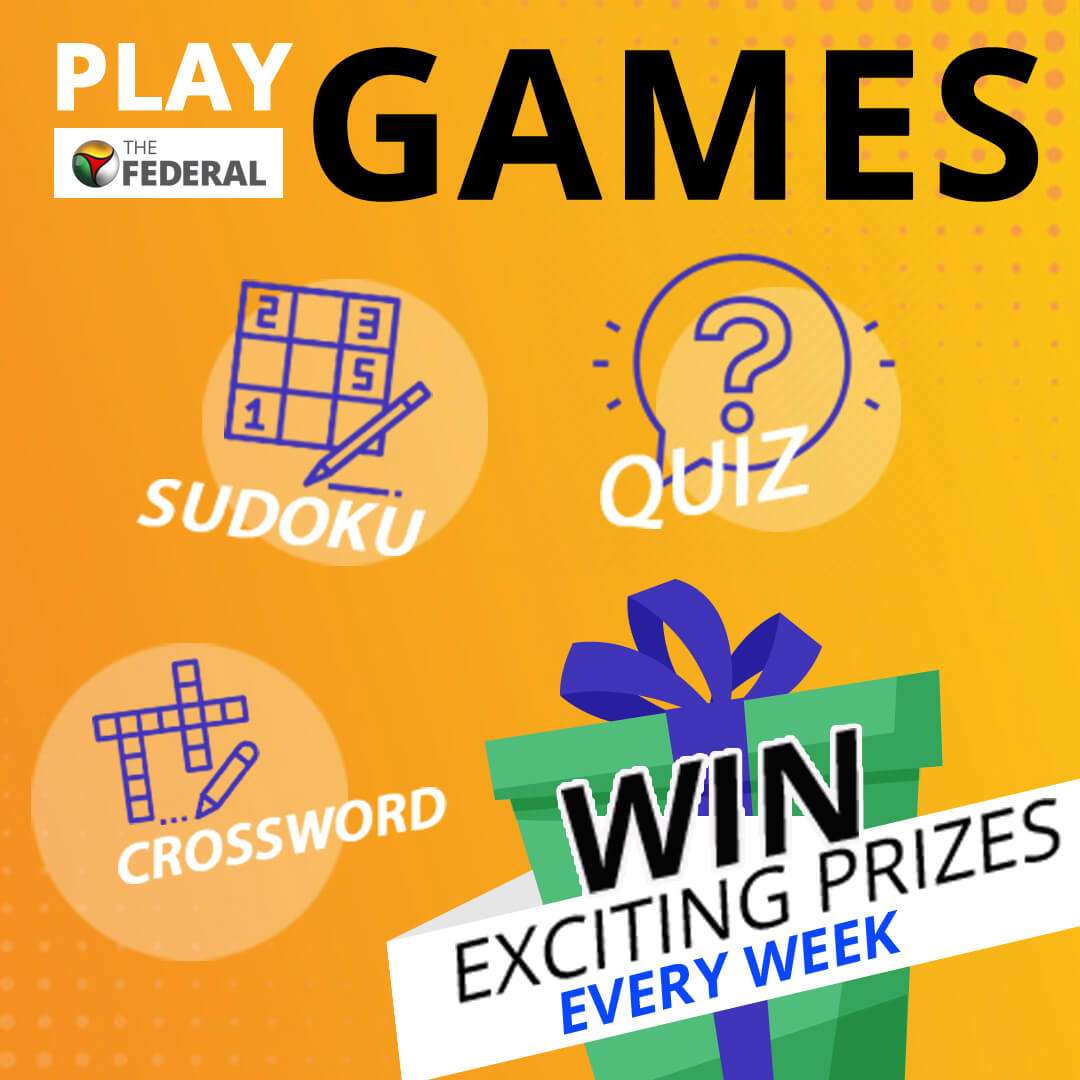 The BJP is likely to face tough competitions in all the remaining seats in Uttar Pradesh and West Bengal. A close contest is expected in the remaining four seats of Jharkhand and seven seats of Madhya Pradesh and Haryana.
At least 10 crore 17 lakh voters will decide the fate of 979 candidates in 1.13 lakh polling stations.
Delhi-NCR
All eyes are focused on Delhi, which votes in its seven constituencies: Chandni Chowk, East Delhi, New Delhi, North, East Delhi, North West Delhi, South Delhi and West Delhi. Since Congress and AAP could not form an alliance in the state, the battle in these seven seats is likely to go three-ways: Congress vs BJP vs AAP.
In 2014, the BJP won all seven seats, while all the runner ups were from the AAP.  In the past four years, however, the AAP is said to have increased its reach in these areas. Whether the efforts will garner votes in this election is yet to be seen.
Apart from the campaign, Delhi is drawing attention because of celebrity candidates polling in this election. The saffron party has picked wild cards such as cricketer Gautam Gambhir (East Delhi). He will be facing AAP's Atishi Marlena; Manoj Tiwari (North East Delhi), is up against Congress' Sheila Dikshit; and Hans Raj Hans (North West Delhi). The Congress has also fielded boxer Vijendra Singh in South Delhi. He is pitted against BJP's Ramesh Bidhuri and AAP's Raghav Chadha.
In East Delhi constituency, particularly, the ongoing controversy between AAP's Atishi and BJP's Gautam Gambhir has stolen the limelight of the general elections. Atishi has alleged that pamphlets containing derogatory remarks about her as well as her family were distributed by the BJP at housing complexes in East Delhi. Responding to the allegation, Gambhir on May 10 sent a notice to Delhi Chief Minister Arvind Kejriwal, Manish Sisodia and Atishi, demanding their apology for being 'falsely accused'.
Haryana
Ten constituencies in Haryana will be polling on May 10. In 2014, the saffron party won seven out of eight seats it contested while the Indian National Lok Dal (INLD) bagged two seats of Hisar and Sirsa, and Congress won the Rohtak seat.
The BJP is now challenging the bastions of its rivals — Congress and Indian National Lok Dal (INLD) — Sirsa, Hisar and Rohtak.
Until now, the BJP has not been able to enter Sirsa, which is believed to be the pocket borough of INLD. In 2014 Lok Sabha elections, INLD candidate Charanjeet Singh Rori won Sirsa Lok Sabha seat despite the Modi wave by a margin of 1.15 lakh votes. However, with the split in INLD and formation of Jannayak Janata Party (JJP), the BJP and Congress are trying to draw the party's vote bank.
Uttar Pradesh
After five rounds, fate of the candidates on 53 out of 80 seats in Uttar Pradesh are already sealed. In this phase, the Mahagatbandhan poses strong resistance to BJP.
In Uttar Pradesh, 14 constituencies including a Samajwadi Party bastions, Azamgarh, are scheduled for polling on May 12. The remaining 13 seats were won by the BJP and its alliance, Apna Dal, in the 2014 Lok Sabha polls. This time, however, the saffron party may find it difficult to repeat the feat due to tie up between SP and BSP.
The saffron party will face tough competition from the SP-BSP alliance in all the 13 seats polling in the sixth phase. If the SP-BSP vote shares were added as per 2014 data, the vote share of the alliance trails the vote share of the BJP by just 0.5 percentage points. The vote share of NDA adds up to 42.6, while the SP+BSP alliance gets 42.1.
The BJP has fielded Dinesh Lal Yadav to take on the SP chief Akhilesh Yadav in Azamgarh, which was won by his father Mulayam Singh Yadav in the 2014 general elections. Fate of BJP leader Maneka Gandhi will also be decided in this phase as she is contesting from Sultanpur, a seat held by her son Varun Gandhi in 2014.
Jharkhand
Four constituencies in Jharkhand including Dhanbad, Giridih, Jamshedpur and Singhbhum will be polling on May 12. The state has for long been a bastion of the BJP. This time, however, regional parties such as the Jharkhand Mukti Morcha (JMM), Jharkhand Vikas Morcha (Prajatantrik), and the RJD have formed an alliance with the Congress, posing a tough competition to the ruling party.
In this phase, the BJP, who won all these four seats in 2014, will face a tough competition in Giridih, which has been a bastion of Jharkhand Mukti Morcha (JMM). In 2014, JMM's Jagarnath Mahto lost to BJP's Ravindra Kumar Pandey by a margin of 40,000 votes. However, this time the party aims to win back the seat.
In Dhanbad constituency, cricketer-turned-politician and BJP turncoat Kirti Azad is contesting on a Congress ticket. He is challenging BJP's Pashupati Nath Singh who has held the seat since 2009.
Overall, a simple vote share calculation based on the grand alliance suggests that the ruling party may face the heat in six constituencies including Godda, Kodarma, Chatra, Lohardaga, Giridih and Rajmahal.
Madhya Pradesh
Eight constituencies in Madhya Pradesh will witness polling on May 12. The stake for BJP in this state is higher as the party won seven of the eight seats in the 2014 Lok Sabha elections. The
BJP is trying to retain all the seven seats — Bhind, Bhopal, Gwalior, Morena, Rajgarh and Sagar.
After Congress managed to wrest the state from the BJP in the November 2018 Assembly elections, the Congress is hoping to gain substantially in the Lok Sabha polls as it is being held within six months. If the elections are held in close succession, its is seen that voters tend to vote for the party that won the previous election. In 2014, the Congress won from Guna that is going for polls on May 12.
The BJP may face tough battle in its stronghold Bhopal. The saffron party has fielded Sadhvi Pragya Singh Thakur, whose nomination drew criticism as she is a terror accused. Thakur will be facing Congress leader and former Madhya Pradesh chief minister Digvijaya Singh.
West Bengal
Eight constituencies including Bankura and Purulia of West Bengal will go for polling in the sixth phase of the Lok Sabha polls 2019. The Trinamool Congress had won all the seats in 2014 elections. With this phase, polling in 33 of the 42 parliamentary seats in the state will be completed.
The BJP, which has been trying to make inroads in the state, may find an opportunity in Bankura. The constituency was held by Communist Party of India (Marxist)'s Basudeb Acharia since 1980. However, in 2014, the Trinamool Congress candidate Moon Moon Sen defeated him. As Sen is now fighting from a different seat, the contest here is likely to turn three-way.
In the 2014 Lok Sabha polls, Sen defeated the CPI(M) candidate Acharia Basudeb by a margin of over 98,000 votes.
Bihar
Polling in 24 of the 40 seats in Bihar are over and another eight constituencies are polling on May 12.  In 2014 Lok Sabha elections, the National Democratic Alliance (NDA) had won all these eight seats — Gopalganj, Maharajganj Bihar, Pashchim Champaran, Purba Champaran, Sheohar, Siwan, Vaishali and Valmiki Nagar.
In Bihar, the Congress has formed alliances with the Rashtriya Janata Dal (RJD), Upendra Kushwaha's Rashtriya Lok Samta Party (RLSP), Jitan Ram Manjhi's Hindustani Awam Morcha Secular (HAM Secular) and Mukesh Sahni's Vikassheel Insaan Party (VIP). They are up against the BJP and Nitish Kumar's JD(U).
In East Champaran, the BJP candidate Radha Mohan Singh is pitted against Mahagathbandhan candidate Aakash Singh (Rashtriya Lok Samata Party), son of the chairman of the Congress' campaign committee of the state unit, Akhilesh Singh. In 2014, Mohan won the seat by a margin of 1.9 lakh votes.