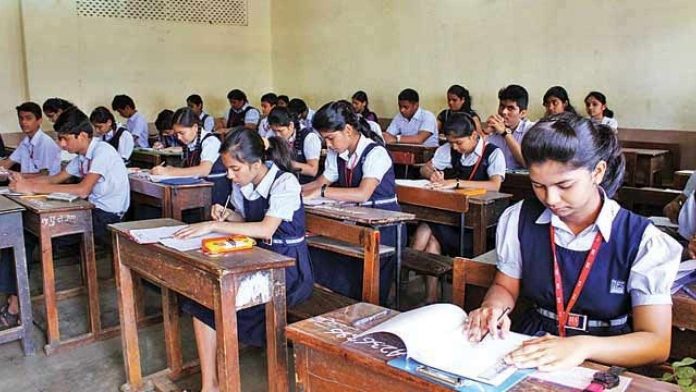 The Supreme Court issued a notice to the Central Board of Secondary Education (CBSE) on Friday (September 4) directing it to file an affidavit giving details of the scheme, dates and other details of the compartment exam it plans to hold for class 10 and 12 students by the end of September.
A three-judge bench of justices AM Khanwilkar, Dinesh Maheshwari, and Sanjiv Khanna asked the CBSE to respond by September 7 while hearing a petition filed by Class 10 and 12 students seeking the cancellation of the exams. The next hearing on the case will be on September 10.
The compartment exams are meant for those who failed or want to improve their scores obtained in the exam results announced by the CBSE for classes 10 and 12.
This year, the board had adopted a new assessment scheme to declare the results after it could not conduct all the exams for the two classes due to the COVID-19 pandemic. The CBSE had placed about 2,37,849 students in the compartment category while announcing the results.
Advertisement
The petition filed by students on August 21 said it would be difficult for the exam to be conducted safely in view of the coronavirus pandemic. It also demanded that the last date for college admissions should be extended as the deadline given by many institutions would be over by the time the compartment exams are held and results announced.
Related news: Changes in CBSE syllabus a likely prelude to tectonic shifts in education
The CBSE, however, said the exams will be conducted by adopting all safety precautions prescribed in the standard operating procedure of the Union government. It said it will allow only 12 students to sit in a class that can accommodate 40 students.
Stating that it plans to hold the exams by the end of September, the CBSE said it has increased the number of exam centres to 1,278.