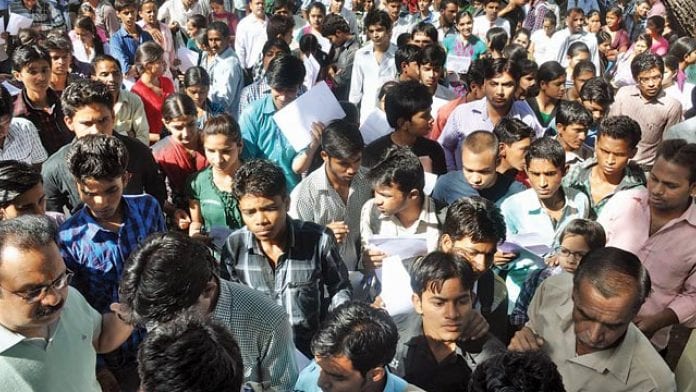 Central government job aspirants will now have to face an online Common Eligibility Test (CET) for recruitment to non-technical posts.
The test will be conducted by the National Recruitment Agency (NRA) – a multi-agency body – and is aimed to help rural candidates.
The NRA will hold control over the first-level test by the Staff Selection Commission (SSC), the Railway Recruitment Boards (RRBs), and the Institute of Banking Service Personnel (IBPS), according to Hindustan Times.
Advertisement
Hindustan Times quoted Union Minister of Environment, Forest and Climate Change, Prakash Javadekar as saying at a briefing, "The new decision will benefit job seekers of the country and help in selecting candidates for different sectors."
The CET will screen and shortlist candidates for the Group B and C (non-technical) posts.
Being an online exam, it can be taken from any part of the country — an advantage for rural candidates who have to travel long distances to take any exam.
Besides, a 24×7 helpline, grievance redressal system, and mock tests are other highlights of the new recruitment process.
Candidates who pass the common eligibility test will go onto the higher level tests which can be taken at examination centres that will be opened in every district.
"It is one of the most landmark reforms in history of independent India. It will bring in ease of recruitment, selection, job placement and ease of living particularly for certain sections of society which are at a disadvantage on one account or the other," Union Minister Jitendra Singh was quoted as saying by news agency ANI.
The CET score of a candidate will be valid for three years and the best of the valid scores shall be considered. There will be no bar on the number of attempts, but the upper age limit will apply.
Relaxation in the upper age limit shall be given to candidates belonging to Scheduled Castes and Tribes, Other Backward Classes and other categories, according to the current policy.
The exam will be held for different educational levels and as a result, eligibility will vary from secondary passed to higher secondary passed to graduate. The language barrier too has been taken into consideration by holding the test in a number of regional languages.