Following the sudden spike in number of cases among those providing essential goods and services in different parts of the country, authorities have identified a new group of people, including vegetables vendors and delivery partners, as the COVID-19 super spreaders.
The rise of such cases, among people who have no travel history, amid the ongoing nationwide lockdown imposed in view of the coronavirus pandemic indicates that India may have entered the third phase of community transmission.
On Friday (May 8), Tamil Nadu health department revealed that of the 4,361 active cases in the state, about 1,589 are linked to the cluster of cases that emerged over the past week from Chennai's Koyembedu vegetables and fruits market.
Advertisement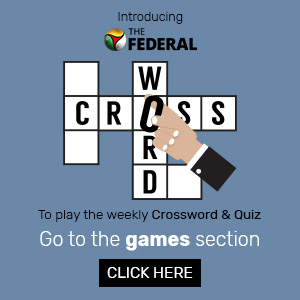 With 600 people testing positive on Friday and the number of confirmed cases crossing 6,000, the market is being seen as the biggest hotspot for the spread of the infection in Tamil Nadu eclipsing the earlier single source of Tablighi Jamaat-hosted religious congregation in Delhi's Nizamuddin area (about 1,500 people from Tamil Nadu had taken part in March) for spreading COVID-19.
Even as Union Health Minister Harsh Vardhan on Thursday (May 7) said that India has not entered the stage three of COVID-19 transmission, which is large scale community transmission of the disease, the rise of cases among essentials service providers has triggered panic in the society.
According to a report in Hindustan Times, officials told that source of all these positive cases were not tracebale and there was a spike in the total tally among those who work as essential goods and service providers locally.
Related news: COVID-19 to peak in India by July, say WHO envoy, AIIMS director

The report also revealed that most of these spreaders were asymptomatic and their identification was a challenge. However, they were all identified via contact tracing after many cases were reported from a single place they all visited.
In March and April, the COVID-19 super spreaders were people who had travel history or were in contact with a person who had travelled abroad. But the trajectory changed this month after several wholesale market vendors and delivery persons from different cities tested positive within a week.
In Rajasthan, the Jaipur municipal corporation on Thursday (May 7) identified 10 fruit and vegetable vendors as carriers after they infected at least 150 persons in the city, making the capital report the highest number of cases.
Kerala's Wayanad held the record of remaining COVID-free for 32 days. However, a truck driver infected with coronavirus from Chennai's Koyambedu vegetable market entered Congress leader Rahul Gandhi's constituency and became a mega super spreader.
Chennai corporation commissioner G Prakash said, "The Koyambedu market is linked to about 600 cases. We don't know from where the virus came in the market. This truck driver is said to have spread the virus to 20 other people including his 82-year-old mother, a 49-year-old wife and his co-driver's 21-year-old son."
Ahmedabad, which accounts for more than 70 per cent of the total cases in Gujarat, has identified 19 super spreaders, including vegetables vendors, milk vendors, and grocery shop owners as carriers for 30 localities.
Related news: From vegetable kits to ration coupons: Pune slum keeps virus at bay

The situation turned out to be worse in the national capital when Asia's biggest vegetable market Azadpur Mandi was shut after reporting several cases and deaths. In Delhi's Tuglakabad area, a kirana store owner became the source for declaring the entire region as a containment zone with more than 50 people who visited the store testing positive.
Similar instances were reported when a Zomato delivery boy in Chennai, a Swiggy delivery person in Delhi and a biryani delivery boy in Odisha's Bhubaneshwar were held responsible for turning residential societies and the places they visited into red zones.
Even as the authorities were able to trace back the contacts of 73 patients from Haryana's Jhajjar being 11 vegetable sellers who visited Delhi's Azadpur fruit and vegetable market, the source of virus for other super spreaders have not been identified yet.
According to Ajitabh Sharma, Principal Secretary, department of energy and nodal officer for Covid-19 management in Jaipur, "Identifying such persons is the biggest challenge. They look normal and have no symptoms. And even if they mild symptoms, they tend to hide them fearing loss of work."
Meanwhile, in urban areas where options such as contactless deliveries are on a whole hog, the fear of coronavirus being transmitted via goods pertains, pushing the authorities to find out new ways to check the spread without hampering the supply.
In Jaipur, Sharma said, "All vendors in the city are being tested and their visits have been restricted only to a few localities. We have colour-coded their carts depending on their municipal ward to restrict their movement. Not more than 10 vendors are being allowed in a locality."
Several states including Haryana have made it mandatory for people to download the Aarogya Setu coronavirus tracking app especially essentials providers and delivery boys.
Related news: Death toll due to COVID-19 rises to 1,981; cases climb to 59,662
Dr Rajesh Malhotra, head of COVID-19 centre, All India Institute of Medical Sciences (AIIMS) Delhi, told Hindustan Times that the recent spurt in super spreaders show that travel history of a person is no more relevant.
"We need to have a strategy to identify such persons quickly and isolate them before they spread the virus to a large number of people," he said.
Other experts feels that the rise of COVID-19 super spreaders is enough proof for community transmission in the country without travel history, even as the government has denied it.
(With inputs from agencies)