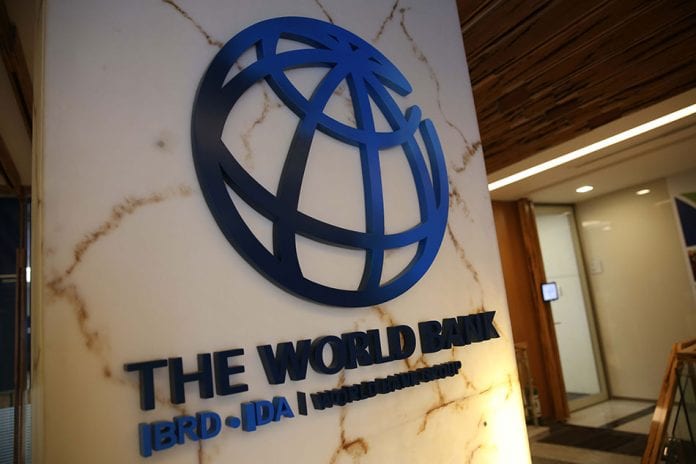 The World Bank's board of executive directors has approved a fast-track USD 1 billion for India's COVID-19 Emergency Response and Health Systems Preparedness Project to help it prevent, detect, and respond to the COVID-19 pandemic and strengthen its public health preparedness. This is the largest ever health sector support from the global bank to India.
In a bid to help some of the globe's poorer countries to combat the COVID-19 outbreak, the bank approved a total aid of USD 1.9 billion for 25 countries on Thursday (April 2). The largest amount of USD 1 billion was set aside for India.
This new support will cover all states and Union territories across the country and address the needs of infected people, at-risk populations, medical and emergency personnel and service providers, medical and testing facilities, and national and animal health agencies.
The project will immediately enable the Centre to scale up efforts to limit human-to-human transmission, including reducing local transmission of cases and containing the epidemic from progressing further. In parallel, interventions to strengthen the health system will be rolled out to improve the country's capacity to respond to the COVID-19 epidemic and be better prepared to respond to emerging disease outbreaks, including transmission between humans and animals.
Procurement of testing kits; setting up of new isolation wards — including turning hospital beds into intensive care unit beds; infection prevention and control; and purchase of personal protective equipment, ventilators, and medicines, particularly in district hospitals and designated infectious disease hospitals will be scaled up under the project.
The project will also enhance the resilience of India's health system to provide core public health prevention and patient care to better manage COVID-19 and future disease outbreaks. It will help strengthen India's Integrated Disease Surveillance Programme, revamp infectious disease hospitals, district, civil, general and medical college hospitals, and build a network of high containment Biosafety level 3 laboratories.
The second largest fund was allocated to Pakistan with USD 200 million followed by USD 129 million for Sri Lanka, USD 100 million for Afghanistan and USD 83 million for Ethiopia.
World Bank president David Malpass said the bank could provide up to an estimated USD 160 billion in assistance over the next 15 months.
World Bank officials said the emergency resources would include money to purchase critical medical supplies such as masks and ventilators, with the organisation lending its procurement expertise to help obtain these supplies on global markets.
The approval of the first round of support for 25 countries will be followed quickly with aid to another 40 countries, officials said.
Related news | Is the world staring at recession, though only for a short period?

In addition to the support effort, Malpass said he and Kristalina Georgieva, managing director of the International Monetary Fund, are lobbying the group of 20 major industrial countries to support instituting a 14-month pause in requiring the poorest countries to make debt repayments.
Malpass said that would free up about USD 14 billion over the next year that the countries would be able to use to fight the coronavirus.
He said the proposal was discussed at last week's conference call with US President Donald Trump and other G-20 leaders.
Malpass said he hoped it would receive approval when the World Bank's policy panel, the Development Committee, holds a virtual meeting on April 17.