Millions of Indian homes were lit up with 'diyas' (earthen lamps) and candles at 9 pm on Sunday (April 5) as people switched off lights in response to Prime Minister Narendra Modi's appeal to show the country's resolve to fight against the coronavirus pandemic. Besides, crackers were also burst in several places.
शुभं करोति कल्याणमारोग्यं धनसंपदा ।
शत्रुबुद्धिविनाशाय दीपज्योतिर्नमोऽस्तुते ॥ pic.twitter.com/4DeiMsCN11

— Narendra Modi (@narendramodi) April 5, 2020
The Prime Minister had, in a video message on April 3, urged the citizens of the country to turn off lights for nine minutes at 9 pm on Sunday in a show of unity. This was his first address to the nation during the ongoing 21-day lockdown and the third in the last one month.
Related news: Modi's 9 o'clock corona event is pure astronomy, astrology, math, biology
"We are at home during lockdown, but we are not alone as the collective strength of the entire country is with each one of us. On April 5, Sunday, at 9 pm, switch off all lights for nine minutes and light up lamps or torch or cellphone flashlights. But maintain social distancing. Stay in your homes," PM Modi had said.
A similar scene was witnessed last month in Italy, the worst affected country so far with over 15,000 deaths, where the citizens lit up their houses with torches and mobile flashlights in a unique initiative to show solidarity in the time of crisis and also to applaud the healthcare workers.
However, the Congress said lighting lamps alone will not help win the war against coronavirus and demanded answers from the Modi government on the safety of health workers in the "absence" of adequate protective gear. The party also said lifting of lockdown should not be done in an unplanned manner as its implementation.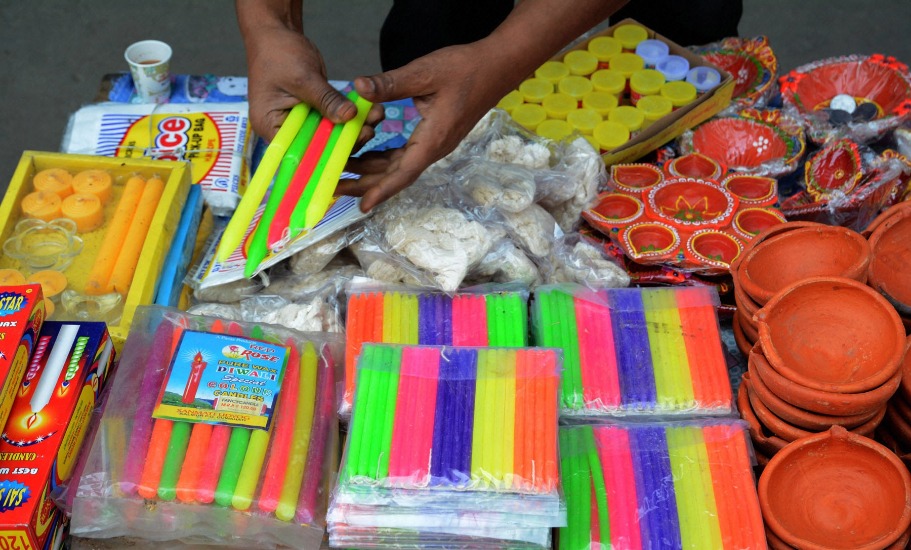 Earlier, when Modi announced a 'janata curfew', he had urged the people to clap from their windows, balconies or doorsteps at 5 pm on March 22, a Sunday, to applaud those at the forefront of the battle against COVID-19.
The response to that appeal was tremendous but a section of people gathered out on the streets clanging utensils and blowing conches, besides clapping, thus violating the very basic guideline of maintaining social distance.
On March 24, two days after the public curfew, Modi had addressed the nation for the second time and announced the 21-day lockdown from that midnight. This Sunday marks the twelfth day of the ongoing lockdown.
India has reported a total of 3,577 positive cases of coronavirus cases including 83 deaths so far, according to the health ministry.