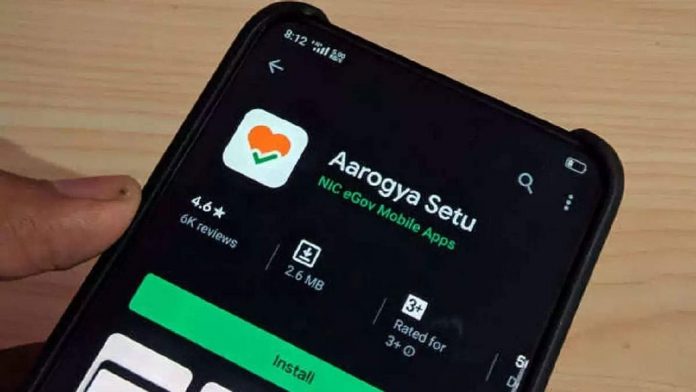 The Central Information Commission, a statutory body that facilitates the  smooth implementation of the Right to Information (RTI) Act, has hauled up the Centre for not giving proper answers on who developed Arogya Setu, the app that traces people infected with COVID and promoted by the government in its fight against the infection caused by the coronavirus. 
In response to an RTI application, the Union ministry of electronics and information technology (MeitY) and the National Informatics Centre (NIC) said they have no idea who developed the app.   
Related News: Aarogya Setu app not mandatory for air, train travel: Centre tells Karnataka HC
The Commission has asked the government why action should not be taken against it for "prima facie obstruction of information" and "evasive reply" to the RTI application. It has asked the departments concerned to appear before it on November 24.
The web page dedicated to the app says that the "Aarogya Setu platform is designed, developed and hosted by National Informatics Centre, Ministry of Electronics & Information Technology, Government of India." However, in response to the RTI application from an activist Saurav Das to know who created the app, the NIC, the National E-Governance Division (NeGD) and the ministry of electronics and information technology said they had no details about who developed it. 
Das wanted to know who had proposed the app, who approved it, companies, individuals and government departments involved in its development, and details of communications between private people associated with the app. The NIC said it did not have the file related to the creation of the app. The IT ministry passed on the application to the National e-Governance Division, which replied that the information sought does not concern the division. 
"None of the chief public information officers were able to explain anything regarding who created the app, where the files are, and this is extremely preposterous," the commission said in its notice. "Denial of information by authorities cannot be accepted," it said. 
Related News: WHO chief all praise for Aarogya Setu app in controlling Covid spread
The commission has NIC why it has no details about the Aarogya Setu app when the website mentions its name. "The Commission directs the CPIO, NIC, to explain this matter in writing as to how the website https://aarogyasetu.gov.in/ was created with the domain name gov.in, if they do not have any information about it," information commissioner Vanaja N Sarna said in an order. 
The commission has issued show-cause notices to the CPIOs of the electronics and IT ministry (MeitY), NIC, and the National E-Governance Division (NeGD).