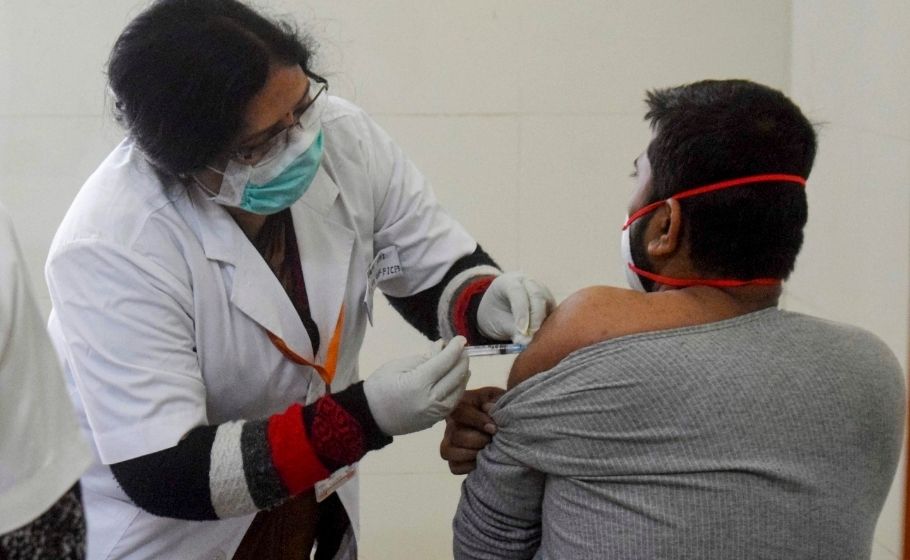 When it comes to COVID vaccines, Indians need broader choice
Data from another parliamentary panel report show that, at present, the total manufacturing capacity for Covishield and Covaxin is about 135 crore dozes per annum, but then, not all may be meant for Indians as we are also exporting vaccines to at least 70 countries. And this list for vaccine exports is expected to get longer
A parliamentary panel has asked the government to speed up approval to more vaccines so that Indians have more choice over which vaccine to take. As on date, only two vaccines – Covishield and Covaxin – have been given emergency use approval (EUA) and are currently being administered at both government and private facilities.
Offering more choice is essential if India wants to vaccinate a large section of the population and do it quickly enough to stall the spread of COVID-19. Data from another parliamentary panel report show that, at present, the total manufacturing capacity for Covishield and Covaxin is about 135 crore dozes per annum, but then, not all may be meant for Indians as we are also exporting vaccines to at least 70 countries. And this list for vaccine exports is expected to get longer.
Already, there is a war of words between Rajasthan and the Centre over supplies of the vaccine. Rajasthan has claimed it is left with just three days' supply while the Centre has said that there is no shortage.
In any case, alongside the case for granting approval to more vaccine candidates is the fact that India has begun simultaneous development of nearly half a dozen indigenous vaccines. In the 342nd report of the Parliamentary Standing Committee on Science and Technology, Environment, Forests and Climate Change, the Department of Biotechnology has spoken of indigenous vaccine candidates and their accelerated development. This report also shows that these vaccines will take up to one year to become available. Under the Indian COVID-19 Vaccine Development Mission – 'Mission COVID Suraksha', the Department of Biotechnology has started accelerated development of affordable vaccines and it will "ensure that at least 2-4 of these are closer to licensure and introduction in the public health system".
Also read: Senior citizen? Here's how to get your COVID vaccine shot
So which vaccine candidates are either awaiting approval from the drugs controller or are firming up local trials? A vaccine called Sputnik V, developed by India's Dr Reddy's in partnership with Russian Direct Investment Fund, is pending approval. Then, Pfizer, which was reported to be the first company to apply for EUA of its vaccine from India's drugs controller, has already withdrawn from the process, citing the inability to furnish additional data. Other candidates such as Moderna, Zydus Cadilla and J&J are also believed to be readying to apply to the Indian authorities. India's Covaxin is manufactured by Bharat Biotech, and Covishield is made by the Serum Institute of India (SII) in association with AstraZeneca.
In its 126th report, the Standing Committee on Health & Family Welfare has recommended that "the government expedite vaccine approval to broad base the choice of the people in terms of opting for a particular vaccine. Currently, only two vaccines are cleared for emergency use. Therefore, the process needs to be streamlined for approval of pending and future vaccines, after following all the due processes and procedures".
For Sputnik V, Dr Reddy's had filed a plea for emergency use authorisation of the vaccine in the last week of February with the Phase 2 safety data and interim data for Phase 3 trials. A company statement claimed that Sputnik V has demonstrated an efficacy rate of 91.6 per cent, after being tested on nearly 20,000 volunteers in Russia. GV Prasad, co-chairman and MD, said: "The initiation of the EUA (emergency use approval) process will be a critical step forward for us in ensuring speedy access to the Sputnik V vaccine in India."
Also read: Covaxin safe in Phase 2, need Phase 3 results to corroborate: Lancet
The importance of expediting the EUA for other vaccine candidates has been underlined by public health experts too.
Giridhara R Babu, member of the ICMR National Task Force for COVID-I9, has echoed the views of the parliamentary panel. "The availability of vaccines should be strengthened in terms of scale. The flexibility shown to the existing two vaccines can be shown to the Sputnik, J&J, Moderna & Pfizer to have more options in the arsenal against the wild virus."
Not just offering more choice in vaccines, the health panel has also asked for a vaccination calendar from the government, to know when the current drive would be completed. The vaccination drive was started on January 16, first with frontline workers and now extended to people over 60 as well as those over 45 with specified co-morbidities. As on date, only 2.3 crore people have been vaccinated across the country. The panel has sought an updated mobile application for the vaccination drive; a COVID platform with eligible users to pick a different centre to be administered the second dose of vaccine and asked the government to "chalk out a time schedule for completion of the vaccination drive so that people could feel secured and devote their time and energy to economic activities for accelerating much-needed GDP".