The West Bengal government has developed more than 100 satellite health facilities for the "management" of asymptomatic or mild COVID-19 cases, in a bid to ramp up accommodation facilities even as it contemplates allowing private medical practitioners to prescribe COVID-19 tests.
The Union health ministry and the Indian Council of Medical Research (ICMR), in an advisory, recently told the state governments to enable all qualified medical practitioners, including private ones, to prescribe the test to any individual fulfilling the medical body's testing criteria.
At present, only a government doctor can prescribe the test for COVID-19.
Advertisement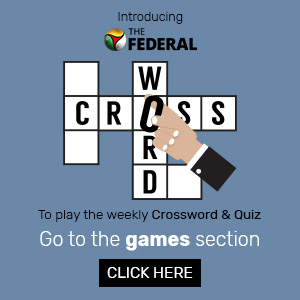 Following the advisory, the state government is also contemplating to ease the testing protocol. "But before that, we need to be prepared to handle the extra case loads," said an official of the state health department.
He told The Federal that if the private doctors are given the go-ahead before ratcheting up the infrastructure, it would create chaos. Both testing and accommodation facilities need to be ramped up, he added.
The current rate of positivity in the state is 4.16 per cent, and it is gradually increasing.
Union health secretary Preeti Sudan and ICMR director general Dr Balram Bhargava, in the advisory, reiterated the need for 'test-track-treat' for an early detection and containment of the pandemic. To facilitate more testing, the states and union territories have been told to rope in private practitioners in prescribing the test.
The health department officials said that with an increase in testing, the number of positive cases too will go up, creating a huge demand for hospital beds.
The state has 10,607 COVID-19 beds with an occupancy rate of 25.07 per cent. To free up hospital beds for critically ill patients, the ICMR had earlier allowed the states to treat mild or asymptomatic COVID-19 patients at home.
Related news: Four new COVID-care facilities with 3,500 beds set up in Mumbai
But many are expressing inability to maintain the social distancing protocol due to lack of enough space for isolation, and insist for institutionalised treatment.
To maintain balance, the government started setting up safe homes in the vicinity of government hospitals treating COVID-19 patients. Already, 106 such homes have been established, having 6,908 beds. Until yesterday, there were 309 patients housed in these "safe houses."
All private hospitals too have been asked to establish similar satellite facilities near their institutions. "It's easier to monitor the condition of patients lodged at these houses since doctors regularly visit them," a health department official said.
Patients kept in these houses are charged room rent, consultation fees of doctors, nursing fees and incidental expenses.