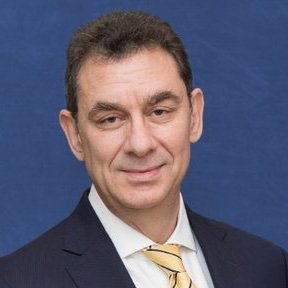 Albert Bourla, the chairman of Pfizer, has said that it is not certain if people who have been vaccinated by the Pfizer-BioNTech coronavirus vaccine will still be able to spread the virus to others or not. More studies are needed to ascertain this, he said in an interview on NBC's 'Dateline' show.
Host Lester Holt asked if he would transmit the disease to other people even if he had the protection of the vaccine, to which Bourla replied: "I think this is something that needs to be examined. We are not certain about that right now with what we know."
Also read: FDA urged to crack down on European firms shipping abortion pills to US from India
Pfizer has claimed that its vaccine candidate is 95 per cent effective. The UK was the first the country to approve the Pfizer-BioNTech vaccine for emergency use, followed by Bahrain. Researches not associated with Pfizer's vaccine development said the company's trials did not assess how the vaccine affects transmission.
Pfizer has applied for emergency authorisation use for its vaccine in the US, too. The US said it will evaluate the vaccine on December 10.
Also read: Coronavirus kits to be sold only on doctors' prescription: FDA
As India considers its options in view of advance stages of trials of multiple vaccine candidates, Pfizer had on Thursday (December 3) said that it remains committed to working with the Indian government to make the Pfizer-BioNTech vaccine available in the country.
"Right now we are in discussions with many governments around the world and remain committed to engaging with the government of India and explore opportunities to make this vaccine available for use in the country," Pfizer had said in a statement. It said it is committed to ensuring everyone has access to the vaccine, and is working closely with governments towards this.
"During this pandemic phase, Pfizer will supply this vaccine only through government contracts based on agreements with respective government authorities and following regulatory authorisation or approval," the statement said.