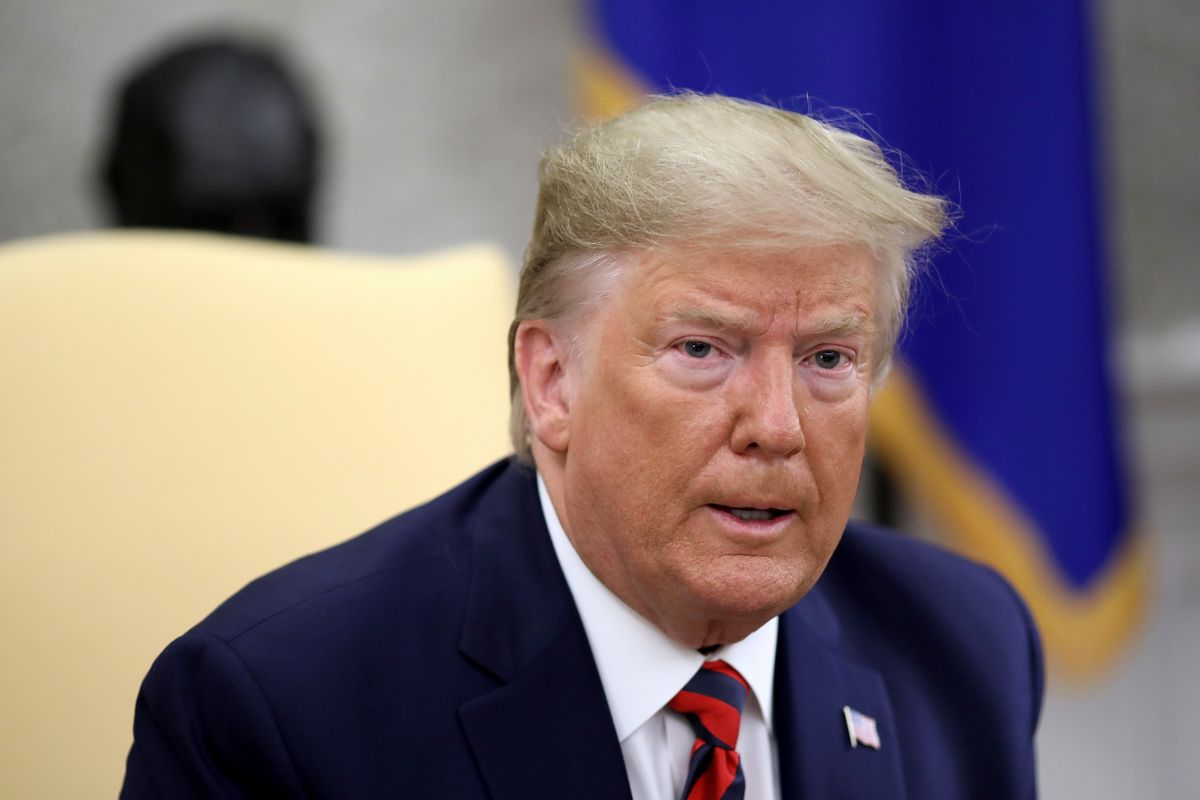 Trump makes U-turn, lauds India over hydroxychloroquine stand
A day after he threatened India with 'retaliation', US president Donald Trump on Wednesday (April 8) changed course and appreciated the Narendra Modi government's decision to supply his country hydroxychloroquine, an anti-malarial drug, being used to treat COVID-19.
In an exclusive telephonic interview to Fox news, Trump even praised India for its handling of the pandemic. "I bought millions of doses. More than 29 million. I spoke to Prime Minister Modi, a lot of it comes out of India. I asked him if he would release it? He was great. He was really good. You know they put a stop because they wanted it for India. But there is a lot of good things coming from that", he said in the interview.
The Centre partially lifted the export ban on the anti-malarial drug two days after Trump's request. India, which is the largest producer of the drug had banned its export on March 25 before tightening restrictions on April 4 to meet domestic requirements.
The export of hydroxychloroquine and paracetamol will be now taken on a "case-to-case basis", depending on the availability of stock after meeting domestic requirements.
Trump on Monday (April 6) had said that the US may retaliate if India doesn't oblige to its hydroxychloroquine demands.
Foreign Ministry spokesperson Anurag Srivastava on Tuesday (April 7) said that India would licence paracetamol and in appropriate quantities to all its neighbouring countries dependent on India.
An Indian-American's contribution
An Indian American-owned, New Jersey-based Amneal Pharmaceuticals has pledged to donate 3.4 million Hydroxychloroquine Sulphate tablets to COVID-19 hotspot states, including New York and Louisiana.
The firm has also announced ramping up production of Hydroxychloroquine Sulphate at several of its manufacturing sites and expects to produce approximately 20 million tablets between now and mid-April
(With inputs from agencies)