The Serum Institute of India is on the defensive after its under-trial Covishield vaccine (being made together with Oxford and AstraZeneca) was found to be less effective (60-70%) than two other candidates that have shown an efficiency of about 95%. Serum, however, said its vaccine may have an efficiency of 60-70%, but it is still the most viable option to fight coronavirus.
Serum has partnered with AstraZeneca Plc and the University of Oxford to develop a COVID-19 vaccine and is in the forefront of the race to produce an efficient vaccine soon. However, the efficiency of AZD1222 (known as Covishield in India) is under question since AstraZeneca acknowledged a manufacturing error.
Interactive: The great race to a COVID vaccine
Advertisement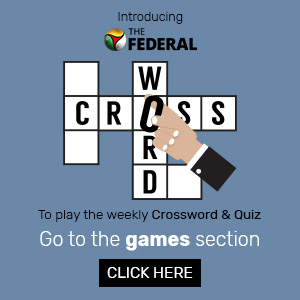 There are serious doubts if the drug regulating authorities in India and abroad would clear the vaccine because AstraZeneca declared on Monday that their shot was 70% effective on average in a late-stage study, but did not give out the details, resulting in speculations about how effective the vaccine might actually be.
"Even though the lowest efficacy results are at 60-70%, it is a viable vaccine against the virus. That said, varied age groups with different dosage forms will result in slight variations and efficacy. We must be patient and not panic," the Serum Institute of India said in a statement.
A group of volunteers that got a lower dose seemed to be much better protected than the volunteers who got two full doses, according to reports.
Oxford tried to clarify later on when it released a statement saying a difference in manufacturing processes led to some participants being given a half dose instead of a full one.
Astra and Oxford said their vaccine was 90% effective when a half-dose was given before a full-dose booster, and that two full doses showed an efficacy of 62%. However, authorities with the US vaccine program said the next day that the dose showing the higher level of effectiveness was tested in a younger population, and that the half-dose was given to some people because of an error in the quantity of vaccine put into some vials. What raises doubts about Covishield is that AstraZeneca's original statement did not give out any such details.
While the vaccine candidates of Pfizer Inc. and Moderna Inc. have been progressing well (both vaccines have shown 95% efficiency) and Astra and Oxford too remain in the front of the race, the way AstraZeneca has handled trials towards the end has surprised scientists as well as investors, which may affect the progress of the vaccine the world over.
Also read: K'taka ready with priority group, distribution plan for COVID vaccine
"Any time you have confusion in trials it's not a good thing because it effectively removes any kind of credibility you had," said Ketan Patel, a fund manager at EdenTree Investment Management told NDTV. "I think there will be a lot more scrutiny of Astra's product due to the manufacturing issue."
Oxford issued a clarification: "When it was apparent that a lower dose was used, it was discussed with regulators, and an agreement was reached to push ahead with the two regimens. The methods for measuring the concentration are now established and we can ensure that all batches of vaccine are now equivalent."
Also read: Oxford COVID vaccine could be ready by April 2021: Serum Institute
A spokesman for AstraZeneca said the trials were conducted "to the highest standards" and more analysis is being done to refine the efficacy reading.
Prime Minister Narendra Modi will visit Serum Institute in Pune on Saturday to take stock of the trials and manufacturing preparedness.