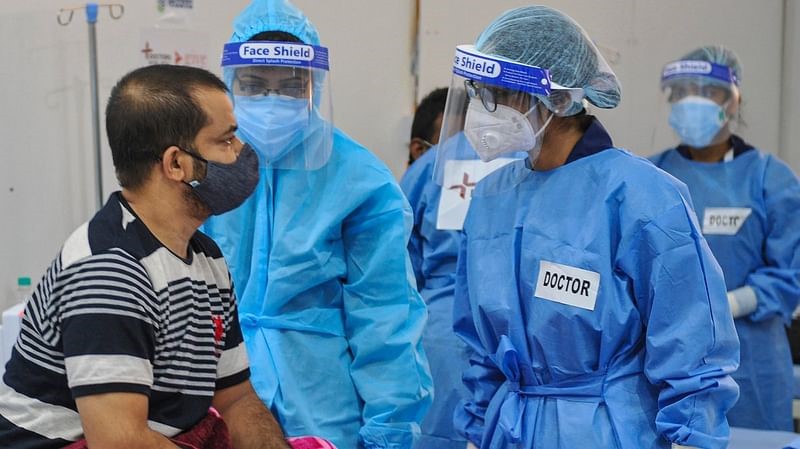 The strain of coronavirus is an important variable when it comes to deciphering the long-term impact of COVID-19, also called long-COVID, says a recent study from the United Kingdom.
According to Office for National Statistics in the UK, the chances of fatigue, shortness of breath, difficulty concentrating and other persistent symptoms were 50% lower following infections likely caused by the omicron BA.1 variant than those likely caused by the delta strain.
In case of triple vaccinated adults, the odds of reporting long-COVID were higher following infection with the omicron BA.2 variant than the BA.1 variant, the study found.
The UK study found that about 2/3rd with self-reported long-COVID said the condition negatively impacted their day-to-day life while about 1/5th said their symptoms limited them a lot.
Various terms like post-COVID, post-acute-COVID syndrome, chronic-COVID are used to identify COVID-19 manifestations which either persist for two to three months and longer or develop later.
Also read: How WHO calculates excess deaths, and why India is questioning it
The symptoms of long-COVID are usually mild to moderate, such as fatigue, shortness of breath, difficulty in concentrating, joint pains, hair loss, and others.
Experts, however, are worried about the deterioration of quality of life of these patients. From a public health perspective, the disability-adjusted life years burden and economic repercussions could be high.
Dr Shibu Vijayan, Global TB Technical Director at Programme for Appropriate Technology in Health, said that long-Covid is not worse than COVID-19 but can worsen existing ailments like diabetes and kidney disease or result in precipitation of these diseases or infectious diseases like tuberculosis.
About the effectiveness of vaccines against long-Covid, Dr Arunesh Kumar, senior consultant and head of pulmonology at Paras Hospitals in Gurgaon, said about half of people with long-Covid reported an improvement in their symptoms after getting the vaccine. "Getting a jab can reset immune response in long-Covid or help the body attack any remaining fragments of the virus," Dr Kumar said.