Complaints regarding a shortage of life-saving drugs in pharmacies have emerged following an increase in confirmed coronavirus cases in India.
With the Indian Council of Medical Research (ICMR) approving the use of a combination of anti-HIV drugs for treating a coronavirus-infected elderly Italian couple in Jaipur, the demand for these medicines have skyrocketed, making the drugs scarce in many parts of the country.
Advertisement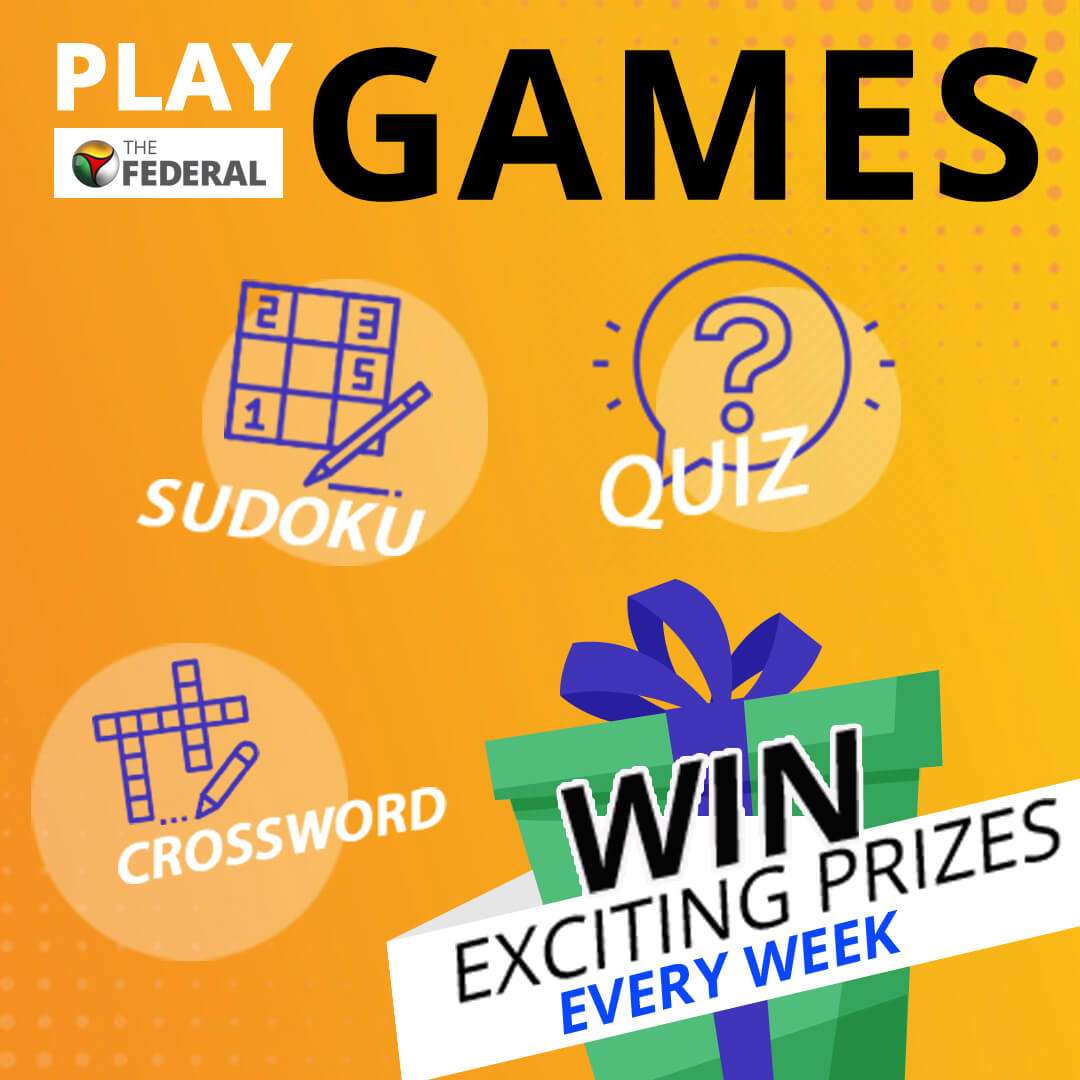 A patient in Hyderabad, who has been consuming these life-saving drugs to cope with AIDS for the past 13 years, said he has been unable to find the necessary medication in pharmacies due to a shortage in supply.
"I started looking to purchase my medications a day before the prime minister announced the janata curfew. I visited almost all the pharmacies in my area and even travelled about 20 kms in search of the medicines, but in vain. Pharmacists said there's a high demand for such medicines and they don't have supply," the 60-year-old patient, who didn't wish to be named, told The Federal.
Shortage of anti-HIV drugs
The Union health ministry on March 17 recommended the use of an anti-HIV drug combination of Lopinavir and Ritonavir on a case-to-case basis depending upon the severity of the condition of the coronavirus infected patient.
After revising the guidelines on the 'Clinical Management of COVID – 19', the ministry recommended Lopinavir-Ritonavir for high-risk groups of patients aged above 60, who are suffering from diabetes mellitus, renal failure, chronic lung disease and are immuno-compromised.
"The use of Lopinavir-Ritonavir in PEP regimens for HIV (4 weeks) is also associated with significant adverse events which many times leads to discontinuation of therapy. The combination should only be used with proper informed expressed consent on a case to case basis for severe cases, within the mentioned framework along with supportive treatment as per need," the guidelines issued stated.
A Chennai-based journalist echoed a similar problem that she faced while procuring life-saving drugs from the city pharmacies. "I've been trying to acquire a basic quantity of these medicines for my father from Chennai, hoping pharmacies here will have stock of the medicines since the health ministry has assured that medical stores will be stocked up and functional," she said.
Related news: BCG vaccine may have links to COVID-19 morbidity, reveals study
"However, even after checking several stores and even contacting pharmacies attached to some big hospitals in the city, I was told this particular combination or even its alternatives were not available due to high demand," she added.
As per the general perception, people suffering from immunodeficiency syndrome tend to catch viral infections and diseases faster than others. This means at this critical juncture when the coronavirus is gripping the entire world, patients suffering from immunodeficiency are at a higher risk of contracting COVID-19.
"Once a person acquires HIV, the body cannot wear off the infection. Generally, there are two kinds of cures for infections – functional cure, in which we try to keep the infection under control, and sterilisation cure, in which the infection is completely cleared. In case of COVID-19, when a patient recovers they don't need any lifetime support to keep it at bay, however, for an HIV positive patient, once the virus enters the body it attaches its genetic material into the person's DNA. With the current available treatment, unless the cells die out, we cannot clear out the virus completely from the body," Dr Amrose Pradeep, chief medical officer, YRG Care Medical Centre, Chennai told The Federal.
If nothing goes right, go online
With the 21-day countrywide lockdown in place, online pharma websites and apps seem to be the only hope for the elderly to get their medicines. However, even those were either unresponsive, delayed or cancelled orders or refused to send alternative medicines since the names did not match the prescriptions.
"I usually get my medicines couriered from Delhi but my regular pharmacist couldn't send the medicines this time due to the lockdown. So I had to order the medicines online. But even after several attempts, I could place order for only one medicine out of the six I needed as the other medicines were out of stock. The one I could order was delivered after five days," said an HIV positive patient on condition of anonymity.
Related news: COVID-19: Counsellors reach out to the quarantined to alleviate fears
As per the India HIV Estimation 2017 report, the national adult (15–49 years) HIV prevalence in India was estimated at 0.22%. The total number of people living with HIV (PLHIV) in India was estimated at 21.40 lakhs in 2017 and if all of them are consumers of life saving medications, the extent of this shortage and its impact will be far more severe than the current coronavirus cases in the country.
According to the health ministry, as on April 4 morning, the total number of confirmed coronavirus cases in the country stood at 2,902 and the death toll touched 68.
"We had prepared on a general level for the lockdown since we were assured essential services will be available and there's no need to panic. But if you cannot find the drugs you've been dependent on to survive, how do you not panic?" the journalist asked.
Let the experts speak
During this ongoing lockdown and amid such shortage of anti-HIV medicines, one must wonder how important it is for an immuno-deficient patient to take these life-saving drugs without even missing a single day's course.
"HIV impairs the immune system by attacking the CD-4 cells, which makes them more susceptible to getting new infections. In addition, people living with HIV (PLHIV), are more prone for non-HIV related complications such as stroke, myocardial infarction, diabetes and many more. This can be directly because of HIV or due to the side effects of these medications.
"What we do here is to only keep the virus under control. We give the patients regular medications so that the virus does not multiply. So it is very important for such patients to take medicines without missing a single day since it is a live organism," said Dr Pradeep.
"Right now we've shut down everything due to the pandemic, but that doesn't mean HIV is going to take a break during this lockdown period," he added.
Related news: Explained: What is antibody test for COVID-19 and why is it important?
Considering the large number of HIV-affected patients in the country, there arises a question whether all positive persons are dependent on such medications.
"There are three stages of HIV. The acute phase is the first four weeks and there are general symptoms such as cold and fever which usually gets ignored. Next comes the latent or asymptomatic phase that can last three to 15 years. There are no symptoms during this stage. Finally comes the acquired immunodeficiency syndrome (AIDS), which profoundly impairs the immune system and the CD-4 become less than 200," said Dr Pradeep.
"In the earlier days, treatment was focused on preventing patients from going into the AIDS stage, but now it is for all irrespective of their immune status. This change happened to prevent non-HIV related complications and to prevent new HIV infections. A treated person with undetectable viral load will not transmit his infection to others," the doctor added.
Dr Pradeep explained that Lopinavir-Ritonavir, one of the experimental drugs being used in the treatment of coronavirus, is a well-documented drug for the treatment of HIV. However, there is not enough data to prove PLHIVs already consuming these medications will be prevented from getting coronavirus or whether it will cure the infection.
"This combination is not commonly used for the treatment of HIV in India and has several side-effects like altered lipid profile, diabetes, diarrhoea, and drug interactions, which can contribute to morbidity in PLHIV and directly affect their lifestyle. It's not surprising if the combination is not found in many of the pharmacies since it is not commonly available in India other than places regularly dealing with HIV patients," he said.
Related news: Coronavirus test results in minutes? Scientists question accuracy
Dr Pradeep feels that among the various investigational agents tried for COVID-19, Lopinavir-Ritonavir along with hydroxychloroquine, azithromycin and oseltamivir are the only agents available in India.
Due to lesser cases of coronavirus being treated with these medicines and considering the media and medical attention this combination of drugs is getting, there is a panic in the society due to which everyone wants to acquire these medicines, thus resulting in shortage even in places where it is generally available.
A recent study published in the New England Journal of Medicine (NEJM), has failed to show any benefit in patients treated with this medication.
"Even as the drugs are not sold without proper prescription from specialists, the supply itself is low as these are not the first or second line of medications usually prescribed even for the treatment of HIV. These are usually reserved for special populations even in the case of HIV. It is also inconvenient for patients to take four more tablets a day and this adds to the pill burden and affects compliance. These medications are not available in any general pharmacy in India," Dr Pradeep added.