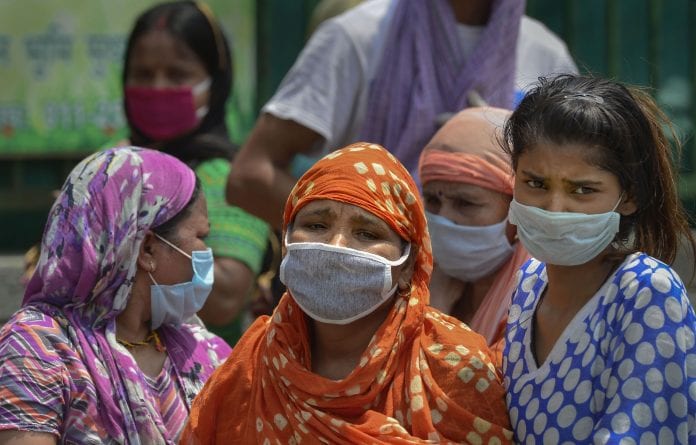 India saw a record single-day jump of 29,429 COVID-19 cases pushing its tally to 9,36,181 on Wednesday (July 15), while the death toll climbed to 24,309 with 582 new fatalities, according to the Union Health Ministry data.
This is the fourth consecutive day that COVID-19 cases have increased by more than 28,000. The number of recoveries stands at 5,92,031, while there are 3,19,840 active cases of virus infection presently in the country, the updated data at 8 am showed.
"Thus, around 63.24 per cent of patients have recovered so far," an official said. The total number of confirmed cases include foreigners.
Advertisement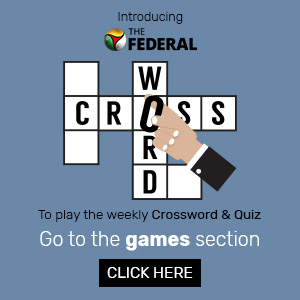 How are the states faring?
Of the 582 deaths reported in the last 24 hours, 213 are from Maharashtra, 85 from Karnataka, 67 from Tamil Nadu, 43 from Andhra Pradesh, 35 from Delhi, 28 from Uttar Pradesh, 24 from West Bengal, 14 each from Bihar and Gujarat, 10 each from Madhya Pradesh and Telangana.
Punjab has reported nine fatalities followed by Jammu and Kashmir with eight, Assam, Haryana and Odisha four each, Jharkhand three, Chandigarh two while Arunachal Pradesh, Chhattisgarh, Goa, Kerala and Uttarakhand have one death each.
According to the ICMR, a cumulative total of 1,24,12,664 samples have been tested up to July 14 with 3,20,161 samples being tested on Tuesday.
Of the total 24,309 deaths reported so far, Maharashtra accounted for the highest 10,695 fatalities followed by Delhi with 3,446 deaths, Gujarat 2,069, Tamil Nadu 2,099, Uttar Pradesh 983, West Bengal 980, Karnataka 842, Madhya Pradesh 673 and Rajasthan 525.
So far, 408 people have died of COVID-19 in Andhra Pradesh each, 375 in Telangana, 312 in Haryana, 213 in Punjab, 195 in Jammu and Kashmir, 174 in Bihar, 74 in Odisha, 50 in Uttarakhand, 40 in Assam, 36 in Jharkhand and 34 in Kerala.
Chhattisgarh has registered 20 deaths, Puducherry and Goa 18 each, Himachal Pradesh 11, Chandigarh 10, Arunachal Pradesh three, Meghalaya and Tripura two each and Ladakh and Dadra and Nagar Haveli and Daman and Diu together have reported one fatality each.
The Health Ministry stressed that more than 70 per cent of the deaths occurred due to comorbidities.
Maharashtra has reported the highest number of cases at 2,67,665 followed by Tamil Nadu at 1,47,324, Delhi at 1,15,346, Karnataka at 44,077, Gujarat at 43,637, Uttar Pradesh at 39,724 and Telangana at 37,745.
The number of COVID-19 cases has gone up to 33,019 in Andhra Pradesh, 32,838 in West Bengal, 25,571 in Rajasthan, 22,628 in Haryana, 19,284 in Bihar and 19,005 in Madhya Pradesh. Assam has instances of 17,807 infections, Odisha 14,280 and Jammu and Kashmir 11,173 cases.
Punjab has reported 8,511 novel coronavirus infections so far, while Kerala has 8,930 cases. A total of 4,379 have been infected by the virus in Chhattisgarh, 4,091 in Jharkhand, 3,686 in Uttarakhand, 2,753 in Goa, 2,170 in Tripura, 1,672 in Manipur, 1,531 in Puducherry, 1,309 in Himachal Pradesh and 1,093 in Ladakh.
Nagaland has recorded 896 COVID-19 cases, Chandigarh 600 and Dadra and Nagar Haveli and Daman and Diu together have reported 520 cases. Arunachal Pradesh reported 462 cases, Meghalaya 318, Mizoram 238, Sikkim has registered 209 infections so far, while Andaman and Nicobar Islands has recorded 166 cases.
"Our figures are being reconciled with the ICMR," the ministry said, adding that 1,524 cases are being reassigned to states. State-wise distribution is subject to further verification and reconciliation, it added.
20,572 patients recuperate from COVID-19 in 24 hours, recovery rate 63.24%
India's COVID-19 recovery rate rose to 63.24 per cent with 20,572 patients recuperating from the disease in 24 hours till Wednesday morning, the highest so far, even as the country saw yet another record daily jump of 29,429 cases, according to Union health ministry data.
Aggressive testing, timely diagnosis and effective management of patients either through supervised home isolation or active medical attention in hospitals have led to a surge in recovered cases which exceed active COVID-19 cases by 2,72,191 as on date, the ministry said.
The number of recoveries stood at 5,92,031, while there are 3,19,840 active cases of the coronavirus infection at present in the country, the health ministry data updated at 8 am showed. All the active cases are under medical supervision.
"The recovery rate has climbed up to 63.24 per cent today," the health ministry said.
"The gap between recovered and active cases has been consistently growing. It stands at 2,72,191 today. The number of recovered cases outweighs the active cases by a factor of 1.85," it said in a statement.
The health ministry said the norms and standards for home isolation along with the use of oxymeters have helped to keep a check on the asymptomatic or mildly symptomatic patients without putting pressure on hospital infrastructure.
Medical infrastructure in India to treat COVID-19 patients includes 1,378 Dedicated COVID Hospitals, 3,077 Dedicated COVID Health Centres, and 1,0351 COVID Care Centres equipped with 21,738 ventilators, 46,487 ICU beds, and 1,65,361 oxygen beds.
The Central government has distributed 230.98 lakh N95 masks, 123.56 lakh PPEs and 11,660 ventilators to states, Union Territories and Central institutions to ensure effective clinical management of COVID-19.
Why are cheaper COVID-19 medicines not being promoted, asks Parliamentary panel
A parliamentary panel told senior government officials on Wednesday to promote cheaper and easily available domestic-made medicines for COVID-19, and check recommendation and prices of expensive medicines pushed by pharma companies, sources said.
During a meeting of the Parliamentary Standing Committee on Home Affairs, members demanded that the maximum price of COVID-19 medicines be capped, they said.
Home Secretary Ajay Bhalla, Joint Secretary in Health Ministry Lav Agarwal and other officials were present in the meeting chaired by Congress leader Anand Sharma. Cutting across party lines, the committee members questioned why expensive medicines were often being recommended for COVID-19 treatment, sources in the panel said.
The committee members expressed concern over black marketing of medicines. Naming three cheaper and easily available medicines, the committee members questioned why are they not being promoted despite being equally effective.
(With inputs from agencies)