India's COVID-19 tally, which crossed the 20-lakh mark on Friday (August 7), recorded 51,144 fresh cases of the infection in the last 24 hours, taking the total to 20,76,553, according to data by covid19india.org.
The coronavirus infection tally crossed 19 lakh just two days ago.
It can be noted that India took 110 days for COVID-19 cases in the country to reach one lakh and 59 days more to touch the 10-lakh mark. However, it took just 21 days more to go past 20 lakh.
Advertisement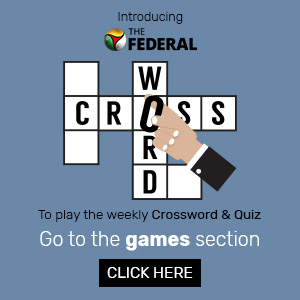 The death-toll climbed to 42,439 with 798 people succumbing to the infection in 24 hours, the data showed.
At the same time, the number of patients who recuperated from the disease surged to 14,19,597 on Friday.
There are 6,14,059 active coronavirus cases in the country presently.
According to the Indian Council of Medical Research (ICMR), a total of 2,27,88,393 samples have been tested for the virus infection up to August 6 with 6,39,042 being tested on Thursday.
From the states
Maharashtra reports 10,483 new cases of virus infection
Maharashtra registered a spike of 10,483 new cases on Friday, which took its infection tally to 4,90,262.
The death toll in the state due to the pandemic reached 17,092 with 300 patients succumbing during the day.
On the other hand, 10,906 patients were discharged from hospitals upon recovery. So far, 3,27,281 COVID-19 patients have walked out of hospitals in Maharashtra after recovery.
There were 1,45,582 active cases as of Friday evening, while 25,69,645 people have been tested.
Tamil Nadu records highest single-day toll of 119 deaths due to COVID
Tamil Nadu on Friday reported 119 COVID fatalities, the highest in a single day so far, taking the death toll to 4,690, while 6,488 patients got discharged, eclipsing 5,880 fresh cases.
Significantly, Chennai's fresh cases dipped below the 1,000 mark for the first time in the past over two months. The state capital had recorded 809 cases on June 2 and from the next day, the infection count crossed the 1,000 mark. Today, in Chennai 984 new cases were recorded and the tally stood at 1,07,109.
There were a total of 115 co-morbidities reported in the state. The case count in the state touched 2,85,024 with 5,800 plus new infections and active cases stood at 52,759.
As many as 67,352 samples were tested and cumulatively 30,88,066 specimens have been examined.
With over 6,400 discharges from various hospitals, the total recoveries mounted to 2,27,575.
Andhra crosses 2-lakh mark in COVID-19 cases; record toll of 89 deaths reported
Riding on a rapid surge of infections, Andhra Pradesh on Friday crossed the two lakh-mark in the overall number of COVID-19 cases as another 10,171 were added afresh for the third consecutive day.
From its maiden case on March 12, Andhra's COVID-19 graph peaked to over two lakh cases in just 149 days, witnessing a meteoric rise, particularly in the past three weeks, and reaching the third spot in the country behind Maharashtra and Tamil Nadu.
The COVID-19 tally on Friday showed 2,06,960 over all cases, of which 84,654 were active, 1,20,464 recoveries and 1,842 deaths.
The state saw 89 fresh coronavirus deaths, the highest number in a day so far, while 7,594 patients had recovered from the pandemic in the last 24 hours, a government bulletin said.
After 23,62,270 sample tests, the infection positivity rate climbed further to 8.76 per cent, inching closer to the national average of 8.90 per cent.
6,670 new COVID-19 cases, 101 deaths reported in Karnataka
Karnataka on Friday reported 6,670 new cases of COVID-19 and 101 related fatalities taking the total number of infections to 1,64,924 and death toll to 2,998.
The day also saw 3,951 patients getting discharged after recovery. Out of the 6,670 fresh cases, 2,147 cases were from Bengaluru urban.
As of August 7 evening, 1,64,924 positive cases have been confirmed, which included 2,998 deaths and 84,232 discharged cases, the bulletin said.
A total of 16,24,628 samples have been tested so far, out of which 43,553 were tested on Friday. Among the samples tested during the day, 23,664 were rapid antigen tests.
Kerala's COVID-19 tally breaches 30,000 mark; death toll climbs to 99
Kerala's COVID-19 tally breached the 30,000 mark on Friday as 1,251 fresh cases were reported, including of 18 health workers, while five more deaths took the toll to 99.
Of the 30,396 positive cases, 1,061 were infected through contact, while the infection source of 73 people was not yet known, Chief Minister Pinarayi Vijayan told reporters.
While 77 people had come from abroad, 94 had arrived from other states, he said. As many as 814 people have recovered from the infection.
So far, 9,36,651 samples have been sent for testing and the results of 7,135 are awaited.
(With inputs from agencies)