The Centre on Monday (April 27) said the order for COVID-19 test kits has been cancelled after they were found faulty, and that the country won't lose any money to its Chinese suppliers since the Indian government had not made any payment for the products.
In a release, the ministry of health and family welfare said the Indian Council of Medical Research (ICMR) had identified rapid antibody test kits of two firms, Biomedemics and Wondfo, for procurement. The Wondfo kits were procured via the firm's exclusive distributor in India, it said.
"After receipt of some supplies, ICMR has again conducted quality checks on these kits in field conditions. Based on scientific assessment of their performance, the order in question (Wondfo) along with order in respect of another make found under-performing have been cancelled," the release said.
Advertisement
Related news: Plasma therapy for COVID-19 effective, donors still sceptical
The government said it has not made any payment in respect of these supplies and that it "does not stand to lose even a single rupee" due to the cancellation. It stressed that this was the first ever effort by any Indian agency to procure such kits and that both the firms had requisite international certifications.
India had on April 16 received 6,50,000 coronavirus test kits from China to ramp up testing in the country. This included 3,00,000 rapid antibody testing kits came from Guangzhou Wondfo, 2,50,000 kits from Zhuhai Livzon, and 1,00,000 RNA extraction kits from MGI Shenzhen.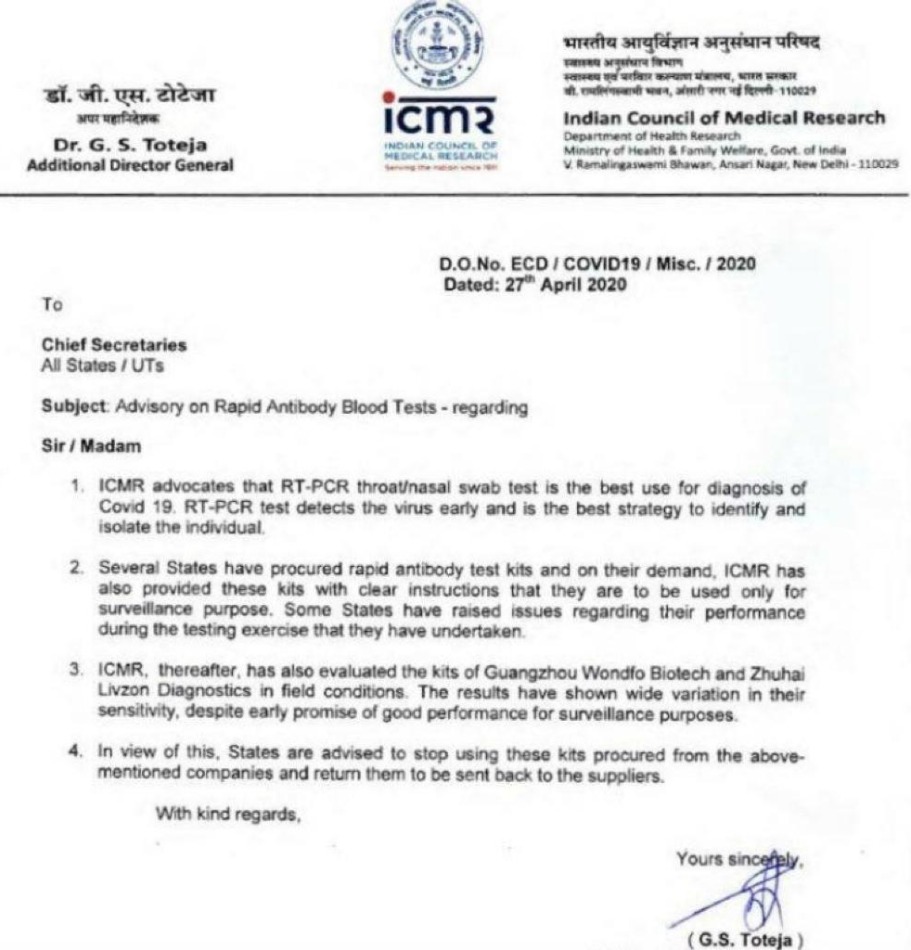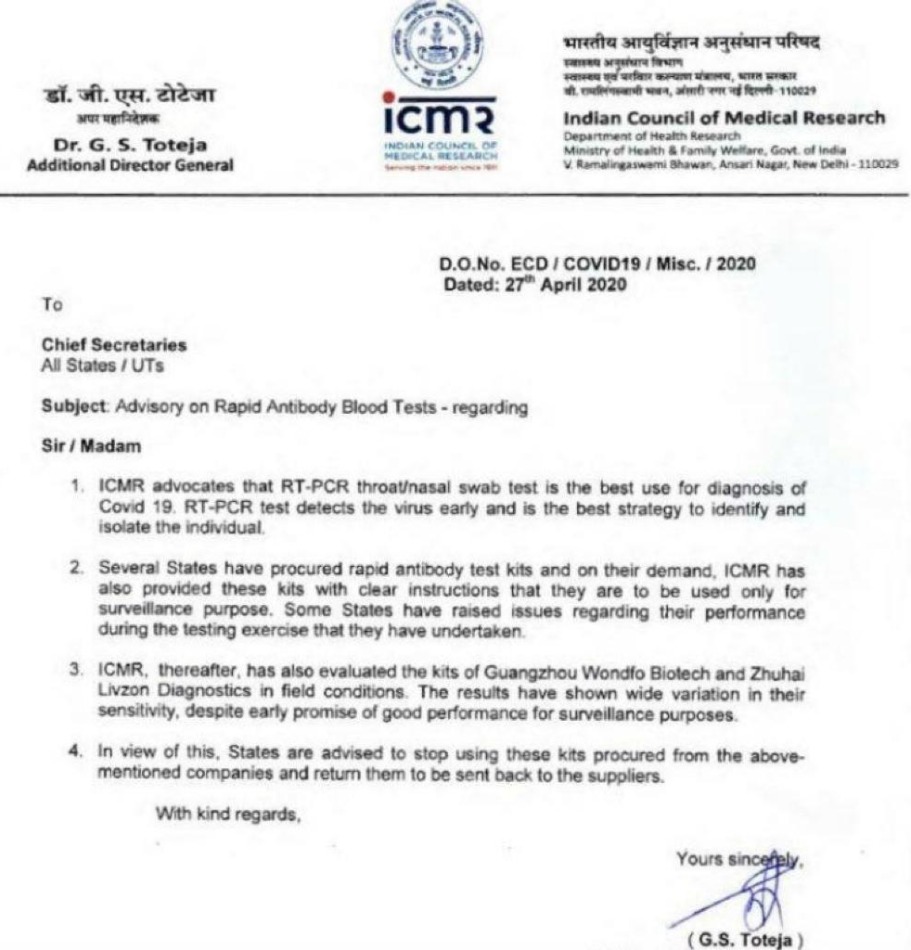 Meanwhile, the ICMR wrote to all the states and UTs on Monday, advising them to stop using the rapid test kits procured from Guangzhou Wonfdo and Zhuhai Livzon, and return them to be sent back to their suppliers. It said the ICMR had provided the rapid test kits only for surveillance purpose.
In the letter addressed to the chief secretaries of all states and UTs, the ICMR said it has evaluated the kits procured from Guangzhou Wonfdo and Zhuhai Livzon in field conditions, and found "wide variation in their sensitivity" in their results. It also advocated RT-PCR throat/nasal swab tests for COVID-19 diagnosis.