Women corporate honchos are more considerate; lack of motivation might be a factor when industries open up after the lockdown is lifted; and those occupying leadership positions have adequately taken care of the safety of their employees: these are some of the findings of a CxO study conducted during the COVID-19 lockdown.
The study in the form of a simple survey was conducted out of Chennai on a sample size of 207 corporate leaders (CxO) from across the world. It was to understand how corporate leadership reacted to the pandemic crisis, with respect to factors such as employees' safety, business vision and organisational goals.
Related news: Lockdown hits revenues by 40%, 80,000 jobs; recovery needs a year
An overwhelming 98 per cent of corporate leadership took adequate measures like providing sanitizer and thermal screening facility at their establishments. About 80 per cent of leadership had encouraged employees to work from home even before the lockdown was imposed despite having no such explicit policies in their organisations.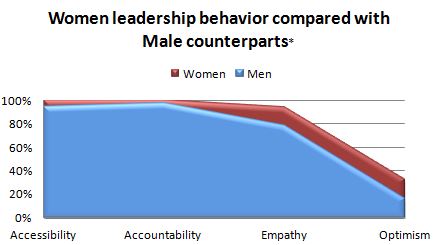 Women leaders showed more empathy towards their employees and were more accountable in comparison to their male counterparts. Women also displayed their leadership abilities far more effectively than men, the survey found as per the primary data collected during April.
On employees' life insurance cover, 70 per cent of the corporate leadership had not taken any steps. But exceptions were in the healthcare and pharmaceutical sectors. The survey did not touch upon employees' health insurance, given that COVID-19 treatment is covered by government agencies.
When it came to salary cuts, 57 per cent of the leadership reacted positively and enabled the benefits of the cuts to be passed on to a large section of subordinate employees. At the same time, 27 per cent leadership said no to both salary cuts, and snipping of variables and incentive pay-outs for themselves and their staff.
Related news: Ind-Ra slashes FY21 GDP growth down to 1.9%, lowest in 29 years
Some 67 per cent leadership from the aerospace industry is planning to cut variable pay, bonus and promotion for their staff this year.
According to the study, 95 per cent of the leadership managed to connect with their employees directly over the course of the lockdown, while 14 per cent said they foresaw a fall in motivation due to the work from home (WFH) regime.
During the lockdown, 48 per cent of the leadership engaged in operational issues, including being in touch with clients/customers, thereby sharing the burden of business responsibility. Of them, 63 per cent leaders were from the IT sector.
Some 83 per cent of business leaders foresaw business opportunities after the lockdown, except that almost all of them felt that the path of revival would be tough. Of them, 50 per cent from the e-commerce sector and 33 per cent from healthcare were more confident in the business turnaround time, compared to their peers in other industries.
In the aviation sector, 33 per cent leadership had to withdraw job offers. While the majority of the leadership do not intend to negate their offer of employment, 17 per cent leaders felt those who had been recruited had not been adequately assimilated into their companies due to the lockdown.
During his speech while announcing the lockdown on March 24, Prime Minister Narendra Modi had appealed to corporate India not to cut wages. But subsequently, his own government announced it would cut salary and adjust dearness allowance (DA) for most sections of government employees.
Related news: India needs to open economy and in a measured way: Raghuram Rajan
The study made it clear that the leadership has a key role in bringing the situation back to normal once the lockdown is totally lifted.
Organisations took interest in ensuring the well-being of their employees, not only under compulsions of the law but also out of self-interest. Gen 'Y' and 'Z' employees are vocal on social media, and directly or indirectly brand their organisations positive or negative. This was a factor too in the way the leadership treated their subordinate staff.
Through the study it became clear that the situation is a struggle for corporate leadership as they need to support their employees even while facing a challenging situation on the business front.
(Dr Rahul P is a visiting faculty at Loyola College, Chennai and a business behavioural consultant)