Fighting for the rights of women in the Kerala film industry has completely nullified Rima Kallingal's film career. 'I would be lying if I said that I am not sad or depressed over the lack of work,' she said. Pic: Facebook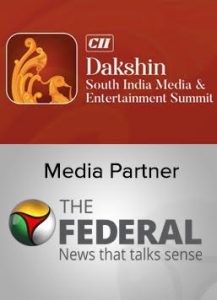 There is a need for Internal Committees (ICs), which probe the sexual harassment of women in workplaces, to be set up in Tamil, Telugu and Kannada film industries, said Rima Kallingal, the actress who has been at the forefront of the fight for safe working spaces and other rights of women in the Kerala film industry for the past several years. Kallingal was in Chennai over  the weekend for the CII-Dakshin South India Media & Entertainment Summit, for which The Federal was the media partner.
Setting up ICs in cinema is an intricate process since it requires having to figure out which are the various areas that constitute "workplaces" in an unorganised sector like the Indian cinema industry, she pointed out, adding that a film industry encompasses so many spaces, including shootings in different locations and other multiple factors.
Watch: Gender inclusiveness: How far has media & entertainment industry come?
According to Kallingal, there is so much more happening in other regional industries in terms of sexual harassment of women actors but it is never talked about. "We've just touched the tip of the iceberg with the Kerala film industry, we all know that so much more is happening in other film industries as well," asserted the actor, who made her acting debut in Malayalam cinema with the coming-of-age film, Ritu in 2009. She gave the example of Sruthi Hariharan in the Kannada film industry, who had boldly come out and complained about the harassment she had undergone from her co-star Arjun Sarja and the kind of backlash she suffered after she had named him.
Kallingal, who was last seen in Tamil cinema in Samuthirakani's Chitharai Sevvaanam, as a cop on the trail of a murderer, admits that her activism had cost her too dearly.
"It has completely nullified my career. I lost all of the work that came my way. We were cornered, completely left out of everything that is happening in the industry. I would be lying if I said that I am not sad or depressed over the lack of work. That is why I had entered the industry, I wanted to create art, but then I realised we all leave behind something with our work," said Kallingal, who has done over 30 films in her 13 years in the industry.
Also read: Form ICCs to curb sexual crimes: Kerala HC tells production houses
"Sure, my producers make money, I make money and people have fun watching the movie but I think people will remember me for a much longer time for my activist work," she said, referring to the game-changing Kerala high court order that mandated the setting up of ICs in film sets, which was instigated by the Women in Cinema Collective (WCC), of which, she is one of the founding members.
The WCC also took up the case of the alleged sexual molestation of actress Bhavna, who has recently come out in public to talk about her ordeal, while she was returning from a studio in 2017. When The Federal questioned Kallingal on the latest dramatic twist in the actress abduction and molestation case involving actor Dileep (with the crime branch's decision to question Dileep's wife Kavya Madhavan in the case), Kallingal said she was shocked.
"I am completely in shock. We had no clue," she said.
However, she pointed out that the police was the one who gave them Dileep's name. "It was not WCC that put his name forward, it was after the police investigation that his name cropped up. We are clear that whoever is involved, just because he is a powerful man, our friend should not be denied justice. If anyone else had been named, we would have done the same thing for Bhavna, we don't have anything against anybody. Whoever has done something wrong, needs to be punished," said Kallingal, adding that it was a "sad" situation if Kavya was indeed involved.
Kallingal also questioned why the Justice Hema Commission report, which was constituted in the wake of the abduction and sexual assault of actor Bhavana in 2017, was still not made public. Kallingal and 49 other actors had spent a lot of time extensively talking to the commission about the problems they faced in the industry. "Why is the government not releasing the report?" asked Kallingal.
At the recently-concluded CII Dakshin seminar in Chennai, Kallingal spoke passionately about how people in the film industry constantly make it a point to make women actors feel left out. They also tell her that her career as a female actor has a shelf life and that she has to quickly take up any role that comes her way.
"But I want to tell them that I want to savour my journey in cinema, I want to enjoy the process of acting, dance choreography, post-production work etc. I don't want my gender to come in the way. Don't keep reminding me that my time is running out just because I am a woman actor," she said eloquently.
Working in this "unfair" space where people don't believe women actors have a voice, something "snapped" within her after her fellow actress was sexually molested on her way back from work in 2017.
The news came as a shock, and worse was to come as news channels started dissecting the molested actress' relationship with the driver, the prime accused in the case, she said.
"People were discussing her character and that is when I totally snapped. What the hell is happening here? That's when I got together a few women actors and decided we had to stand up and talk. And, that's how the Women in Cinema Collective was formed with the first meeting in my drawing room," she recounted. "We wanted a fair working place where we can be accepted for our talents not for our gender. Isn't it strange that after more than 90 years of Malayalam cinema we are talking about these issues just now?" she asked.