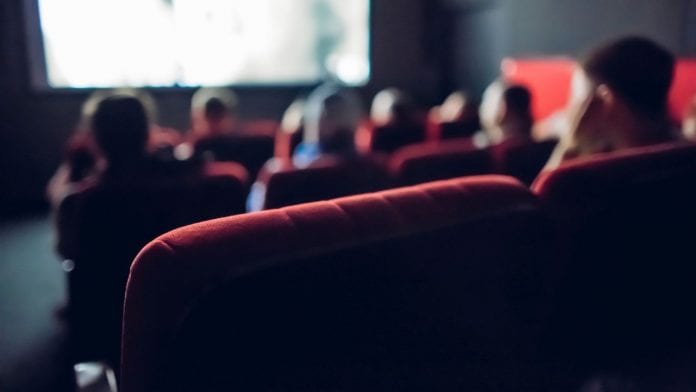 The entertainment industry is eagerly awaiting this year's budget, expecting tax sops and other incentives from Union Finance Minister Nirmala Sitharaman. At this juncture, the two main concerns of the industry are piracy and Goods and Services Tax (GST).
Former finance minister Piyush Goyal in the interim budget of 2019 introduced two schemes under the Cinematography Act – the anti-camcording scheme to prevent piracy and single-window clearance for filmmakers, which earlier was available only for foreign films.
However, people from the industry rue that the government has failed to implement both the schemes. "Though the schemes were tabled, it has not been implemented. So, naturally it was not much of a help," says G Dhanajayan, managing director of BOFTA Mediaworks India.
Also read: Modi govt urges oppn to allow smooth functioning of Parliament during budget
As far as the implementation of the anti-camcording scheme is concerned, Ruban Mathivanan, the managing director of GK Cinemas says most of the pirated videos in the market were recorded in theatres abroad. "So, I don't know how it will reduce the piracy issue in India," he said.
Suggesting filmmakers to be more discrete about their projects to avoid piracy, Mathivanan says the public should also be more responsible. "The number of pirated movies in Tamil is higher than that in Hindi, Telugu, Kannada, and Malayalam. This can be checked only when people stop watching pirated movies," he said.
The leaking of Rajinikanth's recently-released movie Darbar left its producers worried.
Also watch: Roaring release for Darbar
"The anti-piracy scheme doesn't seem to have worked out. Darbar is a classic example. It got leaked on WhatsApp. Almost everyone records videos inside theatres these days. Some put them as Instagram stories, but some completely record the movies," says P Kannan, the chief operating officer of Lyca Productions which produced Darbar.
Pitch for a meagre GST
Although the Centre's decision to bring down the Goods and Services Tax (GST) on movie tickets from 28 per cent to 18 per cent in 2018 was welcomed by film fraternity, the industry has now demanded it to be further slashed to 5 per cent.
"If you look globally, in most of the places the tax is 5 per cent. But we pay 18 per cent in India, which makes it difficult to buy tickets and employ artists and technicians," says Dhanajayan.
Kannan who expects the government to reduce entertainment tax in this year's budget says the government should also consider approving construction of compact theatres with 200-300 seats.
He says a 900-seater theatre is mostly filled to its capacity on the first day of a film's release, but the numbers decline as the days pass by.
"But it will be profitable, if we have smaller theatres spread across the city. This will enable viewers from different parts of the city to watch the film and thus solve the problem of vacant seats," he says.
Also read: Modi govt urges oppn to allow smooth functioning of Parliament during budget
He said the government should incentivise the setting up of such compact theatres. "If this business model works well, it will fetch good returns to producers," Kannan said.
Concern about internet handling fees
Audience have raised objection over the levying of 'internet handling fees' or 'convenience charge' by many ticket booking websites, by calling them unnecessary. Internet handling fees is levied only on viewers who book their tickets online and not one who buys from the ticket window. If a ticket originally costs ₹150, an online buyer shells out and additional ₹35 and ₹40 (depending on each platform) as internet handling fees. The final price may shoot up to ₹200 per ticket, excluding GST.
It has been alleged that the internet handling fees is being levied in violation of the IT Act 6(A) (3) under which digital service providers are not allowed to charge fees without RBI's permission.
Last year, consumer rights activist Vijay Gopal filed an RTI query with the Reserve Bank of India (RBI) in this regard. The RBI said it had not authorised any e-commerce portal to levy charges for the usage of internet.
"What is the need for internet handling fees? While the Centre asks people to carry out 'cashless transactions,' here I am, paying fees for using the internet. Shouldn't online transactions be hassle free? I watched five movies in January alone and every time I have paid Internet handling fees," says M Suchithra, a working professional.
This is not Suchithra's concern alone. "I am a major movie buff. I watch half-a-dozen movies a month. Sometimes, I watch movies back to back. Most of the time, I avoid booking online to avoid paying the extra amount. I bought tickets online recently and ended up paying ₹40 per ticket as internet handling charge," said B Naresh, a resident of Purasaiwalkam.