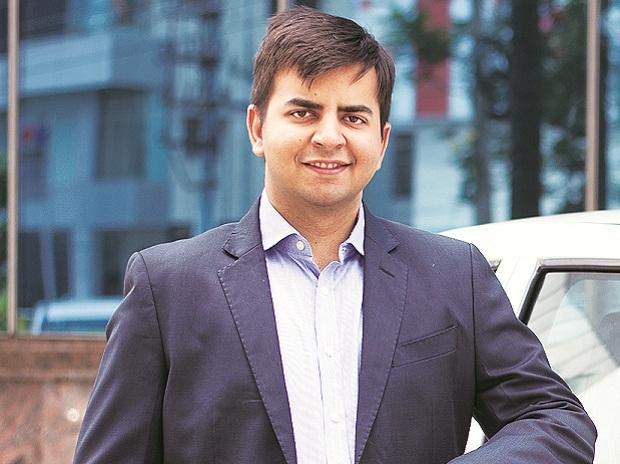 Why should I invite Musk? Let him visit Ola EV unit if he wants: Bhavish Aggarwal
Bhavish Aggarwal, founder of Ola Electric, has said that he wouldn't invite Elon Musk to his state-of-the-art EV manufacturing unit as he feels the Tesla CEO would be compelled to visit by himself when India becomes a global hub for electrification.
Also read: Explainer: What's next now that Twitter has agreed to Musk bid
"Why should I invite Musk? It is he who should invite us as we have to take pride in our work," IANS quoted Aggarwal as saying.
Aggarwal, who recently revealed his company's plans to launch a self-driving electric car by 2023-24 in the global market, said that his goal is to make India an international hub for electrification.
"Once we achieve that, Musk will come on his own," he said.
Aggarwal also asserted that no single company is entitled to monopolise electric mobility in the world, whether it is Tesla or Ola.
"No company can take true mobility to the world. Neither Tesla, nor Ola. Our focus is on empowering our communities and building electrification for India and for the world, and genuinely creating the future industry right here," he said.
Despite its promise to enter the Indian market in 2019, Tesla has been delaying launching its electric cars in India, mostly due to a disagreement between Musk and the Indian government over import duties.
Also read: Musk's idea of 'free speech' worries analysts about future of Twitter
While Musk has promised to build a factory in India if the government cuts down on the cost of importing electric vehicles, Road Transport and Highways minister Nitin Gadkari has said that if the company plans to assemble vehicles in India and not produce it, it will only be eligible for the PLI scheme for automobiles and electric vehicles.
"If you start here, you are welcome, no problem. But manufacturing in China and selling in India is not a digestible concept to all of us," Gadkari had said.