Ground reports of a downturn
The Federal tries to understand the current slowdown in India's economy through a series of ground reports from states some of whom till recently were considered epitome of performance. Over the next few days, we will bring you reports from the ground mapping the contours of slowdown and its impact on towns and villages. Our reporters are travelling across India to hear real voices from sectors that have either already gone down or on the verge of a slide.
Uploaded 02 September, 2019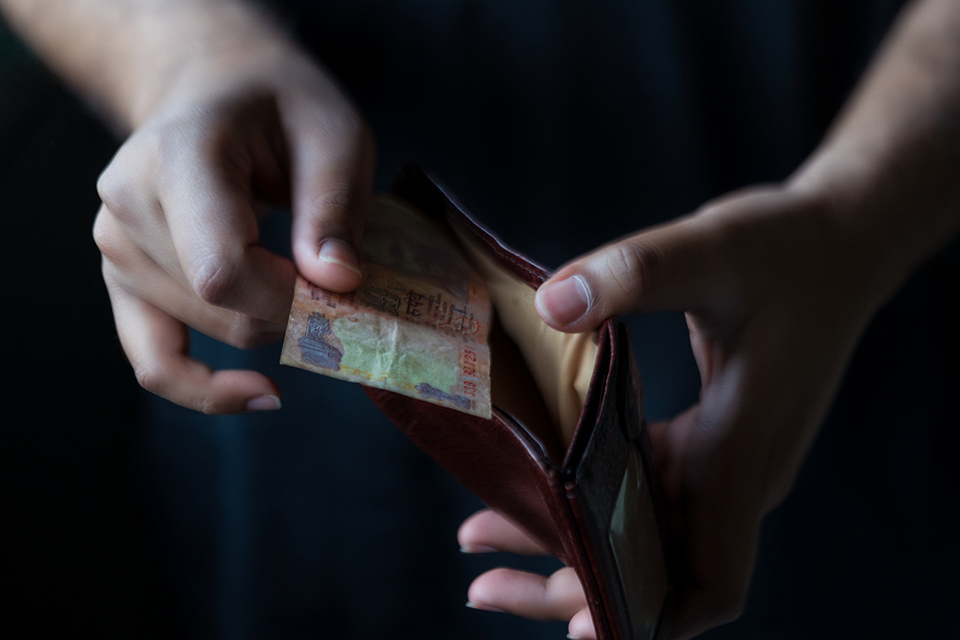 Why economy chokes when consumers tighten their purse strings
Indians are not buying homes, cars or flight tickets. Big deal, you'd say, arguing that the real estate market was a bubble waiting to burst and the rest of the expenses are discretionary.
But, the problem with the Indian economy at the moment is that people are buying absolutely nothing—not even cheap biscuits, not even underwear. That's revealing, you'd say. Yes, right.
I
$5 trillion economy a distant dream
Over the past few years, while we were debating demonetisation, arguing over the Goods and Sales Tax (GST), planning surgical strikes and applauding abrogation of special status to Kashmiris, something more sinister crept up on us insidiously. As Bill Clinton argued some years ago, "It's the economy, stupid!"
A rising mountain of data now tells us that India is now showing all the classic signs of a slowdown. There is a huge shortage of money for future investments and inventories; liabilities are piling up and demand is collapsing.
Worrying numbers
In the last quarter of 2019, GDP growth rate had hit a five-year low of 5.8 per cent. Though the government will reveal the next set of numbers later this week, industry experts say the growth rate in the first quarter may not even have been 6 per cent. At this rate, the Prime Minister's dream of making India a $5 trillion economy appears distant.
Alarmed by the developments, rating agency Moody's has revised the GDP growth forecast for the 2019 calendar year to 6.2 per cent from its previous estimate of 6.8 per cent.
Also read: Moody's downgrades India's GDP growth rate to 6.2% for 2019
On August 26, the government of India prevailed upon the RBI to transfer ₹1.76 lakh crore to its accounts. "The board of central bank decided to transfer a sum of ₹ 1,76,051 crore to the government of India comprising ₹1,23,414 crore of surplus for the year 2018-2019 and ₹52,637 crore of excess provisions identified as per the revised Economic Capital Framework," the RBI said in a statement on Monday.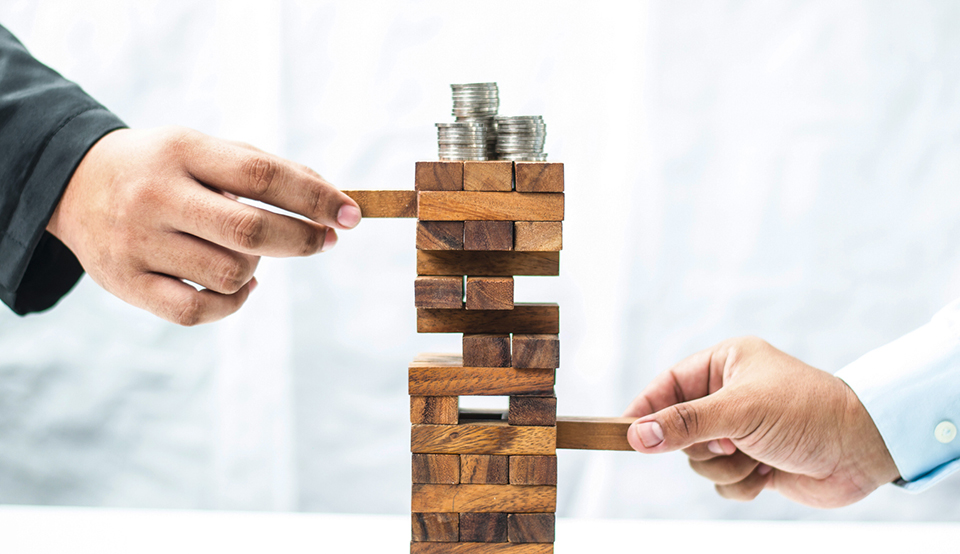 II
Sluggish growth rate of firms
The government would obviously make a virtue out of a financial necessity. It will argue that the additional money would be used for pumping more money into infrastructure projects and for welfare schemes. But, the truth is the government is getting ready to cushion itself against a slowdown that will impact its tax revenues.
That a slowdown and a consequent fall in revenue is imminent is evident from corporate data for the first quarter of the financial year. According to a report compiled by Mumbai-based Care Ratings, corporate India's earnings are almost a third of the corresponding figure for the previous year. The report says net sales of 2,574 companies grew at a mere 4.6 per cent year-on-year compared with 13.5 per cent in the corresponding quarter of last financial year. Net profit of these companies fell to 6.6 per cent against 24.6 per cent in the year-ago period.
Also read: India needs structural reforms to fire up economy, say experts
Every sector and enterprise has been hit by the current slowdown. The big players—sales exceeding ₹1,000 crore per annum—have seen marginal growth in sales. But, for the rest of the companies, the sales have fallen drastically—their quantum being directly proportional to their size. The medium and small enterprises have been decimated with a drop in sales up to 60 per cent.
When growth rates fall, there is a knock-on effect on everything. Jobs are not created, saving rates fall, there is an environment of uncertainty over the future and, thus, investments come to a halt. According to the Centre for Monitoring Indian Economy, new projects amounting to a mere ₹74,000 crore were announced in the first quarter of the current year against ₹3,45,000 crore in the same quarter of 2018-19.
III
Bitter pill for recovery
What exactly has gone wrong? Is this slowdown still a legacy of demonetisation? Has it been triggered by hasty implementation of the Goods and Services Tax? Is this cycle of falling sales a result of falling demand? Or, is it a cyclical trend exacerbated by trade wars and global factors?
How is India coping with the crisis? How are the various states dealing with the sudden reversal in the growth trajectory? Are they being able to withstand the onslaught with the help of sectors that have been bulwarks of their economy?
Over the next few days, The Federal will bring you reports from the ground in a bid to answer all questions. We will map the contours of the slowdown and its impact on India's towns and villages. We will try and find out if some industries—for example the diamond traders of Surat or the textile merchants of Tamil Nadu—have managed to buck this national trend.
Of course, we will probe if Alan Greenspan was right when he argued that when people buy less underwear, it exposes a fundamental weakness in the economy.
Series starting on Monday (2 September 2019)
End of