Tractors hold the field, but commercial vehicles have a rocky road ahead
Amid bloodbath in India's automobile industry, signs of hope have emerged in the form of fastest rebound in the sales of tractors, followed by two-wheelers and low-end passenger vehicles. A good harvest is helping the rival of tractor industry. Even used car dealerships are reporting an uptick in demand. But showrooms selling trucks and buses are largely silent.
Even before the COVID-19 pandemic struck the country, India's commercial vehicle (CV) industry was facing a tough time, with sales down by nearly 30 per cent year-on-year. The harsh nationwide lockdown completely disrupted the economy. The story has been catastrophic as the registrations of new commercial vehicles in May (after the lockdown was lifted) plummeted by over 96 per cent year-on-year.
Currently, the industry is staring at an uncertain future. This fiscal, the sales of trucks, buses, trailers and goods carriers are expected to be the lowest in a decade, declining by nearly 27 per cent. When the economy is in doldrums, how can there be any demand revival for commercial vehicles?
A prominent Mumbai-based dealer of cars and two wheelers points out that while sales of two wheelers are already back to about 50 per cent of pre-COVID levels at his dealership, that of cars is just about 5-10 per cent of the earlier levels. For CVs, there is not even an enquiry. And the latest vehicle registration data from the Federation of Indian Automobile Dealers (FADA) for May show how dismal the prospects for CVs really are.
Not a single unit of any CV was registered in Delhi in May 2020, in contrast to 1,740 units registered in May 2019. In Himachal Pradesh, only two CVs were registered against 1,153 a year ago. On an overall basis, a mere 2,711 new commercial vehicles were registered in May this year against over 80,000 vehicle registrations seen in the same month last year, a decline of over 96 per cent.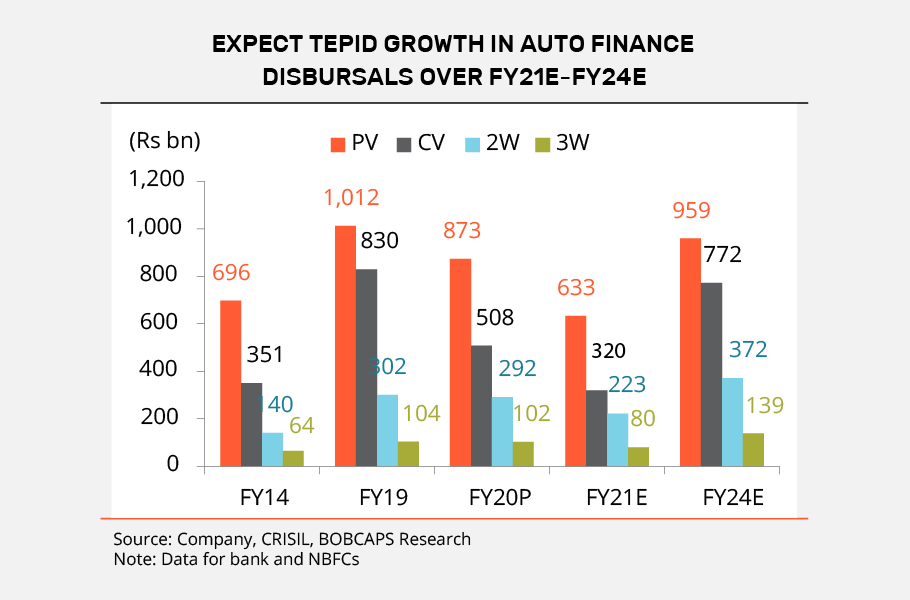 The CV industry had already been hit by the new axle-load norms last year—an increase in permissible weight a truck could carry meant lower demand for new trucks. The COVID-induced economic slowdown and a consequent decline in freight demand have added to the CV industry's woes.
Sharvik Shah of Rajesh Motors, one of the largest vehicle dealers in Rajasthan, points out that even before COVID-19 hit the Indian automobile industry, vehicle utilisation was down to 70-75 per cent. This mean every fourth CV was lying unused in the pre-COVID era.
"Now, after the lockdown has been lifted, there has been a gradual pickup in fleet utilisation levels, but only to 40-45 per cent Freight in Rajasthan is predominantly cement and with the stimulus on the supply side, movement had picked up, but a demand pickup is absent. The coming months are expected to remain slow for CVs. Also, the monsoon is a lean period for the CV business anyway because construction and mining activities stop during the rains and sales of these vehicles typically pick up from August end," he says.
SM Bafna, one of the prominent dealers of Tata Motors in Mumbai, says any turnaround in the fortunes of the CV industry could take at least six months. Bafna says the biggest commodities which were earlier being transported by a fleet of CVs were cement and steel. But with the dramatic fall in demand for construction and mining activities, the transport of these two commodities has reduced drastically.
This has meant tepid demand for vehicles too, as business for truck fleet owners has dwindled. Also, the pandemic has brought on other challenges. "All banks have started reducing credit limit for commercial vehicle dealers, which is used for buying vehicles to keep in stock," Bafna said.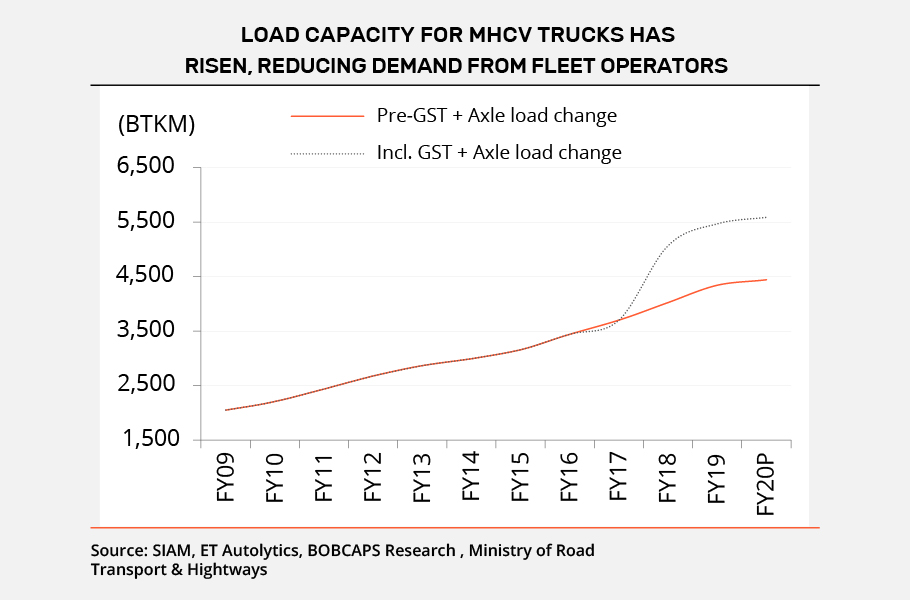 There is also an issue of hardly any vehicle inventory available at dealerships as the first three months of the calendar year were spent by CV makers in clearing older, BSIV inventory and vehicles complaint with BSVI have not been able to reach dealerships. The upshot of all these problems is that CV dealers are now looking to cut manpower and reduce the size of their showrooms to save on day-to-day expenses.
Shah of Rajesh Motors says the biggest challenge in the mandatory transition from BS IV to BS VI vehicles has been a jump in pricing and for mini vehicles, This has meant an increase of anywhere between ₹5-8 lakh per vehicle and is a big deterrent for new purchases as freight rates are not going up anyway.
There isn't much the industry or even the government can do to hasten a pickup in freight movement in the absence of economic growth but the CV industry is hopeful of a long talked-of policy intervention to save itself the blushes. A Vehicle Scrapping Policy, which has been discussed for years and which the government has been promising to bring soon.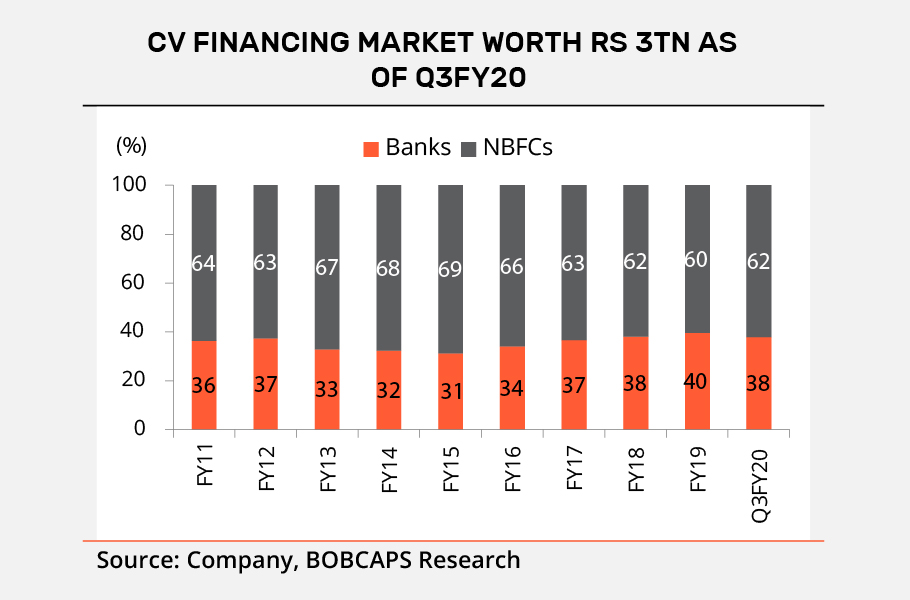 Put simply, any such policy ought to incentivise purchases of new vehicles while making scrapping of vehicles older than a cutoff age, mandatory. Success of any such policy initiative would depend on the incentive structure for the owner of the old vehicle as well as on an adequate scrapping infrastructure.  As of now, lifetime registration of vehicles is valid for 15years and a mandatory re-registration has to be done thereafter at a nominal charge.
Any vehicle scrapping policy could become a short-cut to expedite a recovery in the CV cycle by bumping up demand for new trucks, besides also helping manufacturers through higher production. But will the government agree to incentivise new vehicle purchase, since it involves funds which may be scarce at the moment?