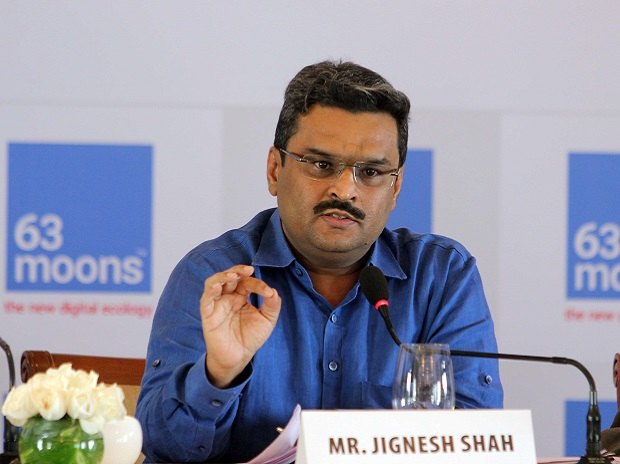 In a judgement with far reaching implications to the Indian financial world, the Bombay High Court on August 22 ruled that the National Spot Exchange Ltd (NSEL), is not a financial establishment and therefore its properties cannot be attached under the Maharashtra Protection of Interest of Depositors (MPID) Act. The court also quashed notifications for attachment of the company's assets including bank accounts and properties.
Rise to power
Jignesh Shah, founder of Multi Commodity Exchange (MCX), India's largest commodities market became a billionaire in 2008 when his 49 per cent stake in Financial Technologies (FTIL), MCX's parent, was valued in excess of $1.5 billion. He featured for the first time on the Indian billionaire's list of 2008.
Jignesh Shah after obtaining his engineering degree from the University of Bombay, started out in the IT wing of the Bombay Stock Exchange when India was opening up.
He later began his software entrepreneurial venture at a modest office at Vile Parle and as a software engineer designed and wrote codes. His company FTIL offered financial market trading software to brokers and stock exchanges.
In 2003, he launched the MCX. Five years later he launched NSEL, the country's first electronic spot exchange for commodities. He expanded overseas and launched electronic trading exchanges in six countries, including a gold exchange in Dubai.
His lucky streak ended in July 2013 when NSEL, a company that was a wholly owned subsidiary of FTIL, defaulted on payments to its investors and it came to light that some high net-worth Individual or HNI customers of a few favoured NSEL brokers had been allowed to take long-term, 30 to 40 day forward contracts (NTSD) in commodities like sugar and wheat despite the exchange being allowed only to handle spot contracts.
Brush with law 
Shah was arrested for allegedly perpetrating the country's biggest financial markets scam to the tune of ₹5,600 crores. Shah got out on bail, but was virtually forced out of MCX by financial regulators as NSEL defaulted on court-ordered repayments to 13,000 investors. A regulator declared Shah not "fit and proper" to hold a board position in any exchange.
Even while Jignesh Shah and FTIL were fighting various cases at different forums with regard to its erstwhile businesses, it had decided to go for a new identity, as part of which, it adopted a new name – 63 Moons – inspired by planet Jupiter, which has 63 moons. The name change too was objected by financial regulators.
Last week, the Bombay High Court quashed all the notifications issued by the Maharashtra government in 2016 and 2018, attaching movable and immovable properties of 63 Moons under the MPID Act, 1999 by observing that NSEL is not a financial establishment since it did not accept any deposits as defined under the MPID Act.
Resultantly, according to the order, Jignesh Shah, who is a promoter of the said establishment, cannot be proceeded under the provisions of MPID Act. The court had held that NSEL was a commodities exchange where commodities were traded between willing buyers and sellers acting through their brokers.
The court had noted that the state and the investigating agencies had simply assumed and proceeded on the basis that NSEL acted as a financial establishment without verifying this jurisdictional fact before attaching properties of 63 Moons.
This judgement comes following another legal success for 63 Moons in April 2019 when the Supreme Court set aside the order of forced amalgamation of NSEL with 63 Moons which was  passed by the Centre. The Supreme Court held that this was ultra-vires of Section 396 of the Companies Act and violative of Article 14 of the Constitution of India.
Section 396 empowers the government to order compulsory amalgamation of two or more companies where it is satisfied that it is essential in the 'public interest' to do so. On October 21, 2014, invoking section 396 of the Companies Act, 1956, the Ministry of Corporate Affairs (MCA) announced a draft order for merger of NSEL, a subsidiary of FTIL with FTIL. All stakeholders were given 60 days to report to MCA. FTIL challenged this merger in the courts.
Battling it out
"Exactly five years later, 63 Moons, the company I founded, has got economic liberty from the attachment under MPID Act. What is even more significant about this timing is that the creator of the political conspiracy who illegally applied forced merger on NSEL and FTIL under Section 396 of the Companies Act, MPID and so many other illegal measures using the wrong means of Mayaram Committee Report as designed by P Chidambaram, also got the due," Jignesh Shah, mentor and chairman emeritus, 63 Moons Technologies, said in a release.
"One by one, the court of law is demolishing all these illegal actions. From day one, I and my 63 Moons have maintained utmost faith in the Indian judiciary and we have fully complied with all investigative agencies and the courts and will continue to do so. I want to reiterate that truth prevails and triumphs! I thank all our well-wishers, shareholders and stakeholders for standing by us and, we are committed to rise like Japan as it did after the bombings of Hiroshima and Nagasaki," he said in the statement.
Earlier in February 2019, the company had decided to file damage suits of ₹10,000 crore against former finance minister P Chidambaram and two officers of the Indian Administrative Services KP Krishnan and Ramesh Abhishek in their individual capacities for taking mala-fide actions against 63 Moons by allegedly abusing their powers.
The company had already filed criminal complaints against the three individuals with the CBI along with supporting materials. On July 31 this year, the Bombay High Court had ordered P Chidambaram and two officers of the Indian Administrative Service to appear before court. It asked for a written statement to be filed within two weeks in the above defamation suit slapped by 63 Moons Technologies in the ₹5,600-crore National Spot Exchange (NSEL) scam.
Speaking to The Federal, the non-executive Chairman of 63 Moons, Venkat Chary said "We knew all along that the commodity transactions for the clients of the brokers (on NSEL) could never be considered as investments and therefore could not come under the purview of the Maharashtra act (The Maharashtra Protection of Interest of Depositors Act (MPID)) and the assets and bank accounts of 63 Moons was attached on the wrong premise that we came under the Investor Protections Act. Now the High Court has very clearly said that we are not a financial establishment at all. We are only a commodity exchange and not a financial establishment and therefore our stand has been completely vindicated."
Chidambaram is already facing court proceedings for acts of omission and commission and alleged corruption in INX Media and Aircel Maxis cases among others. With Congress regime out of power, the decisions taken during that period is coming under intense scrutiny by the new regime. Some of the decisions taken during the previous regime are now unravelling and more heads are likely to roll in the coming days.