Ground reports of a downturn
The Federal tries to understand the current slowdown in India's economy through a series of ground reports from the state that was till recently a developing hub
Uploaded 05 September, 2019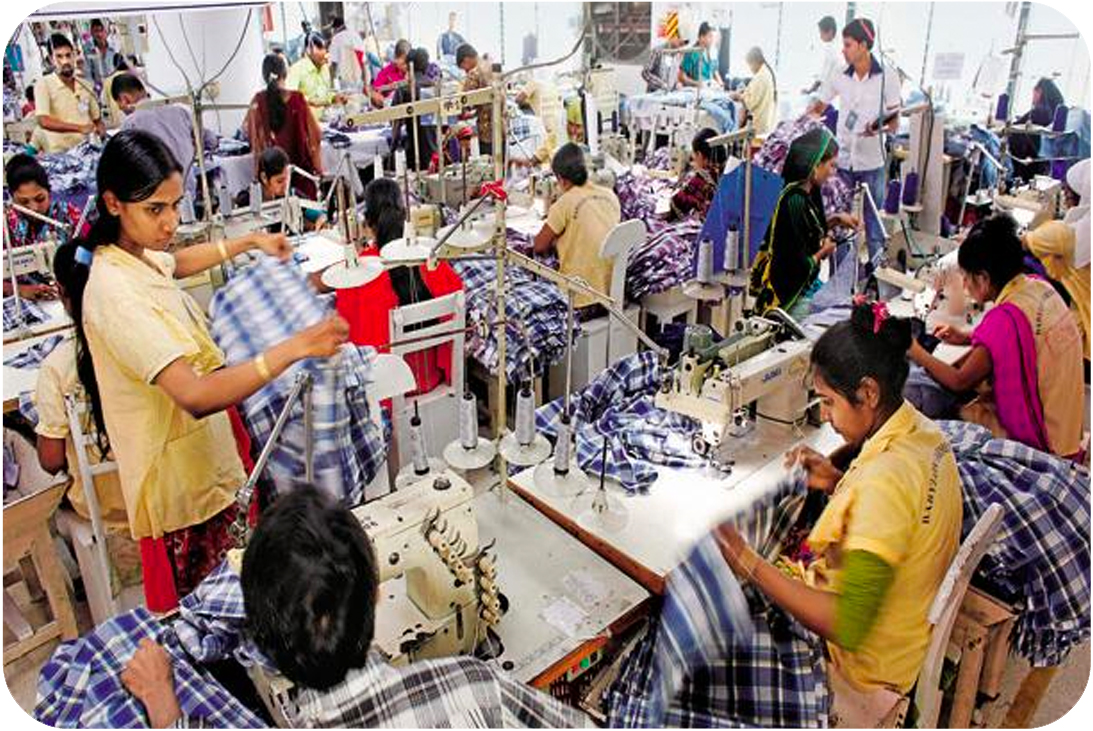 Textile hub Tirupur feels the heat
Five years ago, power loom owner Manikandan (name changed) from Palladam in Tamil Nadu's Tirupur district admitted his son in Class 4 in a reputed school. "It was a time when our power loom ran day and night, seven days a week and make lakhs of profit," says Manikandan.
However, over the years, the scene of textile industry has slowly started changing. With the growing crisis in textile industry, his power loom started receiving less orders compared to the previous years, forcing him to reduce daily working hours and number of working days in a week.
Eventually, as his income fell, he found it hard to pay his son's school fees. Meanwhile, his second son too joined the kindergarten.
Also read: Diamonds give Gujarat traders nothing to cheer
"The financial pressure was mounting, I had to pull out my kids from the reputed school and admitted them to a matriculation school in the neighbourhood," says Manikandan.
However, things soon took an ugly turn. Fall in demand, lesser orders, crashing price of woven cloths due to Goods and Services Tax (GST) and rise in cotton prices added to his troubles.
"This year has been very difficult. Due to recession in the textile industry, I did not get money to pay my son's school fees. I had to remove both of them from the matriculation school. I admitted my elder son to a government school and the younger son to a small matriculation school," he says.
Also read: Gloom and doom of falling demand ahead of festive season
While Manikandan kept adapting and changing his business model by reducing production and cutting man power, his 14-year-old elder son was going through turmoil.
Frustrated over frequent change of schools over five years, Manikandan's son committed suicide. "He was the class topper until last year. He complained to me twice about the frequent change of schools. But, I had no other option as I did not have enough money to pay his fees. Now, I have lost him for ever," says Manikandan holding back tears.
Manikandan's story isn't an exception. Many like him, who set up their own business unit after working most of their lives in spinning mills, garment factories and power loom industry are facing a grim and uncertain future.

Were I was supposed to receive a payment of ₹50,000, I got just ₹5,000. This wasn't enough even to pay one employee. Believing that my business will pick up, I got loans to pay my employees


Saravanan, former power loom owner
S Saravanan, a native of Tamil Nadu's Tirunelveli district who came to Tirupur in search of livelihood in late 1990s, says the city used to be abuzz with 'Workers Wanted' boards everywhere.
After joining a garments unit as cloth-cutter, he gradually learnt skills like printing, and stitching. After a decade, in late 2000, he managed to set up his own cloth printing unit, employing over 100 people. "Things were going on fine till 2016, I purchased a car and a house in Gandhi Nagar. I gave salary to my staff according to industrial standards," says Saravanan.
Also read: Why economy chokes when consumers tighten their purse strings
But, after 2016, things took a drastic change. Orders began drying up and clients began to delay payments for printing inner wear and other cloths.
"Were I was supposed to receive a payment of ₹50,000, I got just ₹5,000. This wasn't enough even to pay one employee. Believing that my business will pick up, I got loans to pay my employees," says Saravanan.
However, Saravanan's plans flopped, when his business failed to take-off. Finally, in May, 2019, he shut shop by selling his house and car to pay off his ₹25 lakh loan. Now, Saravanan in his mid-40s is working as a consultant in a private company. "Three years went past like a blur. I just couldn't realise what went wrong. Even before I could get a grip of what was happening, everything has gone. I thought of managing the business somehow. However, I failed," says Saravanan.
With mills shutting down every day, the situation is worse in the labour market. The city which once used to be an employment hub is now a place of shattered dreams. The hum of spinning mills have gone silent and the city now moves on with very less hope. Workers says industries which were providing employment have stopped production suddenly without prior notice, leaving them in a lurch.
"We left our village with the hope of getting a job and survive without depending on anyone. But now we don't even get regular jobs," says K Amudha, a spinning mill worker.
Also read: India's GDP to grow at 6 per cent in April to June: Survey
She and her husband Kumaran, an inter-caste married couple, left their village in Madurai in 2014, fearing honour killing and took refuge in Tirupur to start their lives. "But, now with just three or four working days a week, we don't know if we will be able to survive here after paying for house rent and loan dues that we have to settle," says Amudha. Over 1,000 temporary employees who had joined recently in various textile and garment units have been laid off.
According to Eshwaramoorthy, district secretary, Centre of Indian Trade Unions (CITU) affiliated to the Communist Party of India (CPI), most of the mills have reduced their working days from seven days to five days, while in a few it has been reduced it to four days.
"Earlier, employees were forced to work atleast four hours of extra hours on all seven days due to man power shortage. But, now they are not even using the available man power. We faced a similar job and wage crisis in 2008. But, now, the situation is far more grave than that we faced in 2008," says Eshwaramoorthy.
General managers of various textile and garment outlets which The Federal spoke to were of the same view that they do not need to produce for the next two months as they have enough stock.
"As of now, we do not have any big orders. For the existing orders, the existing yarn itself is enough. We have stock for a minimum of three months. Since, our cotton price is high compared to the foreign countries; we are not a competitor in the global market. Only if there is any opening in the global market, the industry will revive," said a general manager of a spinning mill, on condition of anonymity.
G Rajaram, former general manager of a spinning mill, who quit a month ago, says mill management's decision to announce no working day in short notice is exerting pressure on supervisory levels.

We faced a similar job and wage crisis in 2008. But, now, the situation is far more grave than that we faced in 2008


Eshwaramoorthy, district secretary, CITU
"We cannot announce no working day, all of a sudden. The management decides at late night and announces it by the next day morning. If we do not want people, we should lay off people. But, if the industry situation revives in the near future, the mills would need those employees. So, they are just holding them by giving jobs for three or four days a week," says Rajaram.
Another flip side to the downturn is stagnation is the job industry. "It's been a month since I quit my job. There are vacancies for the general manager post in many textile companies. They are all satisfied with my experience and even offer me good package. But, they ask me to wait for a month or two to join since the business situation is favourable," says Rajaram.
Tirupur isn't the only district which has been hit. Several villages in and around the manufacturing hub is also feeling the brunt. For instance, the economies of Karumathampatti and Somanur – located between Coimbatore and Tirupur – is fully depended on power loom units. Even with the available 10x15 square feet area, many own power looms to weave cloths with the yarn being supplied from textile units.
IV
Troubles worsen in the neighbourhood
The situation here is no different from what is happening in Tirupur. Power loom units are fast shutting down and the few functioning units are also at the verge of closure. This slowdown in the power loom sector has reduced the purchasing power of the people, impacting business for shopkeepers, butcher and saloons in the locality, say traders.
Shopkeeper, S Murugan, who used to sell 75 kilogram of rice to biriyani outlets in Karumathampatti over two weeks, has been severely hit. "There are very few takers for biriyani rice for the last two months. Usually, it will not be stocked for these many days. Now, after selling 75 kilograms, I would only order 25 kilogram of rice," says Murugan.
Even the butcher, who sells meat in the locality, feels the same. "Until April and May month, I used to sell 10 goats every Sunday. But, business has suffered in the last couple of months," says Chinna Kannan.
End of