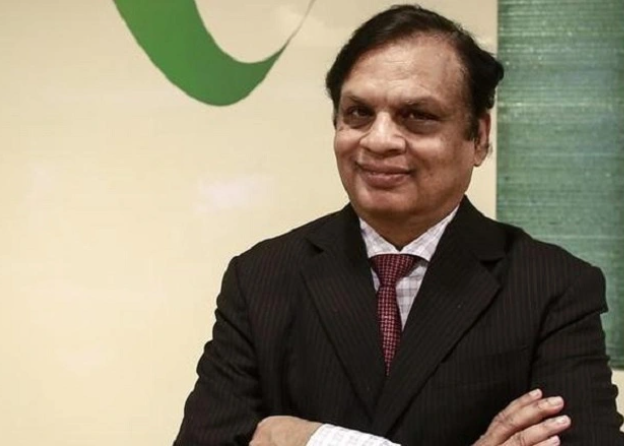 Sebi on Friday imposed Rs 5 lakh fine on Videocon Group Founder Venugopal Dhoot for not making disclosures about his interest in Supreme Energy as well as for not disclosing that Quality Techno Advisors Pvt Ltd (QTAPL) and Credential Finance Ltd (CFL) were related parties with respect to certain transactions.
The order came after Sebi conducted an examination following media reports published in March 2018 regarding certain quid pro quo arrangements between Venugopal Dhoot and former Managing Director and Chief Executive Director of ICICI Bank Ltd Chanda Kochhar in lieu of grant of certain credit facilities by ICICI Bank to some entities belonging to the Videocon Group.
The scope of the examination was specifically to ascertain whether Dhoot violated the provisions of LODR (Listing Obligations and Disclosure Requirements) rules and provisions of listing agreement in respect of the submissions that were required to be made by Videocon Industries to the stock exchanges.
In its order, Sebi found that Dhoot did not disclose his interest (99.9 per cent shares) in Supreme Energy Pvt Ltd (SEPL) to Videocon Industries, at the time of grant of loan by the company to SEPL. By not disclosing his interest in SEPL, Dhoot violated listing agreement, according to an order by Sebi.
The Central Bureau of Investigation (CBI) had alleged that as a part of quid pro quo, Dhoot made an investment of Rs 64 crore in Nupower Renewables through SEPL, and transferred SEPL to Pinnacle Energy Trust managed by Deepak Kochhar, through a circuitous route between 2010 and 2012.
Deepak Kochhar is the husband of Chanda Kochchar.
Also, CBI alleged that ICICI Bank sanctioned credit facilities to the tune of Rs 3,250 crore to the companies of Videocon Group in violation of the Banking Regulation Act, RBI guidelines and the credit policy of the bank.
In addition, Sebi in its order noted that Dhoot did not disclose his interest in CFL and QTAPL.
Videocon Group founded and promoted by Dhoot was holding 12.08 lakh or 24.7 percent stake in CFL in  2000 and in 2014 Videocon Group was holding 6.84 lakh shares in CFL. However, from the annual report of the company, it was noted that there was no mention of CFL as a related party in the annual reports available with Sebi from FY 2009-10 till FY2014-15 as a related party, Sebi said.
With respect to Dhoot not disclosing QTAPL as its related party, Sebi said that QTAPL was incorporated in December 2008 and Kavishwar Patil and Vilas Salunkhe were appointed as its directors. Surprisingly, the same individuals were also directors in the subsidiary companies of Videocon Group.
Further, QTAPL was owned by Videocon Group companies — Tek-care India Limited and Evans Fraser and Co (I) Limited — before its acquisition by family trust of Deepak Kochhar. Therefore, Dhoot was under the obligation to disclose QTAPL as a related party, it said.
By not making required disclosures, Dhoot violated provisions of listing agreement and LODR.
In January, the Bombay High Court granted interim bail to Dhoot nearly a month after he was arrested by the CBI in in the ICICI Bank-Videocon loan fraud case.
---
(Except for the headline, this story has not been edited by The Federal staff and is auto-published from a syndicated feed.)