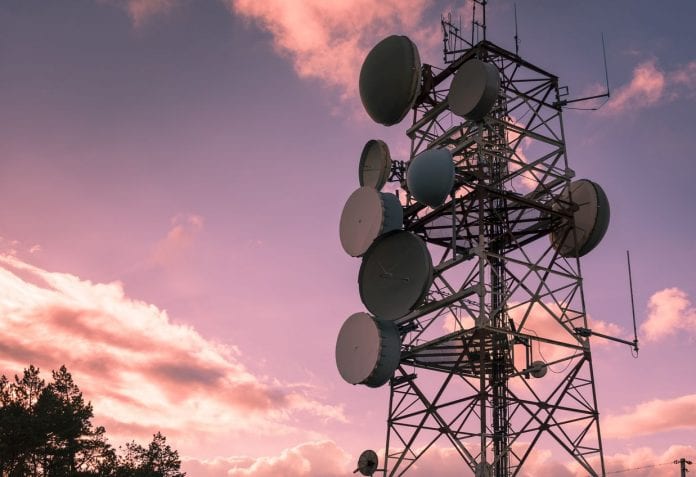 A lot has happened in these past weeks in India's telecom space: an auction for seven spectrum bands; launch of a new promotional offer from market leader Reliance Jio Infocomm (RJio) geared to entice feature phone customers towards its network and continued struggles of Vodafone Idea Ltd (VIL) with subscriber retention. But these developments have not altered the fact that the industry needs to raise tariffs and needs to do this soon. And that tariff hike could happen sooner than later, which would mean you'll have to shell out more on your monthly mobile bills.
The last tariff increase had been done in December 2019 and another round has been hinted at, for long, by at least two of the three telecom operators for months. In December 2019, VIL and Bharti hiked tariff through new plans which were dearer by up to 40 per cent. The maximum hike was seen in the cheapest plans or the minimum Average Revenue Per User (ARPU) plans for the feature phone segment (voice-only subscribers).
Telcos had, at that time, made it mandatory for subscribers to recharge at fixed intervals since on expiry of a plan, incoming calls were also barred. Later, RJio reversed its catch phrase of "voice calls for free" when it announced a nominal charge for voice calls to other networks. This six paise per minute charge by RJIo has been removed from January 1, 2021 after the sector ended the interconnect usage charge (IUC) regime which required telcos on whose network a call was originating to pay a fee to those on whose network the call was terminating.
Related news: AGR dues: Telcos get some relief as SC gives them 10 years to repay
There, however, is no clarity on what kind of tariff hikes would be imposed by the industry in the next round, though both Bharti and VIL's top management have been pushing for a significant increase, citing dismal ARPU.
Why are tariffs sure to rise? For one, any delay in raising tariffs will continue to hurt telco bottomlines across the board and for VIL, it still remains a critical component towards future viability. Second, all the three telecom operators – RJio, Bharti Airtel and VIL – have invested large amounts in buying spectrum in the recently concluded auctions, further stressing their balance sheets and they need an increase in margins through higher tariffs. Further investments needed to make their respective networks 5G (fifth generation) ready only bolster the case for tariff hikes in the near term.
Spectrum
The government put up nearly 2,300 megahertz (MHz) of spectrum, valued at nearly ₹4 lakh crore for auction across seven frequency bands. The base price for each frequency had earlier been established by sector regulator TRAI and even at that time the industry had termed these prices as "high". It is no wonder then that only about a fifth of the value of the spectrum up for auction was bid for and the auction lasted just two days.
RJio spent the highest amount to buy airwaves at nearly ₹57,000 crore, followed by Bharti at ₹18,700 crore while VIL spent just about ₹2,000 crore. Analysts at India Ratings have pointed out that Bharti's spectrum's acquisition strategy has been to focus on increasing its footprint in the 1800 MHz band and in creating additional capacities in B & C circles by acquiring the 2,300MHz band. India is divided into 22 circles and category B and C circles denote areas which are not as populous at category A circles.
So Bharti has bought spectrum specifically of the frequency and in areas where it needed to beef up network for heavy data usage and for improving overall service quality. RJio has similarly bought spectrum to improve its service quality. Payment terms for the spectrum involve an option to the bidders to make the entire payment upfront or pay 25 per to 50 per cent upfront with the remaining to be paid over 16 years after a two-year moratorium.
RJio has acquired the maximum quantity of airwaves at 488MHz in three frequency bands – 800MHz, 1,800MHz and 2,300MHz. It has already said the new spectrum acquisition will also help the company in transitioning to 5G services in future. Bharti has acquired 356MHz total spectrum in five bands – from 800MHz to 2,300MHz. VIL has acquired just 11.6 MHz of spectrum.
JioPhone
RJio has launched a new offer for people wanting to buy its smartphone, focusing its considerable marketing muscle at the nearly 300 million telecom subscribers in India who continue to use the cheaper feature phone. The offer consists of a smartphone and bundled voice as well as data services, which RJio said were much cheaper than what the competition offers: ₹1,999 for the JioPhone versus ₹5,000 a customer would have to spend to get the same benefits from a competitor (phone, voice and data packs).
Will RJio's smartphone freebie lead to a renewed subscriber acquisition spree? According to analysts at Goldman Sacs, RJio's subscriber addition rate had dropped by two-third in 2020-21 compared to the previous fiscal. During FY20, RJio added nearly 20 million subscribers a quarter (on average), of which these analysts estimated JioPhone contributed more than 50 per cent. "However, in FY21, RJio's subscriber net additions have been down to 7 million a quarter (65 per cent decline Vs FY20), which we believe is a function of lower JioPhone additions (less than 20 per cent contribution from JioPhone to overall net adds in FY21, per our estimate)." This explains the criticality of the new JioPhone offers from RJio.
Tariffs
There are several indicators that the industry is gearing up for increasing tariffs. One, lessened competitive intensity after the market consolidated to just three private players has increased the ability of each operator to sustain subscribers even after prices are increased.
Analysts at a Mumbai-based brokerage have pointed out that a tariff increase is expected after VIL succeeds in raising funds. In September last year, VIL's board of directors had approved a proposal to raise up to ₹25,000 crore through a combination of debt and equity to keep this debt-laden telecom operator afloat. The analysts quoted above said, "We do see further room for ARPU (average revenue per user) improvement as telecom operators raise tariffs. As consumers are habituated to higher data consumption, we do not expect negative price elasticity."
Related news: Telcos lose 14 million urban subscribers in FY20, 5 million in March
Two, tariff hike along with capital infusion is critical to the survival of VIL. Another Mumbai based brokerage said that VIL needs meaningful investments in the network to ensure that it provides better data experience to its customers. Its capital expenditure in the December quarter of the current fiscal fell to ₹970 crore from "an already low ₹10,400 crore in the second quarter. Bharti spent ₹4,200 crore towards capex for its mobility business. VIL will require fund raise and tariff hike to invest in the network." The need for a higher tariff has already been vocalised by the Bharti top brass.