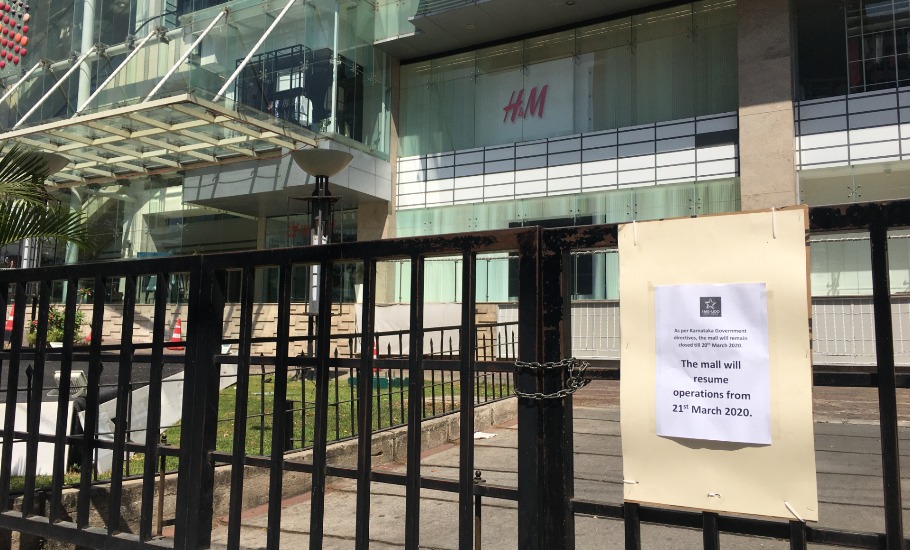 E-commerce websites and supermarkets across cities are reporting a surge in sales due to customers panic buying commodities as a preventive measure from the fast-spreading coronavirus.
With rumours spreading on social media platforms that retails stores will remain shut for a week due to the COVID-19 pandemic, people in cities such as Bangalore, Kolkata, Chennai, and Mumbai are resorting to stock up goods for the coming days.
For instance, one of the messages going around on WhatsApp in Chennai on Tuesday (March 17) night read that a meeting was held to discuss whether to shut the Koyambedu vegetable market for seven days and requesting users to stock some veggies.
Advertisement
Related news: Coronavirus: Hand sanitizers sell 16 times costlier on e-shopping sites

Following the rumoured message, on Wednesday (March 18) morning, it was reported that people rushed to Koyambedu to stock up goods even as the vendors reported decline in arrivals.
A similar scenario was visible in Bengaluru where the state government ordered closure of malls and several other retail supermarkets such as Big Bazaar and More Megastore due to which people flocked to the nearby grocers to buy goods in bulk.
While people rushed to buy hand sanitizers and anti-bacterial masks until last week, they have now started to hoard essential commodities like grains (rice and dal), vegetables and fruits.
Geetha R, 65, a resident of Jeevanbhimanagar in Bengaluru usually buys groceries worth ₹1,500 which lasts a month for a family of four. However, this weekend, she spent double the money to buy additional quantity with a fear of stores shutting down. Not only did she stock up the goods, her fellow neighbours too, she said, did the same to avoid unforeseen circumstances.
Related news: COVID-19 impact: Tirupur exporters seek financial bailout action from FM
Apart from the rumours, the administrative orders from certain state governments (some of which are recalled later) to shut air-conditioned supermarkets too led to the panic.
In Bengaluru, the civic body Bruhat Bengaluru Mahanagara Palike, first ordered the closure of air-conditioned supermarkets in order to contain the virus proliferation for the officials to conduct random checks over the weekend and ensure big retail chains were shut.
But after realising that the daily lives were affected and it led to more panic, the order was revoked with the intervention of the health ministry and Karnataka Chief Minister BS Yediyurappa.
"Supermarkets facilitate the trade of essential commodities. But we observed that the shutdown created panic among consumers and led to artificial shortage of groceries. Hence we have revoked the order," BBMP Commissioner BH Anil Kumar said.
Meanwhile, online grocers such as BigBasket and Grofers reported surge in orders by 80%-100% over the past week with even the order size going up by 20%-50%.
"Cities like Mumbai, Bangalore, Pune and Ahmedabad have seen a higher surge with nearly 80 per cent growth followed by Delhi NCR and Hyderabad at a 60 per cent spike in business for a 75 per cent growth in national business," Grofers Co-Founder and CEO Albinder Dhindsa said in a statement.
Grofers said it witnessed a surge of 400 per cent in sanitizers, about 120 per cent in hand washes and 70 per cent in detergents and floor cleaners.
Meanwhile, Bigbasket too reported a two-fold growth.
However the online delivery companies' supply and deliveries were disrupted with the surge in orders. Several customers complained that their orders were either delayed or partially cancelled due to non-availability of many essential groceries items.