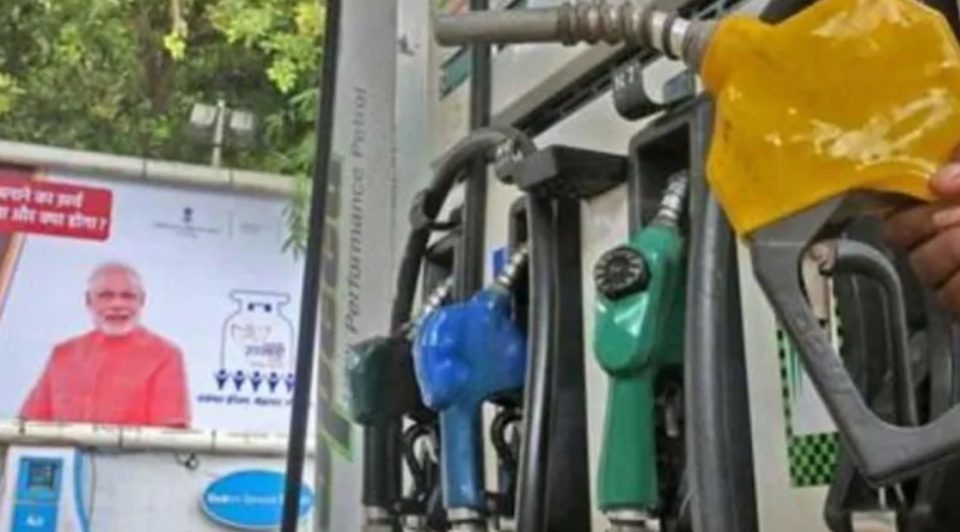 Petrol, diesel prices remain unchanged for over a month
Prices of petrol and diesel continued to remain unchanged on Friday (June 24) in various cities across India.
Oil prices have remained steady for a month since the government announced a reduction in excise duty on petrol and diesel by ₹8 and ₹6 per litre respectively. As a result, petrol and diesel got cheaper by ₹7 to ₹9.5 per litre respectively.
The current prices of petrol and diesel in major Indian cities are as follows:
Delhi – Petrol: ₹96.72; Diesel: ₹89.62.
Mumbai – Petrol: ₹111.35; Diesel: ₹97.28.
Chennai – Petrol: ₹102.63; Diesel: ₹94.24.
Also Read: India's Russian oil imports jump 50 times; now accounts for 10% of all imports: official
The prices vary across cities due to the value-added tax (VAT). The prices remained highest in Mumbai among all major cities.
Indian oil imports
India imports 85% of its crude oil. Thus, domestic fuel prices are linked to international fuel prices.
However, the domestic prices remained steady even as oil prices rose in Asian trade on Friday. The prices of Brent crude and US West Texas Intermediate crude, rose per barrel. Severeal countries continue to face a supply shortage.
Also Read: Blocked trade credit hits Pakistan's oil sector
OPEC and allied oil-producing countries including Russia are likely stick to a plan for accelerated output increase in August in hopes of easing crude prices and inflation as US President Joe Biden plans to visit Saudi Arabia, sources said, according to a report in Mint.
The OPEC group has struggled to increase output due to two major regions. First, underinvestment in oil fields by some OPEC members and second, loss in Russian output amidst the ongoing Ukraine-Russia war.
Major US oil refiners and Energy Secretary Jennifer Granholm emerged from an emergency meeting over the issue with no concrete solutions to reduce prices, according to a source familiar with the discussions, but the two sides agreed to work together, says the Mint report.
Also Read: Oil ministry proposes higher age limit, shorter tenure for ONGC chairman