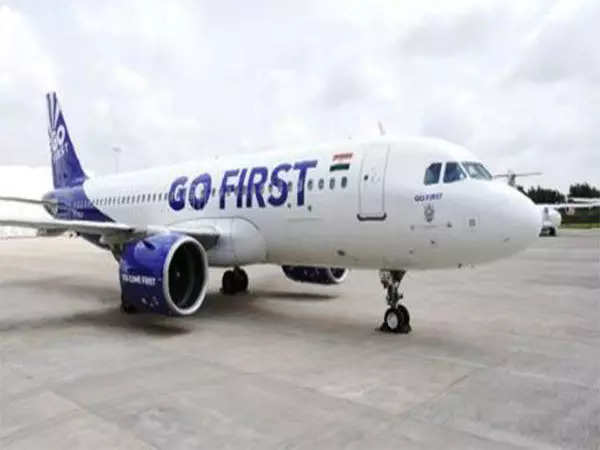 Sparring match breaks out between Go First, lessors and Pratt & Whitney 
The fallout of the Go First insolvency case has turned out to be a sparring match among the promoters, lessors and the engine makers, Pratt & Whitney.
What it implies: The promoters of Go First have now said that a certain Aviation Working Group (AWG), an association of aircraft manufacturers, engine makers and lessors, are trying to pressurise the National Company Law Tribunal (NCLT) to allow repossession of the aircraft. This could pan out as a collapse of Go First, which is not good news for the entire domestic aviation industry.
On the contrary, it will lead to higher leasing rates, lenders shying away from funding the industry players and aircraft makers lowering their growth forecast.
Promoter dispute impacting pharma major Hikal's performance
InGovern, a proxy advisory firm, has sought a change of management and a complete overhaul of the board of pharma major Hikal Ltd to protect the interest of the minority shareholders.
What it implies: InGovern flagging the issue comes at the right time because uncertainty about the company's future could hurt its financial performance, contracts and several other stakeholders. Hikal founders Jaidev Hiremath and his wife Sugandha filed a petition against industrialist Baba Kalyani and Kalyani Group companies (BNK Group) on March 18, demanding a 'performance obligation' under a family arrangement and the transfer of Hikal shares in favour of the Hiremath family.
Shareholding is split three ways, with the Hiremath family owning 34.84 per cent, the BNK group owning 34.01 per cent, and the minority public shareholders owning 31.15 per cent.
Also read: Retail inflation dips to 4.7% in April; why industrial production has slowed down and more
The shareholding pattern makes any special resolution challenging to pass without the competing promoter groups agreeing on common ground. This is also likely to hinder decision-making and, as a result, the company's interests will be "compromised," InGovern wrote in a note to shareholders.
The destiny of the company and around 75,000 minority shareholders of Hikal hangs in the balance due to the promoter struggle and three-way split of shares, it stated. Three promoter directors are from the Hiremath family, while two are from the BNK group.
Furthermore, two independent directors are not truly independent because they have served on the company's board for almost 20 years.
Hero Electric is planning to go public by FY26
A Business Standard report says electric vehicle major Hero Electric wants to go public in another couple of years. It expects to reach the 2-million mark in sales by FY26. The company had earlier planned to raise ₹2,000 crore to invest in capex and expansion, which had to be postponed because of the ministry of heavy industries probe for alleged violation of FAME-2 (Faster Adoption of Manufacturing of Hybrid and Electric Vehicles) localisation norms.
What it implies: The decision of Hero Electric seems prudent as it might become increasingly difficult to raise funds on its own, as the government is planning to withdraw FAME-2 incentives following the alleged violation of localisation norms. Hence, the ₹10,000 crore incentive has been put on hold because of the investigations.
Also read: Netflix income in India may be taxed by govt; Power consumption soars and more
The government had approved Phase II of the FAME Scheme with an outlay of ₹10,000 crore for a period of 3 years commencing from April 1 2019. Out of the total budgetary support, about 86 per cent of the fund has been allocated to the Demand Incentive to create demand for EVs in the country.
This phase aims to generate demand by supporting 7,000 e-buses, 5 lakh e-3 wheelers, 55,000 e-4 wheeler passenger cars (including strong hybrid) and 10 lakh e-2 wheelers.
Government to invest $2 billion in semiconductor laboratory in Mohali
The government plans to invest $2 billion in the Semiconductor Laboratory (SCL) in Mohali for research and prototype. The government had planned to invest $1.3 billion in SCL, which has now been increased by 50 per cent.
What it implies: The government announced a significant $10 billion incentive for the semiconductor industry in December 2021. Under the proposal, chipmakers would receive 50 per cent of their startup costs if they exported chips by the agreed-upon milestones.
Three businesses had filed for the incentive, including Vedanta in collaboration with Foxconn, Singapore-based IGSS Ventures pte, and ISMC, a joint venture between Abu Dhabi-based NextOrbit Ventures and Israeli-based Tower Semiconductor.
However, the government pushed these proposals to the back burner due to financial concerns. It now intends to resurrect the scheme as the semiconductor market is booming.