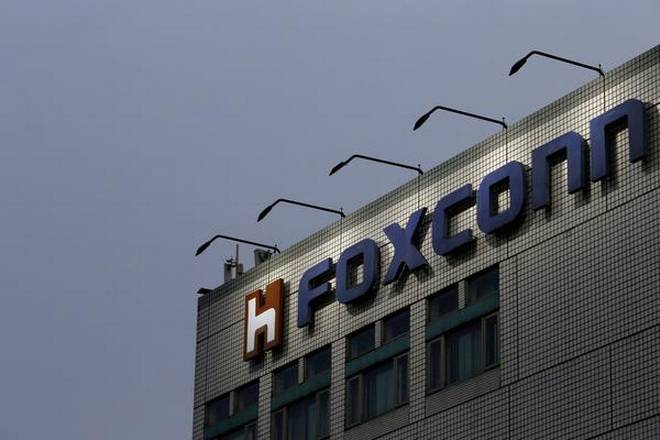 The new legislation also allows for working hours of up to 48 hours per week
The Karnataka government has eased labour restrictions after pressure from Apple and Foxconn, both of which aim to establish manufacturing facilities in the state. The new regulation allows for two-shift production instead of one, 12-hour shifts instead of nine, and relaxes night shift norms for women.
According to a Financial Times report, the new legislation also allows for working hours of up to 48 hours per week and 145 hours over a three-month period, up from the previous ceiling of 75 hours.
Impact: While the new legislation will encourage additional international players to establish manufacturing bases in Karnataka, previous labour unrest at the Wistron facility in Kolar revealed that violations of labour regulations had driven employees to strike employment there. According to a government investigation report, the employees were not paid according to their working hours.
Also Read: Chaos at airports: A result of meaningless metrics and force-fit solutions
Silicon Valley Bank crisis
Regulators seized the assets of one of Silicon Valley's major banks on Friday, marking the greatest failure of a U.S. financial institution since the height of the financial crisis nearly 15 years ago, according to the Associated Press.
Silicon Valley Bank, the country's 16th-largest bank, declared bankruptcy this week after depositors hurried to withdraw funds due to fears about the bank's solvency. The failure of Washington Mutual in 2008 was the second-largest bank failure in US history. The bank largely served technology workers and venture capital-backed enterprises, including some of the most well-known figures in the field.
The SVB situation caused a drop in bank stocks on Indian bourses yesterday. According to Uday Kotak, CEO of Kotak Mahindra, it was a disaster waiting to happen: Overnight developments in US banking: markets, analysts, and investors underestimate the importance of financial stability for a bank's balance sheet. When interest rates move up 500 bps from zero in a year, an accident was waiting to happen somewhere. However, the Silicon Valley Bank crisis is unlikely to affect Indian startups.
Manufacturing output up
With a consistent expansion in manufacturing, industrial production increased by 5.2 per cent in January compared to 4.7 per cent in December. Manufacturing output climbed by 3.7 per cent, mining output increased by 8.8 per cent, and power output increased by 12.7 per cent. According to the Ministry of Statistics and Plan Implementation (MOSPI), industrial production increased by 5.4 per cent between April 2022 and January 2023.  In India, industrial production measures the output of enterprises that are part of the economy's industrial sector. Manufacturing is the most important industry, accounting for around 78 per cent of total output. Manufacturing's most important segments are basic metals (13 per cent of total production); coke and refined petroleum products (12 per cent); chemicals and chemical products (8 per cent); food products (5 per cent); pharmaceuticals, medicinal chemical, and botanical products (5 per cent); motor vehicles, trailers, and semi-trailers (5 per cent); machinery and equipment (5 per cent); other non-metallic mineral products (4 per cent); textiles, electrical equipment (3 per cent each), mining accounts for 14 per cent of total output and energy contributes for 8 per cent., according to the Trading Economics website.
Impact: Rising domestic demand has been one of the cornerstones of the increase in industrial production. However, increasing input prices, interest rates, concerns about external demand, and severe weather could impact future growth in the coming quarters.
Adani set to sell stake in Ambuja Cements 
According to the Financial Times, Adani Group chairman Gautam Adani aims to sell a 4-5 per cent interest in the cement firm for $450 million in order to decrease debt. Adani Group won the bid in May 2022 to acquire Swiss cement manufacturer Holcim's interest in Ambuja Cements and its subsidiary ACC for $10.5 billion (about Rs 81,361 crore), including open offers. AdaniGroup is now the world's second-largest cement maker, with a capacity of 70 million tonnes annually.
Impact: Adani Group has recently attempted to decrease debt and clean up its balance sheet, including the probable sale of assets. According to a Hindenburg Research research released in January, the Adani Group has taken on enormous debt, including pledging shares of their overvalued stock for loans, placing the entire business on perilous financial footing. Five of the seven major publicly traded corporations have declared 'current ratios' below one, signalling near-term liquidity concerns. According to the report, the group engaged in a brazen stock manipulation and accounting fraud operation for over a decade. Gautam Adani, the Adani Group's Founder and Chairman, had amassed a net worth of approximately $120 billion, adding over $100 billion in the last three years primarily through stock price appreciation in the group's seven key listed companies, which have risen by an average of 819 per cent during that time, the report claimed.