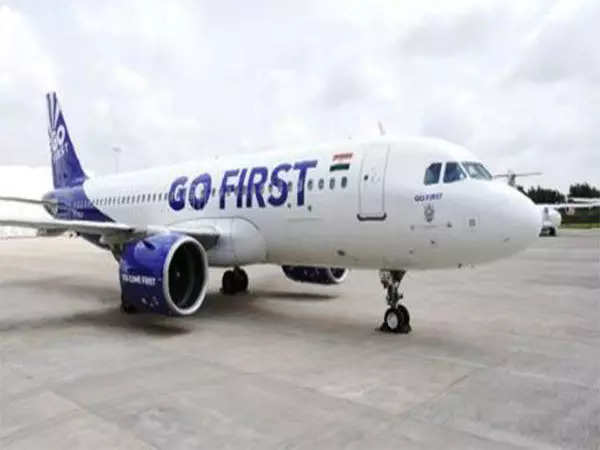 The National Company Law Appellate Tribunal (NCLAT) has upheld an NCLT order allowing insolvency proceedings of the crisis-hit Go First airline.
The National Company Law Tribunal (NCLT) had earlier this month allowed a voluntary insolvency plea filed by Go First.
"The order dated May 10, 2023 allowing insolvency is upheld," said the two-member NCLAT Bench headed by Chairperson Justice Ashok Bhushan on Monday (May 22).
Pleas against NCLT order
The direction came on a batch of four petitions filed by aircraft lessors opposing Go First's insolvency proceedings. The Bench has asked them to approach the NCLT for any remedy.
The four lessors are SMBC Aviation Capital Ltd, GY Aviation, SFV Aircraft Holdings, and Engine Leasing Finance BV (ELFC). These together own around 22 aircraft operated by the Wadia Group firm, which is currently going through Corporate Insolvency Resolution Process (CIRP).
The lessors had opposed the decision of Delhi-based principal bench of NCLT, which had earlier this month allowed a voluntary insolvency plea by Go First.
Watch: Go First spars with aircraft lessors, engine and aircraft manufacturers
Procedure followed
NCLT had appointed an interim resolution professional (IRP) to look after the affairs of Go First and also suspended its board as part of the insolvency resolution process.
As per the provisions of the Insolvency & Bankruptcy Code, NCLT has put Go First under moratorium, which means lessors are barred from taking back aircraft and creditors are restrained from taking coercive action.
NCLT in the order passed on May 10, 2023, had also directed the IRP to keep the airline as a going concern and not to retrench its employees. The crisis-hit carrier has more than 7,000 employees on its roll.
Also read: From growth-wary to grounded: How Go First flew into rough weather
Lessors want planes back
Within hours of the NCLT order, SMBC Aviation Capital challenged it in NCLAT. Later, other lessors also moved NCLAT and the appellate tribunal reserved the order on May 15.
So far this month, several lessors have approached aviation regulator DGCA for deregistration and repossession of Go First's 45 planes.
Go First stopped flying on May 3.
(With agency inputs)