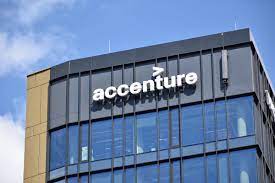 The series of developments has also affected Accenture's shares.
Seems like it's the season of lay-offs.
After a line-up of global giants, it's the turn of Accenture to cut 19,000 jobs in the next 18 months, clearly indicating the global economic meltdown.
The IT services and consulting firm will lay off 2.5 per cent or 19,000 employees over a period of the next one-and-half years.
Accenture currently employs over 7 lakh people and is estimated to have the largest employee base of 3 lakh people in India.
"While we continue to hire, especially to support our strategic growth priorities, during the second quarter of fiscal 2023, we initiated actions to streamline our operations and transform our non-billable corporate functions to reduce costs. Over the next 18 months, these actions are expected to result in the departure of approximately 19,000 people (or 2.5 per cent of our current workforce)," the company said in a regulatory filing.
Also Read: Fate of Indian startups hangs in balance as Silicon Valley Bank crisis unfolds in US
It's learnt Accenture has taken multiple steps to get its operations simplified, besides going for a total restructure of corporate activities.
Earlier this week, Meta, the parent company of Facebook, announced that it would reduce its workforce by 10,000 jobs.