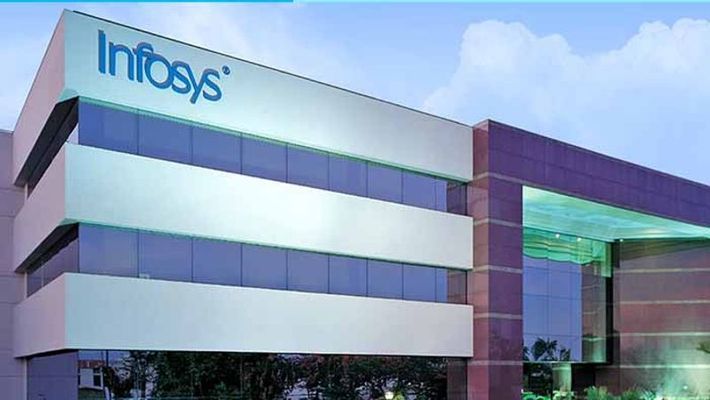 Infosys post 13.4% rise in Q3 profit, raises FY23 revenue guidance
CEO and MD Salil Parekh says IT major continues to gain market share as a trusted transformation and operational partner for clients, as reflected in the large deals momentum
Tech giant Infosys on Thursday posted a 13.4 per cent year-on-year increase in consolidated net profit at Rs 6,586 crore for the December quarter while raising its full year revenue guidance to 16-16.5 per cent.
The net profit (after minority interest) stood at Rs 5,809 crore in the third quarter. The Bengaluru-based IT firm logged a 20 per cent year-on-year increase in consolidated revenue in the third quarter of the current fiscal at Rs 38,318 crore.
It also raised full year revenue guidance to 16-16.5 per cent against the previously projected band of 15-16 per cent. The results beat street estimates on both profit and revenue. "Year-on-year growth was in double digits for most business segments and geographical regions in constant currency terms," Infosys said in a statement.
Also read: Infosys Q2 net rises 11% to ₹6,021 cr; plans ₹9,300 cr share buyback
Gaining market share

Infosys CEO and MD Salil Parekh said the company continues to gain market share as a trusted transformation and operational partner for clients, as reflected in the large deals momentum.
"Our revenue growth was strong in the quarter, with both digital business and core services growing. This is a clear reflection of our deep client relevance, industry-leading digital, cloud, and automation capabilities, and the unrelenting dedication of our employees," he said.
Expert comment
Infosys reported a healthy 3QFY23 performance. Margins were slightly below our  expectations. Moreover, management raised its FY23 revenue growth guidance range from 15-16% to now 16-16.5%, and maintained its EBIT (operating earnings over operating sales) margin guidance to 21-22%, indicating better performance during the balance of FY23. Considering the industry-leading double-digit revenue growth, rising share of digital business (~63% of revenue), likely improvement in EBIT margin levels from current levels, declining attrition rate and record high new TCV (total contract value).