India's economic growth slumped to a seven-year low of 5 per cent in the first quarter of 2019-20 due to a sharp deceleration in the manufacturing sector and sluggish agriculture output, according to official data released on Friday (August 30).
The previous low was recorded at 4.9 per cent in April-June 2012-13. The economic growth was 8 per cent in the same quarter of 2018-19.
Also read: Economy hit as private consumption, govt spending lose impetus
Advertisement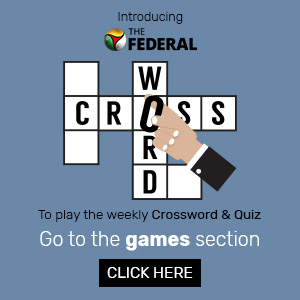 The International Monetary Fund (IMF) in July in its annual flagship economic outlook report had cut its projection for India's economic growth by 0.3 percentage point to 7 per cent for 2019-20 due to subdued domestic demand. The projection was also cut by 0.3 percentage point to 7.2 per cent for the next financial year.
"India's economy is set to grow at 7.0 percent in 2019, picking up to 7.2 percent in 2020. The downward revision of 0.3 percentage point for both years reflects a weaker than expected outlook for domestic demand," IMF said in its update on its flagship report — the World Economic Outlook.
"GDP at Constant (2011-12) Prices in Q1 of 2019-20 is estimated at Rs 35.85 lakh crore, as against Rs 34.14 lakh crore in Q1 of 2018-19, showing a growth rate of 5 percent," the National Statistical Office (NSO) said in a statement.
Gross Fixed Capital Formation (GFCF), which is a barometer of investment, at constant (2011-12) prices was estimated at Rs 11.66 lakh crore in the first quarter as against Rs 11.21 lakh crore a year ago.
In terms of GDP, GFCF at current and constant prices during the first quarter was estimated at 29.7 per cent and 32.5 per cent respectively, as against 30 per cent and 32.8 per cent a year ago.
The Reserve Bank had marginally lowered the GDP growth projection for 2019-20 to 6.9 per cent from 7 per cent projected earlier in the June policy, and underlined the need for addressing growth concerns by boosting aggregate demand.
Also read: Economic Survey preaches what the government doesn't want to practise
"Real GDP growth for 2019-20 is revised downwards from 7 per cent in the June policy to 6.9 per cent – in the range of 5.8-6.6 per cent for first half of 2019-20 and 7.3-7.5 per cent for the second half – with risks somewhat tilted to the downside," RBI had said in the monetary policy statement.
China's economic growth was 6.2 per cent in April-June quarter of 2019, which was the weakest expansion in 27 years.
The data comes a week after the government announced a slew of measures to boost growth, including revoking of levies on FPIs, easing of norms in FDI in retail, manufacturing and coal mining.
(With agency inputs)