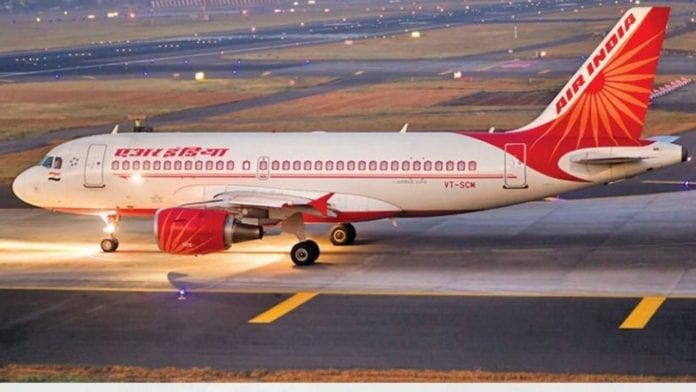 The unprecedented impact of the COVID-19 pandemic and the consequent air travel restrictions on the aviation sector has been so severe that the country's largest airport operator, state-run Airports Authority of India (AAI), has been forced to borrow ₹1,500 crore for working capital requirements this year as it stares at a rare net loss.
AAI has been a cash-rich, profit-making entity for years, regularly paying the government thousands of crores in dividends. When an otherwise cash-rich PSU reaches out to banks for loan, it is no longer business as usual.
India's airlines, airport operators, ground-handling agencies and tens of thousands of people employed in the sector have been under severe stress due to the restrictions on air travel that have been in place since March. Though these restrictions are now being gradually eased, domestic capacities are operating way below last year's level and international flights continue to be restricted.
Advertisement
Related News: 'Air India is a first-class asset': Aviation Minister on debt-ridden airline

In reply to a question in Parliament last month, Civil Aviation Minister Hardeep Puri had said that between March and July, domestic air traffic had been down 80% from the same period last year. At the end of September, it was still 72% lower from a year ago. 
The revenues of airlines in India fell over 85 per cent to ₹3,651 crore in Q1 (April-June) from ₹25,517 crore a year ago. The revenue of airport operators was only a fraction of last year, down by nearly 84% to just ₹894 crore against ₹5,745 crore. 
The pandemic cost nearly 18,000 people their livelihoods in the sector between March and July.
Although the situation is grim for airlines and airport operators, the government has done little to assuage the concerns of the industry probably hit the hardest. Minister Puri is, in fact, underlining the 'fabulous work' the government has done to handhold the sector. On Thursday (October 8), he said that while airlines, airports as well as allied industries all over the world have suffered losses, things in India are better than anywhere else. 
He gave these examples to drive home his point:
* Air India has managed to cut operational expenditure by ₹1,500 crore annually. The national carrier has also "not laid off a single employee". Puri hastened to add that India's "most successful private airline with more than 50% market share" took commercial decisions such as laying off 2,700 people or 10% of its workforce and also announcing a "drastic" salary cut. He did not refer to the precarious overall financial situation of Air India and brushed aside continuous delay in disinvestment of the loss-laden airline, saying potential bidders had sought more time.
Related News: Over 20 lakh jobs at risk in Indian aviation, dependent sectors: IATA

* The government has announced air space rationalisation which allows more airspace availability and, therefore, savings of ₹1,000 crore annually for Indian airlines, he said.
* The minister said that despite COVID, the government continued with the plan to offer more airports under the public- private partnership (PPP) mode. Of the six airports that were to be offered under PPP in the first tranche, concessions for three had been signed earlier and those for the remaining will be signed next month. Puri said more PPP airports would mean better scale of operations and increased revenues, with ₹13,000 crore additional investment envisaged by private entities in the 12 airports being given out under PPP.
* In his replies in Parliament last month, the minister had also mentioned some other relief measures: engaging with foreign aircraft lessors and financiers to ensure no premature withdrawals of leased aircraft from Indian carriers and lower GST on maintenance, repair and overhaul (MRO) activities to 5%.
There has been no word from the government on airlines' demand of a $1.5 billion interest-free line of credit. Similarly, the long-pending issue of whether aviation turbine fuel will be brought under GST still hangs fire.
Meanwhile, the losses of Air India keep rising, worsening its already bad finances. Chairman and MD Rajiv Bansal said that the airline had set itself the target of achieving 25% revenue growth between April and September compared to the same months last year. "We are pretty much on par with these projections. Our monthly revenue during the COVID period has been between ₹600-1,000 crore. We had projected operations will be 50% of last year's level in Q3 and will expand to 75% in Q4 and this is still our target."
But the fate of this airline continues to hang in the balance; its daily loss was upwards of ₹28 crore in Q1.
Kapil Kaul, South Asia director at global aviation consultancy CAPA, had said earlier that due to a steep fall in domestic as well as international traffic, Indian airlines could be saddled with 200-250 surplus aircraft and a third of the workforce in the sector may be wiped out this fiscal. CAPA had also projected funding requirement for airlines alone at $3-3.5 billion. Unless the government steps in with a large fiscal support package for the aviation sector, recovery could remain a pipe dream and consolidation would become the norm.