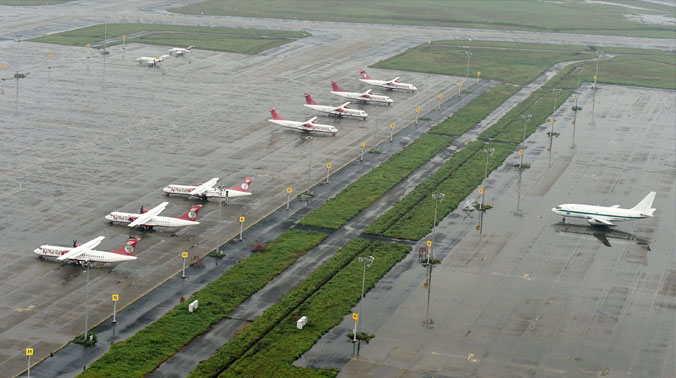 On Wednesday (March 22), aviation consultancy CAPA India stated that Indian airport operators are expected to report a 26% increase in revenues, reaching $3.9 billion in the upcoming fiscal year.
For 2023-24, air passenger traffic, including domestic and international, is expected to be 395 million, it said while presenting the outlook for the airports.
Also Read: Bilateral access may prove contentious for airlines, airports as new facilities sprout
Out of the total, domestic air passengers will rise to 320 million from 275 million this fiscal. During this period, the international air passenger count will increase to 75 million from 58 million.
"India is forecast to see domestic airport pax rise to 700 million passengers, and international airport pax to 160 million passengers by FY2030," CAPA India said.
Also Read: 15% of Air India pilots women, one of the highest among airlines globally
It said Indian airports revenue of $3.9 billion (₹32,390 crore) in the next fiscal will be 26 per cent higher than anticipated in 2022-23.
The outlook was presented at the CAPA India aviation summit here. Stefano Barconi, Director General of ACI Asia Pacific, said airports health was affected significantly amid the pandemic and that air passenger traffic is still in recovery mode.
Airports Council International (ACI) Asia Pacific represents more than 600 airports.
(With agency inputs)