Ground reports of a downturn
The Federal tries to understand the current slowdown in India's economy through a series of ground reports from the state that was till recently a developing hub
Uploaded 05 September, 2019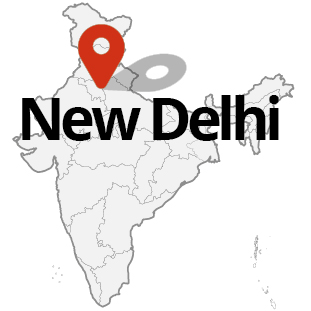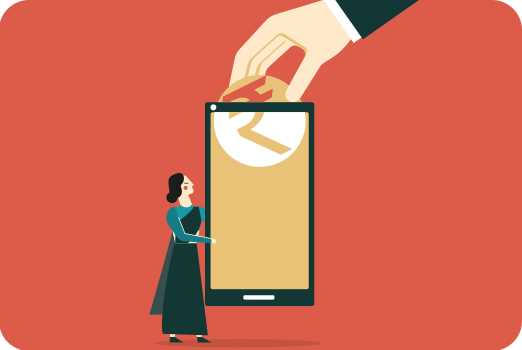 Gig economy a fast employer, but not a troubleshooter
Sunita, a trained beautician and mother of two, turns on notifications of an app based beauty service only after her children have left for school and her morning chores are done. As the phone starts vibrating with job alerts, Sunita says she is picky while accepting assignments because she needs to finish work and be back home for the children's lunch and homework. A regular job at a beauty parlour doesn't work for her because she needs complete flexibility. She doesn't work when her kids have holidays, in the evenings when they need to be taken for tuition classes and when relatives are visiting. Sunita makes anywhere between ₹10,000-₹15,000 a month by having registered with the app-based service and seems resigned to these low wages and no employee benefits like Provident Funds or health insurance.
I
Steady rise of gig economy
Sunita is a part of the expanding 'gig' economy, comprising a parallel universe of people often with low education levels, who are increasingly finding employment in tech-enabled services platforms. Of late, there has been a mushrooming of jobs including delivering goods (Amazon, Flipkart, Swiggy, Zomato etc), driving as well as beauty and cleaning services and tech enablers have acted as job aggregators, connecting demand for a product or service with individuals willing to fulfill that demand.
Also read: Hit by job loss, Howrah's foundries hope for bailout
The gig economy is assuming some importance now, not just because it has been expanding at a furious pace according to some HR consultants, but also since the expansion is happening as the Indian economy slows down and formal jobs become harder to come by.
II
Creating jobs amid economic slowdown
An economic slowdown is well and truly upon us, with latest government data suggesting that the GDP growth in the first quarter (April-June 2019) was the slowest in almost six years at just 5 per cent. One of the natural corollaries of a slowing economy is a consequent slowdown in job creation as demand and supply of products and services contract, factories begin producing less and demand for other services also slows.

A stable labour participation rate implies that as the working-age population rises naturally steadily, a constant proportion of this keeps coming into the labour markets seeking jobs


Mahesh Vyas, managing director and CEO of CMIE
According to Mahesh Vyas, managing director and CEO of CMIE, the unemployment rate touched a three year high in the week ending August 25, at 9.07 per cent. CMIE's Consumer Pyramids Household Survey had earlier estimated a loss of over 10 million jobs in 2018. Vyas has said that the unemployment rate has been rising steadily since July 2017. "This is an outcome of the relative stabilisation of the labour participation rate since early 2018 and a fall in the employment rate. A stable labour participation rate implies that as the working-age population rises naturally steadily, a constant proportion of this keeps coming into the labour markets seeking jobs," Vyas says. To put it simply, as more people come into the employment market when number of new jobs being created doesn't match, unemployment rises.
Also read: Diamonds give Gujarat traders nothing to cheer
The latest Periodic Labour Force Survey by the government had also shown that unemployment in India was at a 45-year high in 2017-18.
This increasing difficulty faced by Indian economy in providing regular, well-paying jobs is where gig jobs come in. The Blue Collar Jobs 2019 report by HR Consultancy BetterPlace claims to have used a sample of over 11 lakh profiles of employees working with over 1000 employers (excluding the sectors of manufacturing, healthcare, retail and hospitality). The survey found that two-thirds of blue collar jobs (14 lakh of 21 lakh in 2019-20) for selected verticals and customer base would be in the gig economy.
III
South India, the next job hub
A significant 40 per cent of these jobs would be created in the five southern states. The biggest vertical for gig jobs is delivery, where more than 8 lakh jobs would be created; while driving would be the second biggest job creator at about 6 lakh. Karnataka tops the destinations where new gig work is to be found, with the BetterPlace study estimating more than three lakh such jobs coming up in this state alone. It is followed by Telangana (2.25 lakh), Tamil Nadu (2.24 lakh) and Andhra Pradesh and Kerala at a little over 42,000 jobs each. This survey also found that one in two gig workers makes anywhere between ₹10,000- ₹20,000 a month while every fifth gig worker could earn up to ₹25,000.
Also read: Gloom and doom of falling demand ahead of festive season
So is gig the saviour for our policy makers, who have been struggling with dismal job creation ever since the NDA government came to power in 2014? Rituparna Chakraborty, president at TeamLease Services, says that the term gig economy was apt for "economies where a majority of the jobs are in the formal sector. In India, 90 per cent of employment is in the informal sector so the term is ambiguous". Chakraborty said that there had indeed been an exponential growth in gig jobs on an annualized basis over the last few years in some cities. "But one needs to also examine how sustainable such jobs are in the long run".
IV
Saviour of the less educated
CMIE's Vyas points out that India is not only witnessing an erosion in job creation, but is also creating jobs of lesser quality. His analysis shows that jobs are growing faster at the lower end of the education spectrum and that there has been a sharp fall in the rate of growth of jobs for the better educated in the recent years. Vyas says over the past three years – between early 2016 and late 2018 – 38 million jobs were added for people who had completed only primary education, which is up to 5th standard. This implied that jobs for these barely educated people increased by nearly 45 per cent over these three years.
Also read: Why economy chokes when consumers tighten their purse strings
In comparison, people who had acquired a little better education, between 6th and 9th standard, saw an addition of 18 million jobs, a much lesser number, implying also a lower 26 per cent increase in jobs for these people.
The upshot of all this is that though the gig economy is providing employment to people who may have otherwise not found ready employment because of lack of education or skills, this parallel universe doesn't quite make up for the general lack of job creation in the Indian economy.
End of