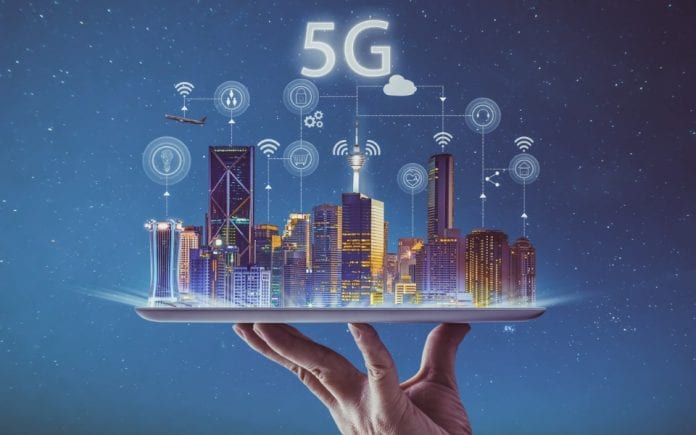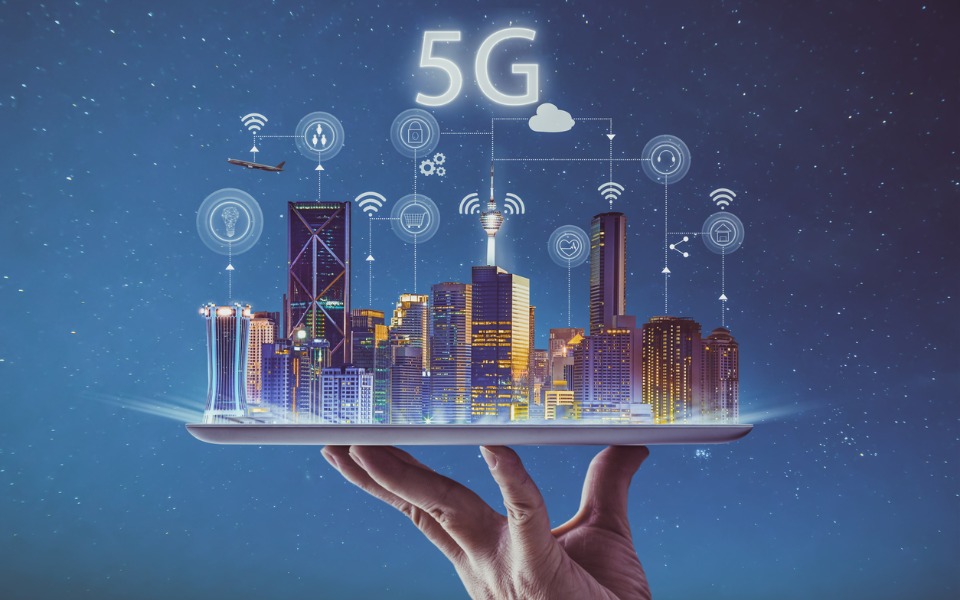 (Indian telecom companies owe ₹1.33 lakh crore to the government. Following a Supreme Court verdict in favour of the Department of Telecom or DoT, telcos have no go but to pay up the amount. In a relief for the telecom giants, the Centre on Wednesday allowed them to defer their dues by upto two years. This is the second story in a two-part series examining the issues involved in the 14-year-old case.)
In early 2020, the government plans to auction around 8,293.95 MHz of airwaves at an estimated total base price of ₹5.86 lakh crore.
The DoT has suggested a base price for 5G airwaves at ₹492 crore per MHz and proposed a sale of a minimum 20 MHz blocks, which would mean a telco spending close to ₹10,000 crore for 20 MHz, and ₹50,000 crore for 100 MHz.
According to Broadband India Forum (BIF) President T.V. Ramachandran, radio waves unsold in past auctions have cost India an estimated ₹5.4 lakh crore in economic losses. The BIF had also urged the government to ensure adequacy and "reasonable" rates for the upcoming 5G auction.
In the previous auction held in October 2016, more than 1,300 MHz of radio spectrum (about 59%) remained unsold, leading to a significant unrealised potential. Considering all the six auctions held since 2010 together, only 60% of the spectrum put up for auction has been sold.
Also read: Disaster hits telcos, but this was waiting to happen
BIF said the reserve price of 5G spectrum is "too high", works out to be six times higher than in other countries and "needs urgent revision".
BIF said in its newsletter, "Bits & Bytes" that spectrum price in India is, by far, the single most important factor in determining the fate of an auction – its success or failure. It added that prices should trigger maximum sale and hence, optimal realisation of direct and indirect benefits, and not be driven by short-term financial gains.
Also read: Govt gives ₹42,000 cr relief to telcos, defers spectrum payments by 2 yrs
With the telecom companies reeling in stress, this is likely to have a cascading effect on its lenders, which include banks with total exposure in excess of ₹2 lakh crores and even Debt Mutual Funds that are from the stable of UTI, Franklin India etc.
"The recent developments in the telecom space hold the risk of pushing Vodafone's debt instruments to junk/default status and a consequent erosion to NAVs of funds that hold the instrument. We recommend an exit on funds that have a significant holding in the instrument and suggest alternative funds for investment," says Vidya Bala, Founding Partner and Head, Research and Product of Personal Finance Advisory firm Prime Investors.
According to Vidya, the debt instruments of India's number two telecom operator Vodafone Idea (Vodafone) is under pressure after the company reported a massive loss of ₹50,922 crore for the quarter ending September 2019. This unprecedented loss comes after the company had to make a provision in its balance sheet towards dues and penalties to be paid to the government post the Supreme court verdict on AGR. Unless the government provides more time, telecom players must pay up the amount in another 3 months.
"5G needs a completely new mindset towards spectrum since it has the potential to enable fundamentally new bandwidth-critical applications and use cases in eHealth, autonomous vehicles, smart cities and IoT, etc. that require extremely high data rates, massive connectivity and ultra-reliable low-latency."
As of September 2019, Vodafone's debt was almost five times its equity and its net worth went down by 65% compared to the numbers from a year ago. Rating agencies have already downgraded the NCDs of Vodafone to BBB, and subsequently placed it on 'rating watch with negative implication'. Any rating below BBB would be junk or below investment grade status.