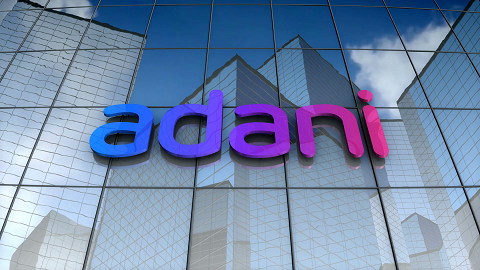 The Adani Group recently ventured into another new business, this time – cement, as it acquired Holcim's entire stake in two of India's leading cement companies – Ambuja Cements and ACC.
The Adani Group, which was founded by Gautam Adani in 1988, is headquartered in Ahmedabad, Gujarat.
Also read: Adani Wilmar buys several brands, including Kohinoor to strengthen food biz
The company started with a commodity trading business and has diversified into various sectors including energy and utilities, transportation and logistics, defence and aerospace, airports, water, road, metro and rail, edible oils and food, sports, real estate, financial services, housing finance.
According to the company, "Adani Group is a diversified organisation in India with a market cap of over $183.83 billion (as of May 16) comprising seven publicly traded companies."
Here, we take a look at the new businesses that Adani Group has forayed into, in recent times, and also the sectors which remain untouched by the company.
Cement
On May 15, the Adani Group entered the cement business as it acquired the Switzerland-based Holcim, which through its subsidiaries, holds 63.19% in Ambuja Cements and 54.53% in ACC (of which 50.05% is held through Ambuja Cements). The value for the Holcim stake and open offer consideration for Ambuja Cements and ACC is $10.5 billion (Rs 81,361 crore), which makes this the largest ever acquisition by Adani, and India's largest-ever mergers and acquisitions (M&A) transaction in the infrastructure and materials space.
Media
Earlier this year, Adani Group's Adani Enterprises entered the media business by picking up a minority stake in Quintillion Business Media Limited (QBML). Now, Adani Group's company AMG Media Networks is set to buy a 49% stake in the same company, which is owned by Raghav Bahl.
In a stock exchange filing, Adani Enterprises Limited said, "The SHA and SPA record the terms of agreement with respect to the acquisition of 49 per cent equity shares of QBML by AMG Media and the inter se rights and obligations and other matters in connection therewith."
AMG Media Networks is looking to acquire or invest in more media companies, reports claimed.
Also read: Adani overtakes Warren Buffet to become world's 5th richest person
Sports
Recently, Adani Group's Adani Sportsline bought a team in the yet to be launched UAE T20 league, making its entry into cricket for the first time.
In 2019, the Adani Group announced its long-term initiative 'Garv Hai' to discover and nurture world-class athletes for India.
Prior to this, the company owned Gujarat Giants kabaddi (Pro Kabaddi League) and boxing teams.
The company is also associated with Ahmedabad Marathon. In 2022, the Ahmedabad Marathon made it to the 'Global Marathon Event List – AIMS World Running', becoming Ahmedabad's only run to be featured on this global list.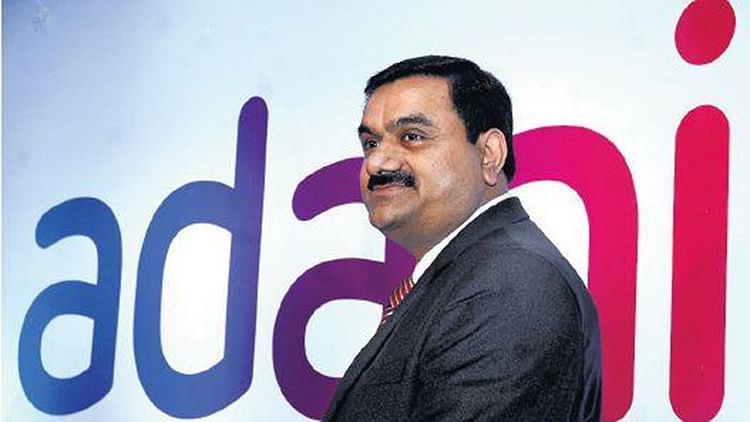 Airports
The Adani Group forayed into the airports sector in 2019. Adani Airports won the contracts to modernise and operate six airports – Ahmedabad, Lucknow, Mangaluru, Jaipur, Guwahati and Thiruvananthapuram – through the Airports Authority of India's globally competitive tendering process.
In February 2020, the company signed the Concession Agreement (CA) for three airports and subsequently commenced operations in Mangaluru International Airport (Mangaluru), Chaudhary Charan Singh International Airport (Lucknow) and Sardar Vallabhbhai Patel International Airport (Ahmedabad).
As per the contracts, Adani Airports will operate, manage and develop six airports – Ahmedabad, Lucknow, Jaipur, Guwahati, Thiruvananthapuram and Mangaluru for 50 years.
Also read: Forbes richest list 2022: Musk tops; Ambani 10th followed by Adani
Defence and aerospace
Adani Defence and Aerospace led the Adani Group's foray into defence and aerospace manufacturing. The company said it wants to "play an instrumental role in helping transform India into a destination for world-class defence and aerospace manufacturing, aligned to the Make in India initiative."
In 2017, Swedish defence and security company Saab and Adani Group announced a collaboration plan within aerospace and defence in India, aligned with the Government of India's Make in India initiative.
In 2018, Adani Elbit Unmanned Aerial Vehicles Complex (UAV) was inaugurated in Hyderabad. The 50,000 sq. ft. state-of-the-art facility is the first UAV manufacturing facility in India and the first outside Israel to manufacture the Hermes 900 Medium Altitude Long Endurance UAV.
Water
In 2018, Adani Water was launched. The company said it proposes to build new Sewage Treatment Plants (STPs) and rehabilitate existing STPs. Along with that, it added that it also focuses on opportunities in areas of Irrigation Infrastructure Development, Large Water Supply & Water Distribution Projects and Desalination Projects to produce potable water for general consumption or industrial use.
Retail electricity distribution
In 2018, Adani Group entered the retail electricity distribution business with the newly formed entity, 'Adani Electricity Mumbai Ltd' to serve over 3 million customers spread across 400 sq. km. in Mumbai. This came after Adani Transmission Ltd, part of the Adani Group, announced that it acquired Reliance Infrastructure's integrated business of Generation, Transmission and Retail Electricity Distribution.
Data centres
Adani Enterprises Ltd (AEL) claims it is the only company with inherent capabilities to build data centres across the country.
"The growing smartphone subscribers with rising monthly mobile data traffic, coupled with rising broadband penetration and increasing digital transactions per year, will create an enormous need to collect, store, process and distribute data," it said.
Housing finance
The housing finance arm of Adani group, Adani Housing Finance Pvt. Ltd was incorporated in 2017.
Financial services
The non-banking financial company (NBFC) arm of Adani Group is Adani Capital.
Real estate
Adani Realty has been developing residential, commercial and social club projects in Ahmedabad, Mumbai, Gurgaon, Kochi and Mundra.
Adani Group has not ventured into the following businesses.
Telecom
The Adani Group has so far not announced or revealed its plans to enter the telecom industry.
Banking
The banking sector too remains untouched by the Adani Group.