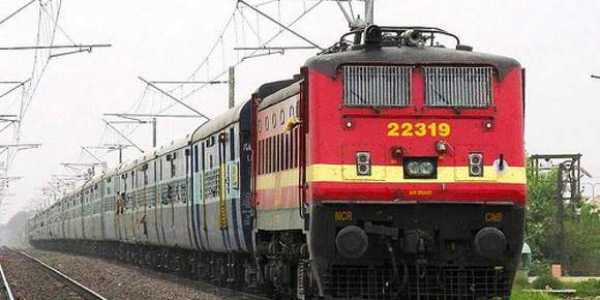 As the Modi government prepares its 100-day agenda for the second term in office, hot button topics such as handing over operations of some passenger trains (including premium ones like Rajdhani's and Shatabdi's) to private parties and corporatisation of some Indian Railways' (IR) functions are being spoken about again.
The government is exploring the idea of asking private operators to run passenger trains on low density, tourist routes. The IRCTC will first be asked to run two trains before the move begins. Railways also plans to corporatise some units manufacturing coaches and other rolling stock.
Make no mistake, such seemingly forward-looking reforms were talked of in this government's first term too. But stiff opposition from within the establishment and from outside stalled any move to hand over train operations to private parties and the government quickly backtracked, denying any such move.
Till February this year, the government denied any move to privatise any operation of the IR. MoS Railways Rajen Gohain had said in this written reply, "There is no proposal to privatise any area of operation of Railways. Participation of private sector has been allowed in construction and maintenance of Railway lines under various models of Participative Policy such as Non-Government Railway, Joint Venture, Build Operate & Transfer (BOT), Customer Funding and BOT-Annuity. In all these schemes, responsibility of train operations and safety certification rests with Indian Railways. Government has also notified a Private Freight Terminal (PFT) policy in 2010 to facilitate setting up of freight terminals on private land through private investment."
So, when was the proposal to get private parties in passenger train operations mooted again? Sources in one of the Railways employee unions said that on the day Piyush Goyal took charge of the Ministry of Railways in his second stint last month, he had "casually mentioned" that the government was thinking of asking private operators to run some trains.
"There is no formal proposal on this till now. It was merely mentioned… We may have a meeting sometime next week over this issue. We are opposed to such a proposal," said a union leader. He said any such move could lead to job cuts in the Railways but did not elaborate.
A former chairman of the Railway Board said this proposal could mean better quality of service for passengers, but the whole thing will work "only if full liberty on pricing is given".
Fares for Railways services are fixed by the Railway Board. Being a Centre-run monopoly, it has subsidised passenger fares while earning through freight services. Fares have remained unchanged for years as any move to hike them is fraught with political implications. No wonder that this "social service obligation", a euphemism for how much Railways loses by transporting passengers at low fares, was over ₹40,000 crore in 2018-19.
Also, the Railways has seen an alarming rise in its operating ratio (measure of how much the Railways spends to earn each rupee) in the last few years. In at least three of the last five years, this ratio was over 95%. It was 96.5% in 2016-17 and 98.4% in 2017-18. For 2018-19, it has been revised upwards from 92.8% to 96.2%. The worsening operating ratio is perhaps one of the reasons for the renewed talk of trying to get in private operators.
An analyst tracking Railways operations, on condition of anonymity, pointed out that besides the compulsion to improve the operating ratio, the proposal to get in private operators may have come about since the Dedicated Freight Corridors are expected to become operational in 3-4 years. This would mean freight movement will get transferred to these corridors, leaving extra capacity on existing lines for passenger trains. The Railways may want private operators to run incremental capacity on existing lines.
Will this scheme work? Partial privatisation has already been tried. The Railways has adopted the PPP model for station redevelopment after many changes where private parties earn through land monetisation. There was some talk earlier of putting its vast network of power lines on the block and the Railways has also put some of its freight trains in private hands. But passenger movement has remained a state business throughout.
The analyst quoted above echoed the sentiment expressed by that former Railway Board chairman when he said that unless the private sector gets freedom on fares, it may not find anything attractive in the new proposal to operate passenger trains. "If the private sector is allowed to operate trains, it brings in more efficiency in operations and even the cost structure but will the private sector be allowed to levy fees, fix ticket prices? If not, then the proposition may not be as attractive," the analyst said.
Other experts said there could be three models for privatising train operations. One, the private party lays the tracks and earns annuity while owning the fixed asset; two, the British model where the fixed asset continues to belong to the government while the private party merely runs the rolling stock and pays a charge to run the train on government track; and three, a mixture of these two models.