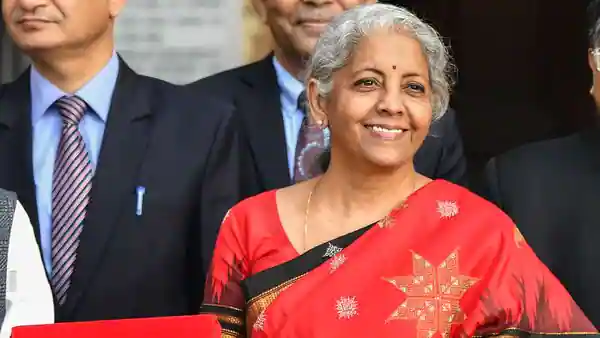 Finance minister Niramala Sitharaman will meet managing directors of public sector banks (PSBs) on March 25 for a performance review. This meeting is being held in the light of the collapse of a few banks and tumbling banking stocks in the US and the liquidity crisis faced by Credit Suisse.
The meeting will take stock of the progress made by banks in achieving targets laid out for the various government schemes, including Kisan Credit Card (KCC), Stand-Up India, Pradhan Mantri Mudra Yojana (PMMY), and emergency credit line guarantee scheme (ECLGS) to help businesses affected by COVID-19, according to sources.
This is the first full review meeting after the presentation of Budget 2023-24, in which the banks will be directed to focus on the areas highlighted by the Budget, including credit flow to productive sectors.
The finance minister will review credit growth, asset quality, and capital raising and business growth plan of banks for next financial year, the sources said, adding non-performing assets (NPAs) of ₹100 crore and the recovery status would also be discussed.
Also read: RBI article: India will not slow down, will maintain pace of expansion
The meeting comes in the backdrop of global concern over failure of banks due to aggressive monetary tightening. The US Fed on Wednesday (March 22) hiked interest rates by 25 basis points to tame high inflation despite the banking crisis. To fight the persistent hot inflation, the Fed has so far increased rates from zero to 4.75 to 5 per cent, all in just one year.
Meanwhile, policymakers and experts have said that the Indian banking system is in good shape and can handle the situation caused due to monetary tightening.
Various reforms undertaken by the government have resulted in significant improvement in asset quality of public sector banks with gross NPA ratio declining from the peak of 14.6 per cent in March 2018 to 5.53 per cent in December 2022.
All PSBs are in profit with aggregate profit of ₹66,543 crore in 2021-22, and that further increased to ₹70,167 crore in the first nine months of the current financial year.
At the same time, resilience has increased with the provision coverage ratio of PSBs rising from 46 per cent to 89.9 per cent in December 2022. Capital adequacy ratio of PSBs improved significantly from 11.5 per cent in March 2015 to 14.5 per cent in December 2022.
Also read: UBS agrees to acquire Credit Suisse in 'emergency rescue'
Total market capitalisation of PSBs (excluding IDBI Bank, which was categorised as private sector bank in January 2019) increased from Rs 4.52 lakh crore in March 2018 to Rs 10.63 lakh crore in December 2022, he said.
The government implemented a comprehensive 4R strategy of Recognising NPAs transparently, Resolution and recovery, Recapitalising PSBs, and Reforms in the financial ecosystem.
Major banking reforms undertaken by the government over the last eight years ensured credit discipline, responsible lending and improved governance, besides adoption of technology, amalgamation of banks, and maintaining general confidence of bankers.