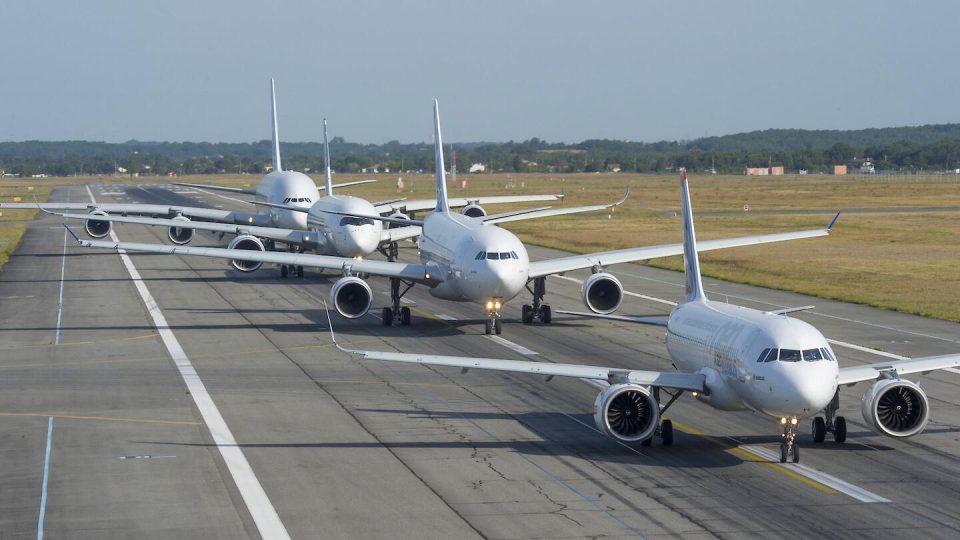 Paris Airshow: Indian carriers likely to shop big, but that's the easy part
The stark reality is that only one airline has been consistently profitable while most others have lost money
On  June 19, the aviation fraternity will be found in larger numbers in Paris. This, for the biennial Paris Airshow where aircraft and engine manufacturers display their latest technology and where airlines announce aircraft orders — a culmination of months of preparation and negotiation.
Over the years, the airshow has taken on a life of its own. Announcements and surprise announcements have become the norm. This year, India is likely to be front and centre with its airlines placing large aircraft orders to the tune of almost 500 aircraft. As such, it will further signal a belief in India's potential and cement India's ambitions while continuing the cruise towards being the third largest aviation market by 2030.
Exponential growth but barely scratching the surface
The aviation growth in the country has been phenomenal. From around 17.5 million passengers taking to the skies in 2000, this number grew three times by 2010 and more than doubled again within a decade. The year 2022 saw domestic passenger numbers alone at 121 million with another 49 million international passengers. Flown on a fleet of 650-odd aircraft and in an industry with seven large Indian-owned commercial airlines. Forecasts call for 1200+ aircraft, 400+ million passengers, 200+ airports, and 500 billion dollars of capital commitment by the end of this decade. All trends point upwards.
Also read: Domestic air travel in May surges 36% YoY; Go First loss is IndiGo's gain
Macroeconomic factors are aligned, whereby the growth will continue. This includes the favourable demographic, the GDP composition with more than 50% contribution from the services sector, a growing middle class but one that still comprises less than a fifth of the population, and a core focus on infrastructure evidenced by the addition of more than 50 airports in the last decade. Either way one looks, connectivity is improving, labour and capital flows are increasing, and air-travel is a natural choice at the right price points.
As of now, only 1 per cent of the population is making up for more than 50 per cent of repeat air travellers. The trips per capita are extremely low and because there has been no true low-cost airline in the country. An entire segment of flyers continues to remain unaddressed. Indian aviation, despite exponential growth, is barely scratching the surface.
Airlines to order 300–500 aircraft 
The growth in Indian aviation has happened despite airport capacity not keeping up with airline growth, irrational tax structures, no secondary airports, high airport charges, rupee inflows servicing dollar outflows, and credit constraints.
Airlines have worked around this and, most notably, relied on financing structures, such as the sale-and-leaseback. For this to work to the benefit of India's airlines, it has meant voluminous aircraft orders. Thus it is, with some certainty, that that one can confidently say that India's airlines will place aircraft orders that will be in the range of 300–500 aircraft. These will include both narrowbody aircraft, including the Boeing 737MAX and Airbus 320/321NEO and widebody aircraft.
This number factors in both growth capacity and replacement capacity and consider current fleet, historical growth patterns, and future forecasts. The number of 300-odd aircraft is a base case estimate, and the 500 aircraft is an aggressive estimate. Even so, actual figures may be well over this number.
Flight Insight: Sky wars: How Akasa plans to take on Air India-IndiGo duopoly
Interestingly, with these orders, the geographic concentration for the two large OEMs (Boeing and Airbus) will increase. It is no surprise that both now have well-established in-country offices and, perhaps, this will give way to full manufacturing and assembly of aircraft in the decade ahead.
Ordering aircraft is the easy part
That said, ordering aircraft is the easy part. Following that is the financing, the induction, and the operation of these aircraft in a manner that is cash-accretive and delivers above the hurdle rate. With interest rates soaring, the financing itself is a bit more challenging, and margins from financing have only compressed. Additionally, there is the very real challenge of attracting capital to an industry that at best delivers 3–7 per cent net margins while bank deposit rates are higher than this level.
Competitive dynamics are only getting more intense, and airlines must contend with exponentially improving road and rail networks domestically, and aggressive, well managed, and well capitalized competitors internationally. There are business model considerations where western models, ideas and processes continue to be force-fit to the Indian context. The results are not always positive. But with a lot of the C-suite with expatriate talent, this will require both will and skill to navigate.
The anticipated orders at the week-long Paris Airshow notwithstanding, much work lies ahead for India's airlines. Profitability continues to be elusive and market potential has not correlated with investor returns. Leading to capital wary of flying to airlines. The passenger growth, macro-economic factors and aircraft orders notwithstanding, there is also the stark reality that only one airline has been consistently profitable while most of the others have lost money. The overall return on capital for the industry has been negative and this situation is not expected to turnaround anytime soon.
(The writer is Managing Partner of  aviation services firm AT-TV)
(This article has no commercial underpinning. There is no payment involved either by The Federal or for The Federal. The intention is to get the unmediated views of industry insiders from various sectors solely for the benefit of the general reader.)