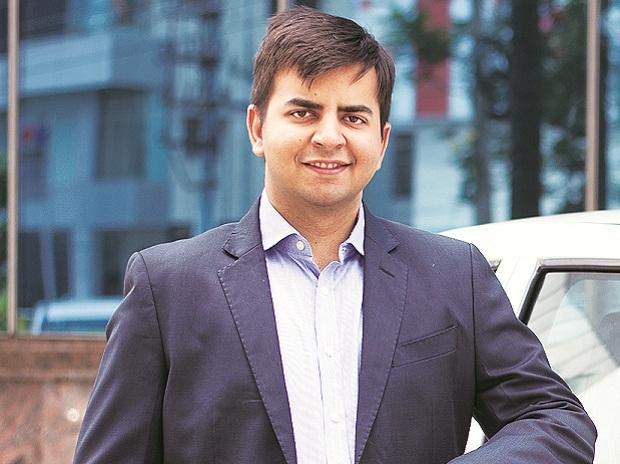 Ride-hailing giant Ola is in the process of launching its e-scooter plant, touted the largest in the world, on a sprawling 500-acre area in Tamil Nadu's Krishnagiri, in the next three months and initially aims to manufacture around 2 million vehicles per year.
If all plans fall into place, the $330-million factory of Ola Electric Mobility Pvt, Ola's EV arm, expects to churn out 10 million vehicles annually – 15 per cent of the world's e-scooters – by 2022 as well as initiate sales abroad later this year.
"It's a vehicle we've engineered ground-up so India can get a seat at the world EV table," Ola founder Bhavish Aggarwal had said in an interview earlier.
Aggarwal subsequently plans to launch his company's line of electric cars, in an attempt for an Indian company to rub shoulders with the likes of Tesla and Nio Inc.
After the success of Ola cabs, the 35-year-old's foray into electric vehicles comes when the pandemic has slowed down the demand for ride-hailing services. However, there has been an increased push for electric vehicles and home-grown technology in line with Prime Minister Narendra Modi's Atmanirbhar Bharat vision. What is even encouraging is that the CEEW Centre for Energy Finance estimates the Electric Vehicle market to grow to $206 billion in 10 years.
Even though Aggarwal draws his inspiration from Tesla, Nio, Xpeng Inc. and the likes – companies which have given auto giants a tough run for their money with cheaper batteries and over-the-air software capabilities – he wants to sell affordable rides – two, three and four-wheelers – for urban populace and build the largest urban mobility EV company.
Aggarwal plans to sell the scooters, both online and through a dealership, while also keeping open EMI options for buyers.
According to reports, the Ola scooter prototype resembles the AppScooter of Amsterdam-based company Etergo, which Ola acquired last year. The scooter is said to be using swappable high-energy density batteries that will last upto 240 km. The final product, however, will look different from its Dutch cousin. According to a Bloomberg report, Ola is designing and producing its own battery pack, motor, vehicle computer, software and its own power cells to keep costs low.
The scooter prototype that Aggarwal was recently seen riding at his office park in Bengaluru's Koramangala had novel lighting, removable batteries and a storage trunk.
According to Bloomberg, the factory will have 10,000 workers assisted by 3,000 robots apart from a 1,000-member software development team. The factory will be roofed with carbon-negative solar panels, and flanked on either side by two supplier parks to help with scooter components.