Sponsored Content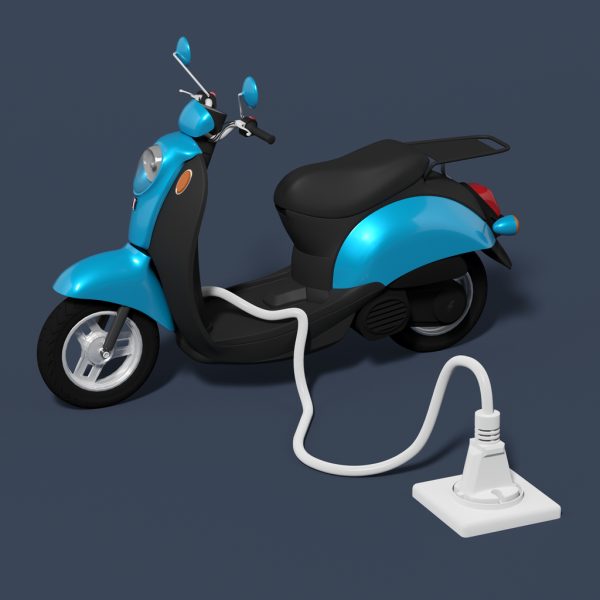 Modern life cannot function without transportation, but the conventional combustion engine is rapidly ageing. Vehicles powered by petrol or diesel are very polluting, and their maintenance expensive. This is where electric vehicles come into the picture. EVs are low-maintenance, environment-friendly and perform better, taking them a step ahead of conventional vehicles.
The year 2023 will see a rise in the number of EVs on Indian roads. This is because of the coalescence of many factors including the action taken in the recent union budget.
Why EVs are better
EVs are a thing of the future and will lead to a cleaner and greener India. There are many reasons as to why we think EVs are better than conventional fuel-powered vehicles. One of them being lower running costs. EVs don't use fossil fuels such as petrol or diesel which makes them more efficient and cheaper. Another reason is that they have a lower maintenance cost. They have lesser moving parts which means that their servicing needs are also reduced.
EVs also have zero tailpipe emissions, which can help us in reducing our carbon footprint. This will lessen the environmental impact of owning an automobile. They are also easy to drive as they don't have complicated controls except an accelerator and brakes. EVs are also quiet, which can help in the reduction of noise pollution. Therefore, it is safe to say that EVs are more environment and user-friendly, making them a great choice going forward.
Moving towards environmental sustainability
The 2023 budget was a ray of light for the EV market with extension of subsidies on EV batteries by one year. Along with that, we saw a reduction of custom duty on lithium-ion batteries from 21 per cent to 13 per cent.
It can be said with certainty that this course of action will promote environmental sustainability. The main emphasis is on reducing the carbon footprint and generating employment through green growth initiatives. This reveals a profound awareness of the relationship between the economy and the environment. This is probably going to inspire EV producers to expand their product lineup and boost the usage of sustainable energy sources.
With the ever-growing EV industry and the government measures to make the EV experience better, it's high time that we switch from conventional pollution causing vehicles to Electric Vehicles. Seeing the increase in demand, there is bound to be an increase in supply, meaning that we might see a drop in the prices of EVs. This, coupled with the extension of subsidies on lithium-ion batteries, will make EVs a fan favourite.
Electric two-wheelers dominate in India
Close to 14,00,000 EVs were operating on Indian roads as of August 3, 2022. The bulk of the market for electric vehicles, over 7,90,000 of them, were three-wheelers (e3W). Over 54,000 EVs were two-wheelers (e2W) and close to 6,00,000 four-wheelers (e4W). It is predicted that there will be 45-50 million EVs on the road by 2030, with 10 million EVs expected to be delivered each year.
In India, the automobile market is dominated by two-wheelers because of a variety of factors, such as underdeveloped road infrastructure and lower personal incomes. People find it more convenient and affordable to own a two-wheeler. This is the case for EVs as well. This, coupled with the elimination of the requirement for fuel ensures that people are encouraged to go for electric two-wheelers.
E-bike marketplace
Seeing this opportunity, we, at LoanTap, have launched an e-bike marketplace that seeks to be a one-stop-shop for improving clean mobility with cost-effective repayment choices. People can compare different e-bikes based on their range, battery capacity, pricing, and other factors. You can now buy electric two-wheelers with loans up to 80-100 per cent of the bike value and make the payment in EMIs.
One problem people face while making a decision to buy an EV is the lack of charging stations across the country. Well, not anymore. From the boost that we saw in 2022, the subsequent year will see an even bigger growth in the number of charging stations. With the increasing demand for EVs, the government is focused on increasing the number of charging stations to a whopping 1,00,000 units by 2027.
It can be said without a shadow of doubt that the overall benefits of EVs, accompanied with the government's decision, will promote the purchase of EVs which will have an abundance of benefits for our nation.
Read more about LoanTap here.
The Federal takes no editorial responsibility for this content.