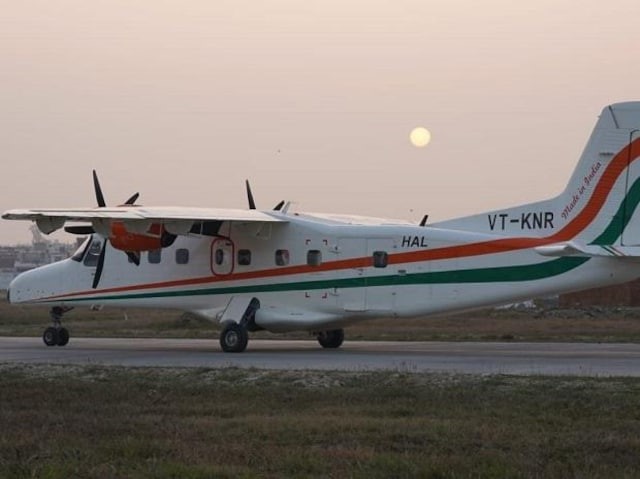 The Hindustan 228-201 LW. Pic: ANI/Twitter
A new variant of the Hindustan Aeronautics Ltd (HAL)'s aircraft Hindustan 228-201 LW has been approved by the Directorate General of Civil Aviation (DGCA). This announcement was made by HAL on Monday (February 27).
This has a maximum take-off weight of 5,695 kg with 19 passenger capability, the Bengaluru-headquartered HAL said in a statement. The aircraft falls in the Sub 5,700 kg aircraft category.
Also read: Hindustan Aeronautics Ltd to provide MRO support for GA-ASIs MQ-9B engines
"This variant provides several operational benefits for operators such as reduced pilot qualification requirement enabling pilots with Commercial Pilot License to fly the aircraft, enhanced availability of pilot pool for the aircraft and reduced operational cost," the HAL statement said.
Also, it will result in reduced training requirement for flying and ground crew including aircraft maintenance engineers.
(With agency inputs)